In this week's Lyric Feature on RTÉ lyric fm, DJ Cathal Funge presents Swaddling Songs at Fifty, telling the story of an acid folk album released by the Irish band Mellow Candle in 1972. Having enjoyed no commercial success back then, the album has recently been reappraised and is now regarded as a classic of its genre - listen to Swaddling Songs at Fifty above.
Below, Cathal Funge writes about the making of the programme...
I guess you could say the making of this documentary began in the summer of 2019 with me rummaging through the CD racks in Tower Records, Dublin. That's where I picked up my copy of Mellow Candle's remarkable record Swaddling Songs. It's an album numerous people in the know had recommended to me down the years and I had read the odd bit here and there about the band but I'd never heard any of their music. Sometimes the hype that comes with these hard-to-find albums can far outweigh the actual music but not in this case, I was hooked from the off. I spent a good chunk of that summer listening to the album in its entirety and the backstory behind began to intrigue me.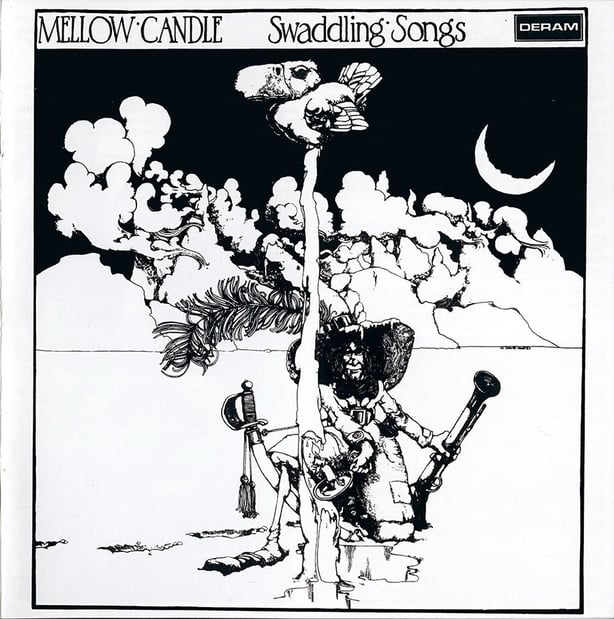 The tale begins in 1963 with a couple of pre-teen convent girls forming Mellow Candle at their school, the Holy Child Killiney, in South Dublin. Almost a decade later, in April 1972, they released their sole studio album Swaddling Songs. Shunned by both critics and audiences alike, the album tanked and the band split soon after, their music destined to sink without trace. But the Mellow Candle story didn't end there. After falling off the musical radar for decades, Swaddling Songs was rediscovered and reappraised by crate-diggers searching through second-hand record stores. The album has now acquired a cult following and is regarded as one of the most collectable releases from acid folk's golden era with an original mint selling for silly money on the rare record collectors' scene.
We need your consent to load this YouTube contentWe use YouTube to manage extra content that can set cookies on your device and collect data about your activity. Please review their details and accept them to load the content.Manage Preferences
It only dawned on me that the album was going to turn fifty in 2022 so, if I was ever going to try and capture the Mellow Candle story in a radio documentary, now was the time. Once founding members Alison O'Donnell and Clodagh Simonds expressed an interest in taking part in the project there was no turning back.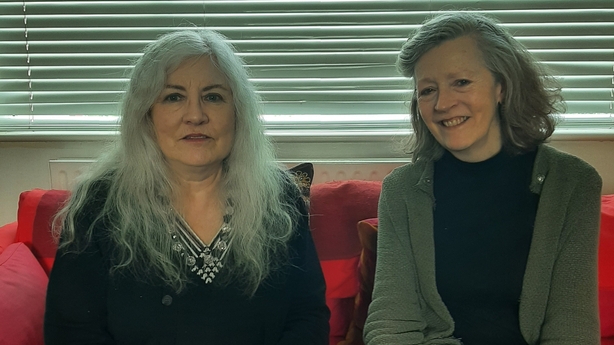 The past few months working on the documentary has been a magical experience. Alison and Clodagh have been a joy to work with, generous with their time, honest with their recollections and happy to share stories about that particular time in their lives.
The initial idea behind the documentary was to celebrate the landmark anniversary of an album that never got the recognition it deserved but reflecting on the project now, I think it's probably more a testament to youthful enthusiasm than anything else. It's the story of five very talented musicians refusing to be bound by any rules, creating something really beautiful, unique and timeless sounding.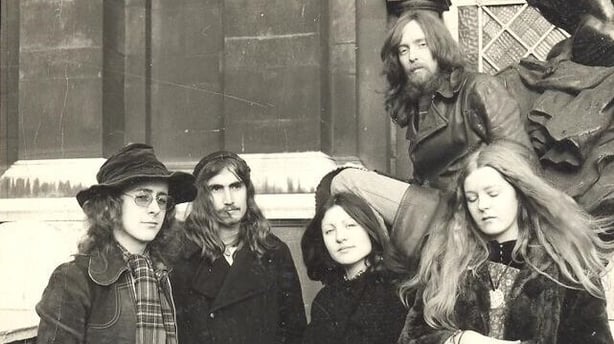 Fifty years on, Swaddling Songs is certainly a record that deserves its place in the canon of great Irish albums.
The Lyric Feature: Swaddling Songs at 50, RTÉ lyric fm, Sunday June 12th at 6 pm - listen to more from The Lyric Feature here.