The Irish writer Emilie Pine shot to sudden, surprise literary stardom in 2018 with a bestselling book of personal essays, Notes to Self. Published by Tramp Press, the book won literary awards and legions of championing readers. Its impact and success still resonate in Irish publishing. In 2019, Pine told a journalist at The Guardian, "I wrote the essay I needed to read." With a move to fiction in 2022, Pine delivers an immaculately structured tale, and perhaps the novel she wanted to read too.
The back cover of Notes to Self promised "Emilie Pine writes about all the things she shouldn't say". Ruth and Pen is a book too about things people hesitate to discuss out loud, among them miscarriage, marital struggles, sexuality, mental health, and autism. One neat thing a writer can do with fiction is make the story fit. Ruth and Pen is both the story of a couple dancing painfully on the brink of the end of their marriage, "undomesticating" as Ruth describes it on page two, and that of a lovelorn teenager hurtling towards the brink of adulthood. It's a story of things misheard, not heard, not said, and misunderstood. It's also a delightfully Dublin novel. Like all great Dublin novels – and this is a great Dublin novel – the city is a vibrant, messy, provocative character that runs across, under and through every page, seen and unseen.
Ruth, a therapist in her late thirties has been through more than one round of failed IVF and wonders if she is guilty of that very Irish sin of "liking yourself" (too much). Sixteen-year-old Pen is weighed down by the eco and psychological burdens and opportunities handed to her generation by Ruth's, and by those who came before. Pen is one of Ruth's clients, a connection that unfolds slowly although it is always subtly apparent.
We need your consent to load this rte-player contentWe use rte-player to manage extra content that can set cookies on your device and collect data about your activity. Please review their details and accept them to load the content.Manage Preferences
Listen: Emilie Pine talks to RTÉ Arena about Ruth and Pen

Pine writes wonderfully about bodies: blood and bones, fainting and shaking, walking and falling, touching and not touching. Every page of the novel offers a deliberate articulation of the fact that with every human experience the body is part of it all. Pen has "sensory processing differences" in the language of her "woman-therapist", but sensation and the effect of words on the body are themes that repeat and loom large. Like the counterintuitive lure of food in the middle of a crisis: "Strange, Ruth thinks, pausing at a shopfront, how you can smell the scent of olives or spices and the fact that your husband possibly/maybe/probably hates you can be pushed aside, put almost out of mind, at the prospect of food." Or the way in which Pen describes the relationship between language and the nervous system: "Some words can make you feel loved and soft, and others dent and damage."
It's also about the pains people carry, and because it is fiction there is narrative space to contain other characters' feelings in tandem with those of Ruth and Pen, predominantly those of Anthony, Ruth's husband: "Anthony can talk about death and loss without even the threat of a tear, it's kindness that sets him off." Ruth's critical (in both senses of the word) relationship with her angry and abusive late mother, and Pen's contrastingly supportive and lovingly honest one with her mother Claire is an integral element of the theme of motherhood that runs throughout.
Pine explores and touches on acutely topical issues without labouring them: Dublin and its homelessness, Ireland and its Catholic maternity hospitals, our world and its climate crisis. When Pen drops facts about climate change as part of her social coping skills, it's also an entirely natural demonstration of her highly honed memory. There is some thoughtful pulling back of the curtain on the necessary artifice of therapy, and how much of life in general is a performance: "Summon the calm face, the blank canvas, the friendly manner that says to this person they are welcome, that they have all your attention, that they're the first and only one," Ruth tells herself. It's not lost on the reader that her last thought echoes the language of first love.
We need your consent to load this YouTube contentWe use YouTube to manage extra content that can set cookies on your device and collect data about your activity. Please review their details and accept them to load the content.Manage Preferences
Watch: Emilie Pine reads from Ruth & Pen at Kenny's Bookshop, Galway
This is a love story. It's also a story about the ways in which traumatic memory works, and how we might cling to it as a coping mechanism: "to speak a secret can be a kind of loss." Pine drops plotlines like brilliant hooks ("though they had filmed parts of it…") only to pick them up effortlessly where they catch later. Ruth and Pen emerged out of her time as a writer in residence at Holles Street National Maternity Hospital in Dublin, and although she clearly draws on her own experience of infertility, the book is not a personal essay. It is a masterfully composed, carefully cadenced, and perfectly pitched short novel.
It's also a Dublin story told in a day in a deliberate dance with James Joyce's Ulysses that's made explicit by an echo of Molly Bloom's soliloquy at the end of the penultimate chapter. It's a perambulatory tale set on 7 October 2019, populated too by the city and its galleries, parks, streets, buses, trains, and hospitals. It's a book about how small and interconnected Dublin city is and how big our lives are on the inside, despite the physical, emotional, and psychological distances between us. When Pine comes to describe Dublin as "a bit grubby, a bit corrupt, a bit beautiful", the phrase is exactly right for the city she has drawn, and it's not a bad take on her characters either.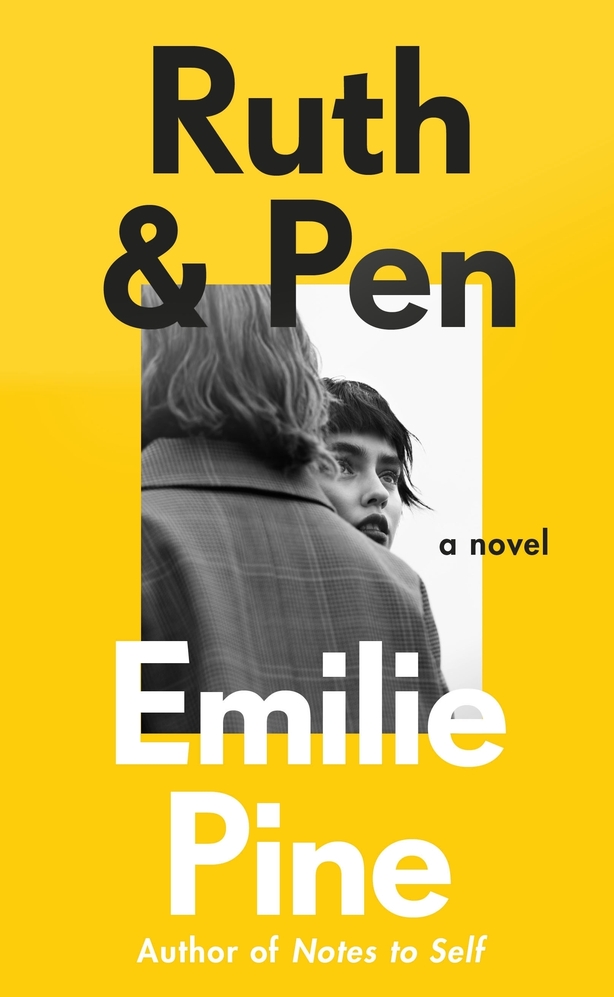 Ruth and Pen by Emilie Pine is published by Hamish Hamilton, an imprint of Penguin Books.