Ancestor is a film in four parts by award-winning choreographer Fiona Quilligan - watch it above.
Filmed in the woods of Cruagh, Co. Dublin, this immersive work brings us closer to nature through vibrant colour, music and dance.
In collaboration with Fiona Quilligan, dancers Robyn Byrne, Anderson De Souza, Olwen Grindley, Joshua Scott and Roisin Whelan explore and interpret the Neolithic period in Ireland channelling the lives of Neolithic bodies; their physical interactions with each other and the landscape of an emerging farming community; their burial rituals and construction of passage graves.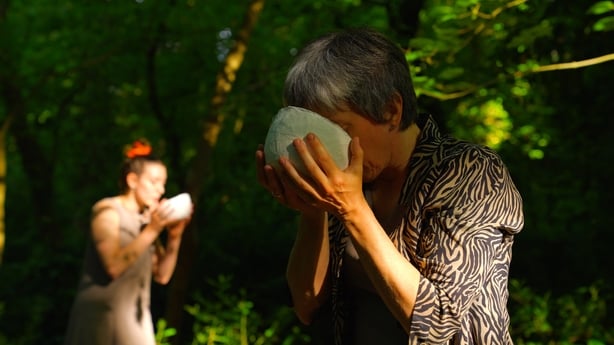 A mesmerising visual treat, Ancestor is an intuitive partnership of cinematic eye and choreographed movement. Through vibrant words and subtle gesture, director Fiona Quilligan excavates our elemental relationship with the natural world, revisited by so many of us during the recent surreal years of the pandemic.
'Timeless and immersive. Elemental and affirming'

- dance critic Seona MacReamoinn
This immersive experience takes us to a sunlit woods in the Dublin mountains, an idyll underscored with arresting dance and a riveting score by Ed Bennett, Faran Ensemble and Tom Adams and fluid editing by Quilligan and Kristian Mantalvanos.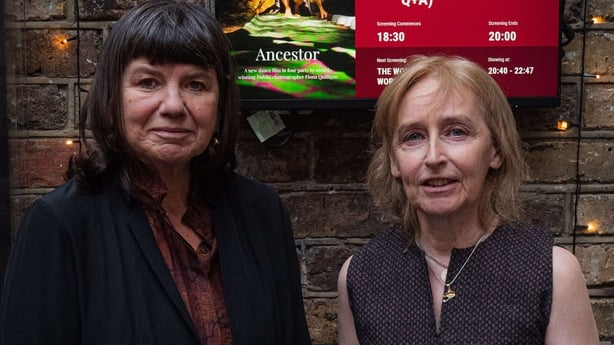 'Under Fiona Quilligan's watchful direction, the fluent ensemble of dancers and crew transport us into a magical realm that is both ancient and modern.'

- Seona MacReamoinn