Dublin Dance Festival 2022: Choreographer and filmmaker Áine Stapleton writes about Somewhere in the Body, the latest in a series of projects inspired by the life and troubled times of Lucia Joyce, set to premiere at this year's DDF.
---
My new work Somewhere in the Body is a 35-minute dance film installation centred around Lucia Joyce, daughter of the celebrated writer James Joyce. The production has a particular focus on the iconic and dark tale of Finnegans Wake, in which Lucia can be seen to appear in various guises. Somewhere in the Body features original sculptures by German light artist Pat Kramer, and performances by two exquisite dance artists, Katie Vickers and Colin Dunne.
Lucia Joyce was a talented dancer, musician, and visual artist, who trained with modern dance pioneers including Margaret Morris. She later spent approximately 47 years in psychiatric care until her death in 1982. According to Lucia's notes, as well as accounts written by friends, dance was a serious career choice for Lucia and seemed to offer her a much-needed sense of agency in the world.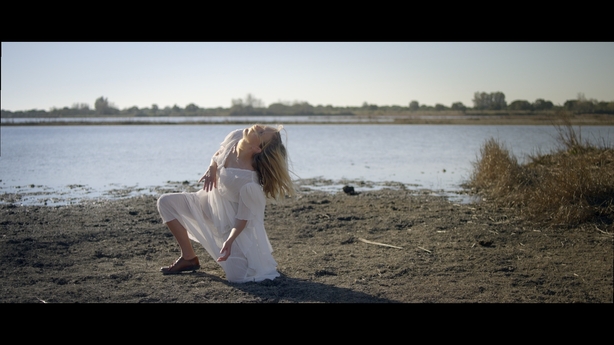 Like Lucia, I am a dance artist. I started dancing at 7 years old and now work as a choreographer and independent filmmaker. During the 1930s, Lucia spent some time in Bray, Co. Wicklow, close to where I grew up. Since 2014, I have been consistently developing a series of dance film productions about Lucia, through the art form which was her passion. I have gathered a vast supply of writings, letters, and books related to the Joyce family, and researched a large part of my new work at the wonderful Zurich James Joyce Foundation.
Somewhere in the Body detours a little from my usual way of investigating Lucia's story. During the COVID-19 delays, I came to a new concept. Instead of concentrating solely on her biographical details, this production examines the psychic space that she inhabited in her father's mind and how she appears in Finnegans Wake.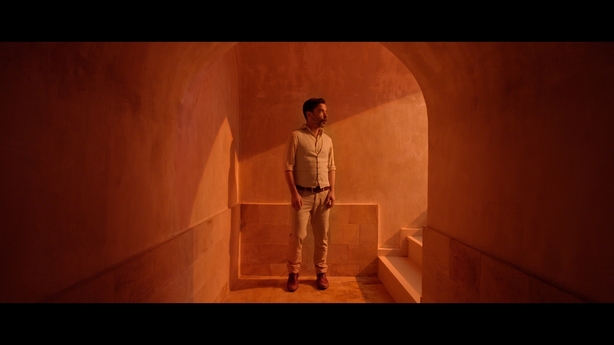 The theme of light is present throughout the production. Lucia's name means 'Light Giver' and she was named after Saint Lucia, the patron saint of the blind. Light is further highlighted through my collaboration with the sculptor Pat Kramer, who created neon light designs related to the various themes presented in the production, which appear both in the film and one of which will be in situ in Project Arts Centre for the screenings during the festival.
Filming took place along the Costa de la Luz, which offered beautiful natural light and unique locations. We filmed at dusk and night-time with Director of Photography José Antonio Muñoz, which was technically challenging, but allowed for clear visibility of the light sculptures and is a strong reference to Finnegans Wake, which Joyce described as "a book of the night." The dancers, Katie and Colin, and I worked together in a dance studio in the lead up to filming. We physically investigated language related to the book and formed choreographic structures, which they later performed beautifully on location during a condensed four-day shoot.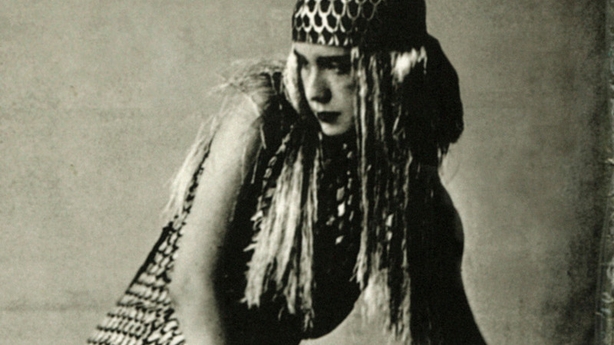 As I write, I am working with a fantastic Swiss editor, Mirella Nüesch, to find a flow for the various cuts and jumps in time and space that occur throughout Finnegans Wake. The film includes an original soundscore by Norwegian producer and instrumentalist Remi S. Langseth, stunning costume design by my long-time collaborator Ivan Moreno Bonica, and a beautifully delivered voiceover by the performers and author Finn Fordham. Fordham, who is an expert in Finnegans Wake and has a long history of academic research into the topics I am exploring, has very graciously acted as my part-time advisor online.
Elements of both Lucia and her fathers' biographies can also be found within the layers of the film installation, running in parallel to the particular themes that I am presenting from the book.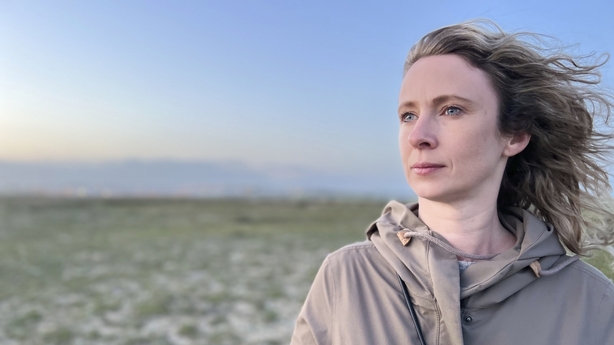 Huge gratitude goes to my wonderful team and the funding bodies who helped the project to continue during the COVID-19 pandemic. I'm very much looking forward to finally premiering this new work at Project Arts Centre as part of this year's Dublin Dance Festival.
Somewhere in the Body is at Project Arts Centre during Dublin Dance Festival and beyond, with screenings from 18th May - 4th June. Find out more here.