For Poetry Day Ireland, we're delighted to present an sequence of poems selected for RTÉ Culture by Jessica Traynor from her latest collection Pit Lullabies, published by Bloodaxe Press.
These intimate, visceral and often wickedly funny poems journey through the darker days of new parenthood, teasing out the anxieties which plague us when night falls. Violence against women, the destruction of our environment, the poisons and pitfalls of 21st-century living are explored here in poems by turns lyrical and earthy, yearning and angry. They mine gold from the darkness and seek luminescence in the deepest oceans.
We need your consent to load this rte-player contentWe use rte-player to manage extra content that can set cookies on your device and collect data about your activity. Please review their details and accept them to load the content.Manage Preferences
Listen: Jessica Traynor talks Pit Lullabies on RTÉ Arena
---
From On Poisons
I - Ditches
So many songs I could sing you,
spread fields of lavender for you to crush in your fists.
But there are things more potent
than the peaches and plums
in your story books, there are shadows in the ditch
that know your name. Sit with me – I'll teach you theirs.
III - Yew
Look for me among tumbled stones – trace your fingers over skulls, crossed bones,
read the names written there. The sky spins overhead while lichens bloom and rhizomes weave webs between my roots. My children hang from my branches in red jackets. Once, before we withered into silence, my husband sent a blackbird to fill his crop with those berries. The bird's bones hide now among leaf mould and loam, thin as my own fallen needles, stitching year on year.
VI - Cuckoo Pint
Find a wood and set your child loose to forage flowers and berries. Warn them to steer clear of nettles, of men who travel alone, or in packs. Tell them about tetanus, ticks and broken glass,
about hypodermic needles and fly agaric mushrooms,
blackberries glazed with glyphosate,
carrion laced with rat poison. When you have taught them all the ways the world will break their fingers, close the car door, check your weather App. When they come back you'll know them by what they bring;
if the child carries fistfuls of cuckoo pint, red berries throbbing through the dusk, reflecting light onto their hopeful face, this signifies the child is a bastard, and not of your flesh. The clever child will carry nothing but their breath, because the answer to the riddle of what is safe is nothing - no one - nowhere.
IX - Apple Seed
Bite the core
to find my black eyes.
.
If you swallow me
I'll root in your gut,
.
sprout a trunk
to burst from your mouth;
.
with your last breath
a shower of petals on the breeze.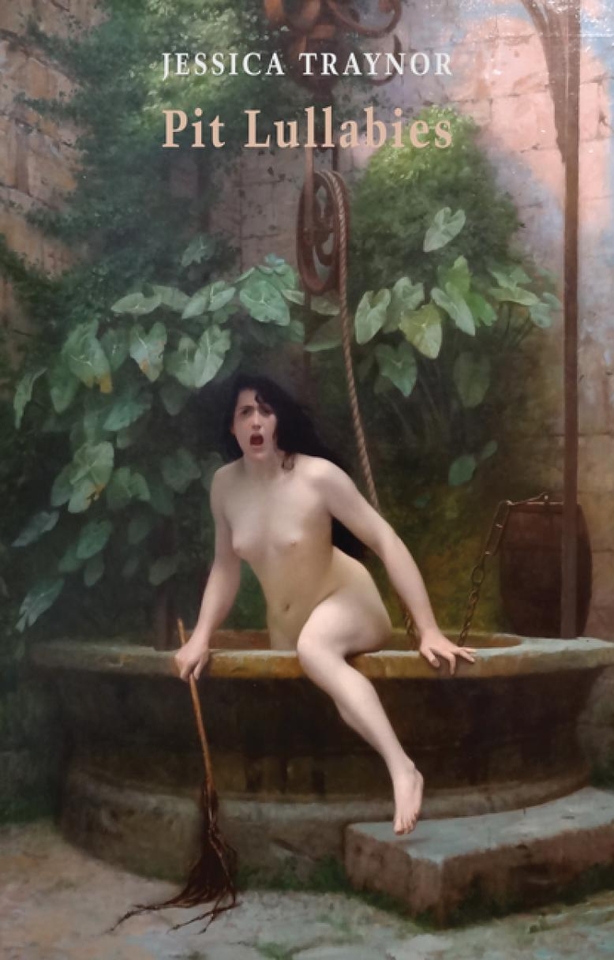 Pit Lullabies is published by Bloodaxe Books.