For someone who describes himself first and foremost as a comedian, Bob Odenkirk has worked with some serious Hollywood directors, including Steven Spielberg, Greta Gerwig and Alexander Payne. Brendan O'Connor's introduction – "comedian, writer and star of Breaking Bad and Better Call Saul" – seemed like a good encapsulation of Odenkirk's creative priorities, as well as reminding us of his iconic status as the crooked lawyer in two of the most highly-rated TV dramas of the past 15 years.
But Bob had never seen Breaking Bad when he was asked to join the cast in season two:
"I'd only seen the billboards of Walter White in his underwear standing in the desert. There were a couple of them in LA. I'd never seen the show and I got invited to pay this part in the second season."
The first season of the show was cut short by a writers' strike and lasted only seven episodes, so there wasn't a huge amount of Breaking Bad to see. So Bob decided to ask a few friends what they thought of this show that he had yet to see:
"I called a friend who I was writing with – you know, I was just gonna call a couple of friends and ask if this show was any good – and the first person I called, his brain exploded. I said, 'They're offering me a part on Breaking Bad – should I do it?' And he said, 'Yes! It's the best show on TV.' So, I called the right person."
Amen to that. As Breaking Bad spin-off Better Call Saul gears up for the release of the first half of its sixth (and final season), Bob Odenkirk has gone from acclaimed cult comedy writer and performer to The Guy from Better Call Saul. His newly-published memoir, Comedy Comedy Comedy Drama was described in the Irish Times as "funny and unsentimental". But when Breaking Bad creator Vince Gilligan mentioned the idea of a Saul Goodman-focused spin-off series, Bob initially didn't think it would go ahead:
"I thought it was funny or interesting, but I sort of didn't think it would happen. Most things in showbiz don't happen. They just don't happen."
And then, when everything fell into place and it seemed that it was going to go ahead, Bob told Vince Gilligan and Peter Gould – writer of the first Breaking Bad episode to feature Saul Goodman – that he didn't want to do it:
"They had decided finally that it was going to be a drama and they were going to shoot it in Albuquerque. And when they knew that that's what they were going to do, I just, I had to say no because my kids were at an age where there was just too much going on in the house. If you know what it's like when you have a 13-year-old and a 15-year-old and, yeah, there were other issues too that were just challenging. So, I passed on it twice."
Happily, Bob's two teenage children talked him round by promising to help more around the house(!):
"They wanted me to do it because they had friends who liked Breaking Bad and they'd been talking and they'd asked if I was going to do this other show. Maybe it's an LA thing, I don't know."
Not at all, happens in Dublin all the time. Ahem. Just as well Bob's kids had friends who were allowed to watch a show like Breaking Bad and then – LA-style – had heard that there was going to be a spin-off. The unlikely events on which legends are built!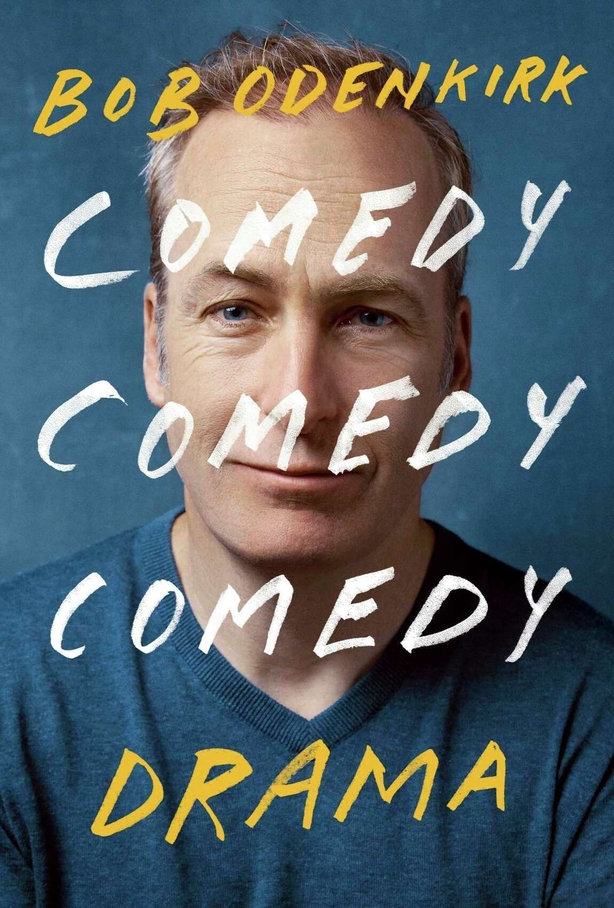 Comedy Comedy Comedy Drama: A Memoir by Bob Odenkirk is published by Hodder Studio.