Anna Joyce talks to the team behind RTÉ's Documentary On One about their latest podcast series, and what it takes to make it in the documentary game...
In a world shrouded in fake news, people are hungry for facts. Perhaps with a dash of political disruption or an inspirational side plot, dependent on taste.
Documentaries come in all shapes and sizes, whether it be a spine-tingling true-crime podcast like The Nobody Zone or a mind-blowing political scandal like the series GunPlot.
There is a reason why Louis Theroux is to millennials today what a young Leo Dicaprio was to Generation X in the '90s.
But have you ever wondered what goes into reproducing the truth?
How do documentary makers find obscure 100-year-old documents? Or track down the sister-in-law of a murder victim from the 1950s; and get her to talk. And how can anyone truly verify stacks of information in the post-Trump age of conspiracy theories?
Well, ruminate no more. We decided to interrogate two documentary makers from RTE's award-winning Documentary on One team to find out.
Those of you who tuned in to previous Documentary On One podcasts will be familiar with Liam O'Brien. Liam was one of the masterminds behind hit podcasts like The Nobody Zone and Gunplot. Both of which have been streamed well over a million times.
You may not know our second interviewee, documentary maker Michael Lawless, but you'll know his work. Michael has been with RTÉ Radio 1 for over ten years. Since joining the Doc On One team, he has produced Fire In The Sky, a documentary that recalls the Whiddy Island maritime disaster, and Death: Don't Leave It To The Last Minute, a documentary that tracked an 80-year-old woman's quest to plan life after her death.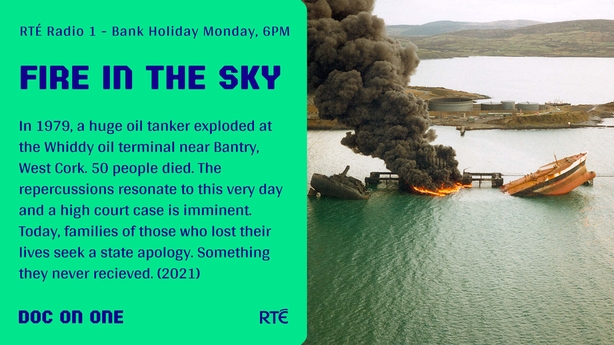 The pair have launched the first episode of their new audio series Tiger Roll: The People's Horse, based on the life of two-time Grand National winner Tiger Roll.
Now enough of the pleasantries, let's get down to business...
How did you get into documentary making?
Liam: I did a degree in music, and then a masters in Music Technology – which led me into RTÉ lyric FM, where I started out as a production coordinator. A few years later, I became a producer and then moved to Radio 1. Can't say I ever aspired to be a journalist (not even sure if I am one now), but always had an interest in people's stories from a young age.
What are common challenges you face with your work?
Michael: Sometimes you meet people that you really want to record with, they've got the nub of a story in their hand and for maybe multiple reasons they don't want to speak. It can be nerves, they might have had a bad media experience elsewhere, or they simply don't want to talk.
In that case, you'd show them previous work we've done. We've all the time in the world to listen to them. People understand we're not in the business of making headlines, and we want to tell the full story. But if they don't want to talk you've got to respect that and thank them for taking your call.
In Tiger's case, pretty much everyone wanted to talk.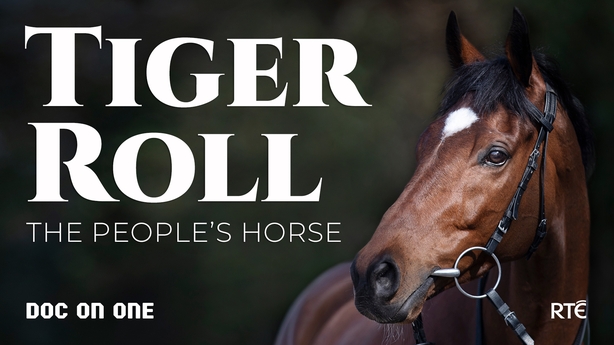 How big is the Doc On One crew?
Liam: The Documentary On One team has seven members. On Tiger, it was just Michael Lawless and myself who worked on the project through the recording stage. We did a raft of recordings in the UK (pre-Covid) mostly on a packed week-long trip, and then just tipped away at recordings over the past 18-24 months.
Things changed hugely when the Grand National was cancelled in 2020. It was Michael who did the bulk of the recordings here in Ireland, and then Tim Desmond from the Doc On One team came into the project when we started piecing the story together. Then all the Doc On One team offered feedback on drafts of individual episodes until we got a product that we're all happy with.
Liam, The Nobody Zone podcast has become an international hit. How did that story come about?
Liam: The Nobody Zone came about much like Tiger. We're always keeping an eye, and ear, out for stories, and one day, I heard Geoff Platt regaling a story about Kieran Kelly – and thought, really – is that how it happened? Then I contacted Rob Mulhern (who was working with us at the time), and we started working on the project from there, with Rob doing all the recordings. We subsequently brought Third Ear into the production, when we decided it had the makings of a podcast series (our first one), which all the Doc On One team then worked on.
We need your consent to load this YouTube contentWe use YouTube to manage extra content that can set cookies on your device and collect data about your activity. Please review their details and accept them to load the content.Manage Preferences
Listen: The Nobody Zone, Episode. 1: "It Plays On Your Mind"
How long does a project usually take?
Michael: They can really vary, if you're working on a project with an anniversary date, that date can be your deadline and determine how much time you can give to the project. Often we are recording and producing one to three years in advance, we're a small team all working on different stories. The Doc On One team always has multiple documentaries in production at any one time. There are so many variables, it's different for every documentary.
What does an average day for a documentary maker look like?
Liam: At the moment, it's early mornings and late nights! We usually try and stick to 'normal' working hours, but when you're working on a series like this, it tends to consume you until you get through to the end of it.
In a world of fake news, how do you verify information and tips?
Michael: Fact check and fact check again, from multiple sources. Luckily in Tiger Roll's case, all of his race history is publicly available. It's like an archive of his performance and every racehorse has this, you also can find out what they sold for pretty easily. It's an industry that is quite transparent about prices, fees, and who owns what. The horse industry is so small, that everyone knows everyone, so it stacks up pretty quickly. In episode four we uncover something the current owners didn't even know about his story.
What is the most exciting or eventful interview of your career?
Liam: I've recorded in lots of different places around Ireland and the world. It's hard to pick individual interviews, to be honest as they're all interesting in different ways. I do remember at one point spending an afternoon interviewing an Aboriginal man in the searing heat of the Australian outback who claimed to be a chicken whisperer – definitely a memorable afternoon.
What would be your dream project to work on?
Michael: If I say, they might make me work on it. Just to keep on making new content. Doc On One has a really loyal audience and they get in touch in their droves, and we love it. Because people tell us what they like and what they don't like about our work. They're as important as the story.
What advice would you give to aspiring documentary makers and journalists?
Liam: Just do it. The biggest block to people making docs or stories on any platform is often themselves, or things like looking for the perfect story. The main thing is to just get stuck in and develop your skills on the story as you go. It's an area in which there's always something to learn.
What do you hope listeners take from Tiger Roll: The People's Horse?
Michael: That you don't need to be into horse racing, that this is a story of destiny and hope. This is an Irish story, of an Irish hero on the edge of making racing history – with a country behind him, watching and wishing. But many might not know the full story of Tiger Roll, and the only way to find out is to listen to the seven parts of Tiger Roll: The People's Horse from Documentary On One.
I think after listening to the full series, they'll be invested and realise what we have. This isn't ordinary.
Listen to more from Documentary On One here.