RTÉ Choice Music Prize Conversations will take place on Wednesday 2nd March, the day before the RTÉ Choice Music Prize special live event.
With four topical music and industry discussion panels taking place between 11am – 3pm, via Zoom, Conversations brings together artists and music industry professionals to discuss and explore some of the key issues affecting both performers and the wider music industry at the present time. All Conversations events are free to attend, although advance registration is required.
Hosted by Jim Carroll, the RTÉ Choice Music Prize Conversations programme is as follows:
11AM
Keynote Interview with Priscilla Kotey (Senior Vice President, Warner Music Ireland)
12PM
TikTok – How To Make It Work For You
Panellists:
Darina Connolly – Head of Label Partnerships, TikTok UK
Robert Grace - Artist
1PM
Music and NFT 's - A Token Gesture or a Viable New Revenue Stream?
Interview with Mike Walsh – UK Head of Strategic Partnerships Serenade
2PM
Here To Help - Organisations That are There To Support You
Panellists:
Gill Dooley – CEO AIM Ireland
Angela Dorgan - CEO First Music Contact / Ireland Music Week
Ann Marie Shields - Director Minding Creative Minds / Head of Careers, Events & Industry BIMM Dublin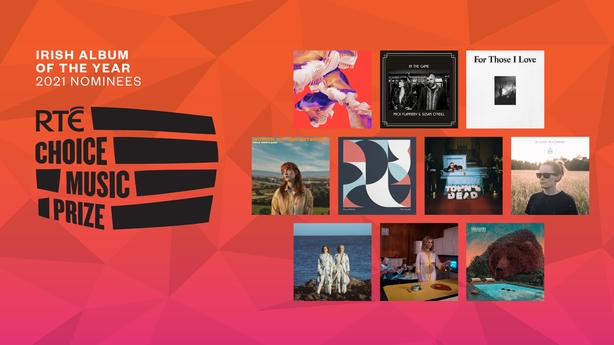 The RTÉ Choice Music Prize live event the next night in Vicar St, Dublin will feature performances from eight of the album-shortlisted acts. Saint Sister have just confirmed that they will join Elaine Mai, For Those I Love, HousePlants, Kojaque, Mick Flannery & Susan O' Neill, Soda Blonde and Villagers. Tickets are on sale now - go here for more info.
A special RTÉ Choice Music Prize highlights programme will be broadcast on RTÉ2 television the following week, presented by Bláthnaid Treacy.
The RTÉ Choice Music Prize has become one of the music-industry highlights of the year since its inception in 2005. The Irish Album of the Year award is chosen from a shortlist of ten albums by a panel of eleven Irish music media professionals and industry experts - listen to this year's shortlist here.