Alan Gilsenan's latest documentary Ghosts of Baggotonia is an evocative film-poem exploring the literary and other ghosts of the bohemian quarter bordering Dublin's Baggot Street during the mid-20th century. "Baggotonia" was both an area and a cultural movement, populated by writers, artists and other intellectuals living an anarchic life at odds with the conservative mores of the time. Inspired by photographs from artist Nevill Johnson, it draws on the writings of Kavanagh and Beckett among others.
Ahead its world premiere at this year's Virgin Media Dublin International Film Festival, Alan Gilsenan introduces Ghosts of Baggotonia below.
---
Baggotonia, strictly speaking, doesn't really exist. You won't find it on any map. It's really an imagined space. A place of memory, a world of ghostly echoes. Which isn't to say that it isn't real.
Baggotonia was - in broad terms - both a permeable geographic area and a cultural movement, populated by writers, artists and other intellectuals, living a life at odds with the over-arching drabness and the conservative social and religious mores of the time. Under the radar of official Catholic Ireland, overseen by darkly mythical figure of Archbishop McQuaid, Baggotonia could be seen as a sort of quiet counter-cultural revolution. Within this relatively small area, these bohemians and radicals came and went, their lives and loves intertwining and - on lucky occasions - creating great art.
We need your consent to load this rte-player contentWe use rte-player to manage extra content that can set cookies on your device and collect data about your activity. Please review their details and accept them to load the content.Manage Preferences
Listen: Alan Gilsenan talks Ghosts of Baggotonia on RTÉ Arena
But the movement was not only confined to writers and artists like Kavanagh, Beckett, Behan et al. This cultural milieu also embraced theatre and music, philosophy and photography as well as spurious misfits, wanderers and guests. The British playwright Harold Pinter - a frequent visitor to Dublin - captured the mood well: "Ireland wasn't golden always, but it was golden sometimes and in 1950 it was, all in all, a golden age for me and others."
It's not even entirely clear where the term emerged although the vivid books written by Baggotonia chronicler, Brendan Lynch, certainly brought the idea into public prominence. But it was eminent medical man and literary scholar, Professor Eoin O'Brien, who introduced me to the notion in his own insightful writings. I was entranced by it all, partly because I - like Eoin O'Brien — had grown up in the area during a time when Dublin 4 was a very different place.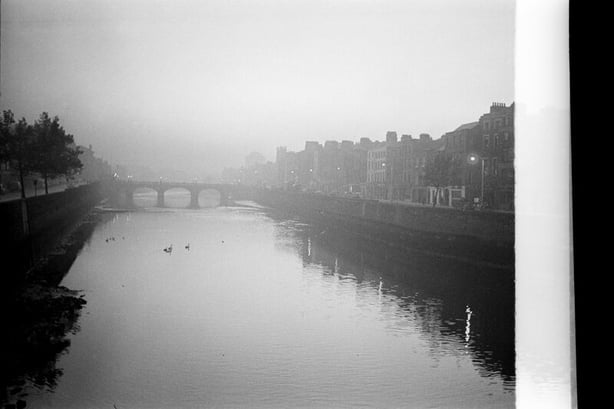 As a small boy, I moved from County Meath into a large old house on the now mythical Raglan Road in Dublin's Ballsbridge. The walls were painted strange colours for that time - a canary yellow for the hall, a macabre black in the dining room. The reason for these touches of exotic bohemia was that the house had previously been the Dublin home of Olivia Robertson, the writer, artist and high priestess of the Fellowship of Isis, the neopagan religion which she founded with her brother Lawrence Durdin-Robertson at their family home at Clonegal Castle in County Wexford. In those distant days, Ballsbridge was not the leafy privileged world that it has now become, the cliché known as D4".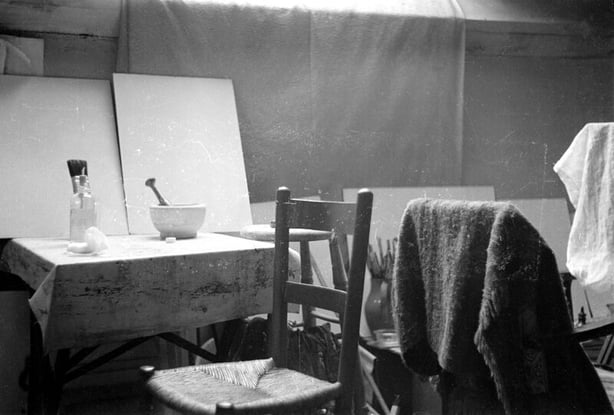 And it was the same Olivia Robertson - a friend of W.B. Yeats and fellow devotee of the mystical vision - that first recognised the uniqueness of the area: "Dublin has its own special colony of Bohemia, its 'Latin Quarter, which I shall call the 'Baggot Street Quarter'", she wrote. "The Victorian houses are for the most part transformed into flats; and behind the flats are enticing little lanes with garages. Living over the garages are the artists, whose maisonettes, bravely painted, do indeed remind one of a Chelsea mews. By the canal is the fine little shop, Parsons, with windows filled with art books; and near the canal is the Pike Theatre..".
All these connected strands culminated in our making Ghosts of Baggotonia (to be shown at the Virgin Media Dublin International Film Festival on March 1st). Eoin O'Brien also introduced me to the extraordinary artistic work of the somewhat forgotten artist Nevill Johnson, who - alongside his writing and his magnificent haunting paintings - had received a very early grant from the nascent Arts Council to buy a Leica camera to chronicle the elegant decay of the area during the Fifties in luminous black and white. These photographs (many of which are included in our film) became the visual template and, in a final synchronicity, a recent grant from the Arts Council's Reel Art scheme allowed us to shoot the film - also in black and white on a rare Leica camera.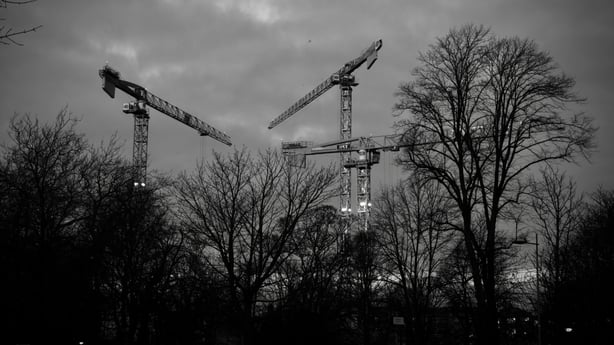 I'm a believer in the instinctive, in "finding" a film during the process of making it. And, somehow, our experimental film-poem took on a semi-autobiographical dimension, a way of my reclaiming my childhood memories alongside the historic and cultural importance of the area. I walked the streets in the lonely, early mornings, haunting my own past. Looking and listening. And reading. Lots. Not just the obvious names but other partly-forgotten figures like powerful poets Ethna McCarthy and Blánaid Salkeld.
Producer Martin Mahon embarked on the different sort of excavation, digging deep into the dark archives for voices from the past. The film emerged - I think, we hope - as a strange personal meditation on memory and place, a reclamation of the past, an odd dream of our communal history. I hope that, in some small way, watching the film might transform how we might encounter this beautiful, privileged, haunted part of our capital city.
Ghosts of Baggotonia has its world premiere at the Virgin Media Dublin International Film Festival, at the IFI on March 1st at 6.30pm - find out more here.
Find out more about the photography of Nevill Johnson here, via RTÉ Archives.