Drama On One: Skewed by Sarah-Jane Scott is the story of two Irish sisters, Maude and Orla, one who stayed home and one who moved away. Back together again as their family changes forever, Maude and Orla are forced to face the things they fear the most - themselves, each other and what they have become - listen to Skewed above.
A finalist in the 2020 PJ O'Connor awards and starring Dawn Bradfield and Roseanna Purcell, Skewed is directed by Tom Creed. Below, Sarah-Jane introduces her Drama On One debut...
---
I started writing Skewed in the abyss of 2020. After spending the first couple of months of Covid, staring out the window listening to Claire Byrne like everyone else, I started to self-impose some writing deadlines to regain some sanity and the PJ O'Connor Awards closing date was one of these.
I had an idea for a play about very different sisters, one who stayed close to home and one who left for London. I was interested in how the experience of living in very different environments over many years would affect their already strained relationship -as their differences grew and world views changed. As an exercise, I put them in a car to see how they would talk to each other. I just kept going and it turned into Skewed, which very naturally felt like a radio play.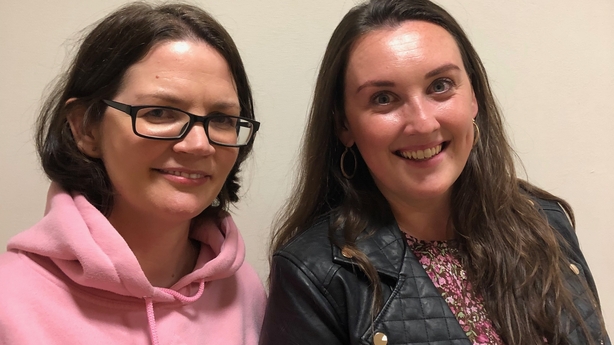 I spent my twenties in London acting/not acting, going back and over from Knock Airport to Stansted. I know well the feeling of being somewhere else and feeling very Irish, even if it's not something you seek out or think about. Then, coming home and feeling like an alien not knowing where to put yourself, having been naturally shaped by the experience of living somewhere else. Since moving home a few years ago and reflecting on my own journey, I became interested in the Irish experience of being 'home' and 'away', our often strong connection to the idea of 'home', the gift, and the trap that can be for all of us, including those who stayed.
Skewed is completely fictional but reflects all of this, as well as I hope being a warm hearted and entertaining piece about two humans trying their best in a very difficult situation.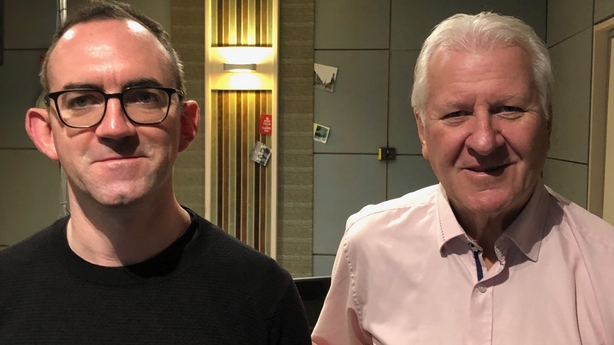 Skewed was shortlisted for The PJ O'Connor Awards in 2020 and I was delighted to get the call from Kevin Reynolds a few months later to say that RTÉ Drama On One wanted to produce it, and that the brilliant Tom Creed would be directing. Having Dawn Bradfield and Roseanna Purcell as Maude and Orla was brilliant. I'm still well in my apprenticeship phase as a writer, developing my second play and my first short film, so feel like a sponge and having such an experienced director at the helm lending his talents to shaping my script into a radio ready play was incredible. I learned so much from him and the rest of the team.
Drama On One: Skewed, RTÉ Radio 1, Sunday February 20th at 8 pm - listen to more from RTÉ Drama On One here.