Invisible Thread Films' latest feature production How To Tell A Secret has its World Premiere at this year's Virgin Media Dublin International Film Festival.
In this genre-bending film, directors Anna Rodgers and Shaun Dunne joined forces to find creative ways to tell the stories of people in Ireland who are HIV-positive, while shining a light on the transformative power of telling your story.
Below, Anna Rodgers gives an insight into the process of making the film, created for the Arts Council's Reel Art scheme.
Having made a number of LGBT+ themed short films and television documentaries, I was eager to make a feature film and was on the lookout for a strong story when my producer Zlata Filipovic told me I had to see Shaun Dunne's play Rapids. I went along to the show alone, and was very moved by the performances, and real stories represented in this groundbreaking piece of documentary theatre. It really struck me that the people whose lives were being performed were possibly sitting with me in the audience. I hadn't realised how pervasive the secrecy and stigma was surrounding HIV. I'm always interested in stories about hidden aspects of society so I knew that this play had something special. I asked the director Shaun to meet up with myself and Zlata to talk about adapting his play into a documentary film.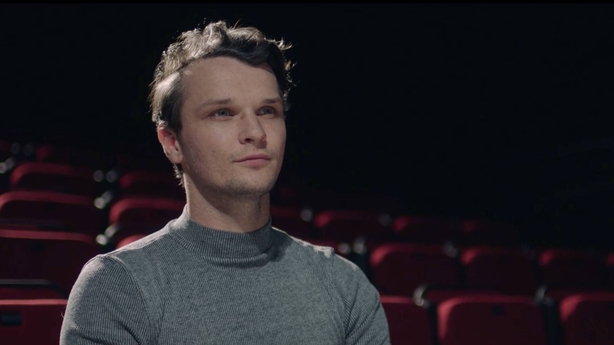 Often directors approach people to ask if they can make a film about them or to option their story but in this instance, I was interested in an artistic collaboration. As an established director, you can often repeat yourself and get stuck in a rigid way of working to your own rules, so it can be an interesting challenge to shake that up a bit with a new perspective. I suggested myself and Shaun merge our creative practices as co-directors and apply to the Arts Council for a bursary to make a Reel Arts film. When I think back it was quite a brave move on both our parts considering we didn't know each other.
The pandemic hit shortly afterwards, and we all had to adapt the way we worked, so the entire process of making this film has been new and fresh for both of us. We developed how we would translate the play to screen over many production meetings online, and met and interviewed all the contributors over screens too. We were working on a very limited budget and the various lockdowns meant that getting access to locations like medical facilities or theatres was next to impossible. It's a testament to the relationships our producer Zlata Filipovic built over the years that she pulled this off. We found creative solutions to the limitations, and made a virtue of them. In some ways, the isolation and emptiness of lockdown thematically made its way into the film and echoed some of the loneliness felt by people who have not yet come out about their HIV status. I think if we made the film at a different time, it would have taken on a different shape.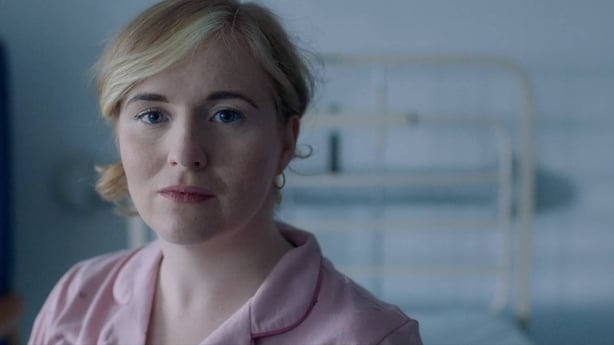 Myself and Shaun shared non fiction films we loved which were all films which played with the genre. We were keen to create something that pushed the formal boundaries of documentary to create a sort of hybrid approach to documentary theatre on screen. As we were dealing with secrets and stigma, we knew that some of the people in the film couldn't self-represent on camera, so we had to find a creative way to include their testimony. At the same time, the film also features outspoken activists Robbie Lawlor and drag performer and artist Veda (Enda Mc Grattan) who were very happy to appear and tell their own stories. What developed was a film which moves between different forms, and although every story within the film is true, the work is quite stylised and abstract. We had a lot of fun exploring ideas about how stories are told. It's definitely not your bog-standard documentary, and I think there's something unique that comes out of two directors working together. The film would be very different if we hadn't done it together, and the fact that we were able to make that work as relative strangers with different styles is something we're really proud of.
Thankfully, we had a great team on this production who helped make it happen on a modest budget. Eleanor Bowman was the director of photography. Having shot numerous short films and documentaries with me, this was our first feature film together and she was the perfect person to help Shaun and I find a common visual language. Editor Paul Mullen (Once, Pure Grit) worked with us to find creative ways to weave the various stylistic threads in the film together.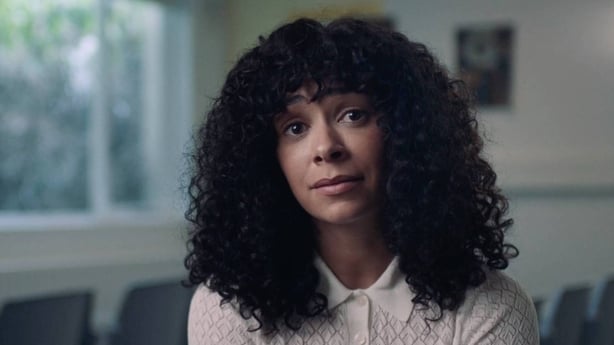 Although a lot of women in Ireland do not go public about their HIV status, there is a lot of work being done under the radar. It was really important to us to include the female perspective in our film. We met really fantastic women, who were happy to share their stories and have actors perform them. One of our contributors, who is a migrant woman, is really flirting with the idea of coming out in the film and we worked closely with her to capture her story. She appears together with actor Jade Jordan on screen although masked and "hiding behind the curtain" as she calls it. We really hope that it's clear in the film that the stories of these women are no less important than those who reveal themselves, just because they don't want to be in the public eye. Taking part in media isn't for everyone, and this is why we provided different ways people could collaborate with us without disclosing their identities.
How To Tell A Secret is a piece of activism in away, which uses storytelling and art to try to dismantle the stigma that still persists in society. The film honours the past and offers an emotional tribute to the iconic Thom McGinty, the Diceman, who was one of the first to speak openly in Ireland about having AIDS. However, other than that, it's very firmly rooted in the here and now. Both Shaun and I felt that some very strong feature documentaries had been already made about the history of the AIDS crisis, but the updated story of how life is with HIV today was crying out to be told.
Things have changed dramatically in the last decade, and more people are willing to be visible than ever before. Working with Robbie Lawlor, we really wanted to get the U=U message out there - if you are on effective medication, HIV is undetectable and untransmittable. That is the really celebratory story throughout the film - HIV cannot be passed on anymore and medication means you can live a long, healthy, happy life. We hope the bravery of our contributors has a ripple effect, that helps create a more supportive and encouraging society for others to come out and share their stories.
How To Tell A Secret has its world premiere at the Irish Film Institute on 28th of February, as part of this year's Virgin Media Dublin International Film Festival programme - find out more here.