The powerful RTÉ Investigates documentary Domestic Abuse, A Year Of Crisis examines the impact of the increasing levels of domestic abuse in Ireland over the past year. Survivors of domestic abuse, many speaking publicly for the very first time, describe the devastating consequences of domestic abuse - watch it here.
The film makes powerful use of a series of illustrations by artist Ann Kiernan - below, Ann discusses her involvement with the project.
2021 saw an increase in 40% in the number of people who contacted the domestic abuse support service. #RTEInvestigates spent time in a number of refuges across the country hearing from those who suffered domestic abuse.

Domestic Abuse, A Year of Crisis. Tonight at 9.35pm. pic.twitter.com/Nt2pXpu9yD

— RTÉ One (@RTEOne) February 7, 2022
In late September an email dropped in my inbox from David Doran, the producer of RTÉ Investigates, with a brief overview of the documentary that would become A Year Of Crisis - we arranged a call and realised we were very quickly on the same page about how these animated segments would look.
On receiving the first audio recordings of the accounts of the women interviewed for the documentary, I immediately identified with their stories - recognising the shame they spoke about and how their worlds became smaller as they felt more isolated in their situation. Because I was working with audio files only, the rawness of the trauma was visceral.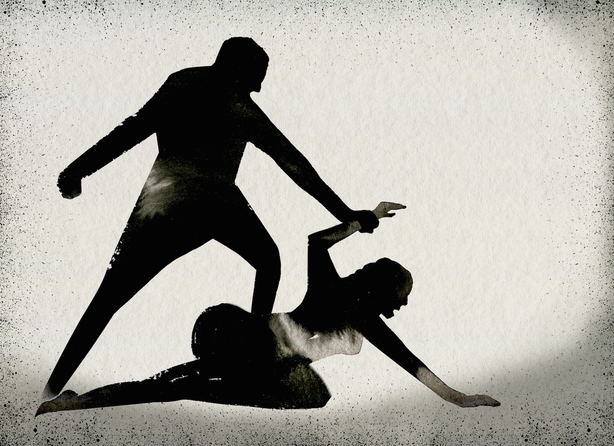 Having experienced similar growing up, I was quite shocked at the lack of resources for refuge and justice as I became more involved in the production. A large part of domestic abuse is the tension, the constant threat, the quiet control which is more insidious than the typical perception of physical violence. The psychological shadows remain even when the perpetrators are no longer there.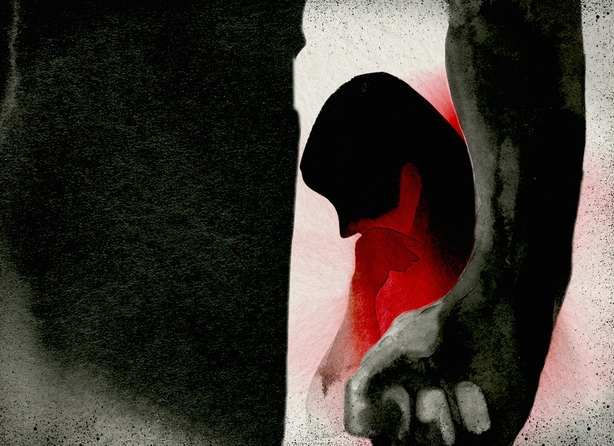 That is why using this particular inflow technique really works. Ink has an organic way of moving through water and using a stripped back palette of black and red ink and simple forms, they create an oppressive threatening atmosphere. Typically when I make an illustration I need to work quickly, usually delivering the finished image in 48 hours, but because this project required more planning I took a different approach. There was more consideration to how the ink would flow, for example, and in which direction.
The rawness of the trauma was visceral.
The filming aspect is a different level of work altogether, and I felt lucky to have the right person to work with - Brenda Fingleton, originally from Co. Laois, has had some experience coordinating productions and knows her way around a camera. That meant I could completely concentrate on making the illustrations.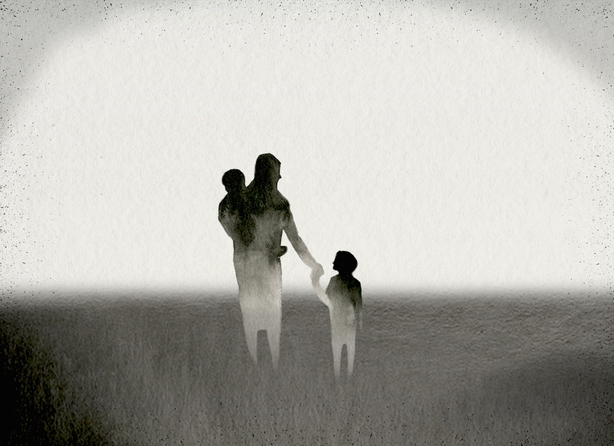 The women's stories and voices were constantly on my mind during the project, the trauma was palpable and it was important to me to make illustrations that not only conveyed the darkness of their experiences but also their strength. My inspiration for making work like this begins at a very basic level of fairness and an interest in social justice. Drawing from my own experience, this pushes me to explore my practice at a deeply emotional level, to bring the rage of injustice out and express it onto the page. The illustrations I create are not necessarily complex or high concept. They often only comprise of three elements. They are made to evoke a reaction.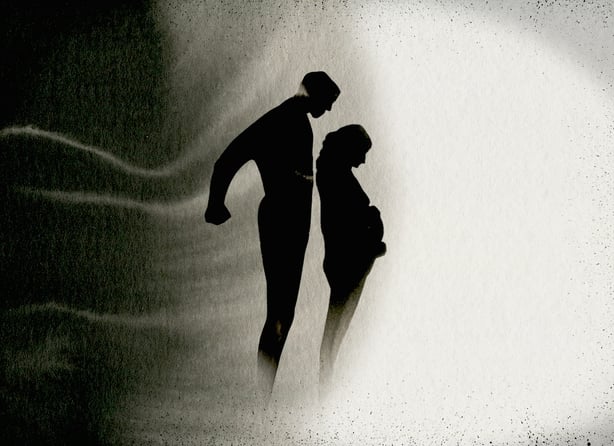 Illustration offers a medium that is emancipated from reality with its objects, shapes and colours. They have the power to personify or abstract, and represent emotions flowingly and sometimes beautifully. The beauty of illustration is that it allows interpretation and can speak to emotions.
If you have been affected by any of the issues in this article, you can find support at rte.ie/helplines.