Marking the centenary of of a case considered to be Hollywood's greatest real-life murder mystery, writer and filmmaker Marc-Ivan O'Gorman revisits the life and death of fellow Carlow man William Desmond Taylor...
Winter in Los Angeles and the Santa Anas blow palm leaves from towering trunks; their giant fans lie disruptively on the manicured lawn of Hollywood Forever.
The ironically titled cemetery shares a wall with Paramount Studios, and amidst the recent headstones displaying local Russian Jews and Armenian Christians lie a constellation of forgotten stars of the silver screen.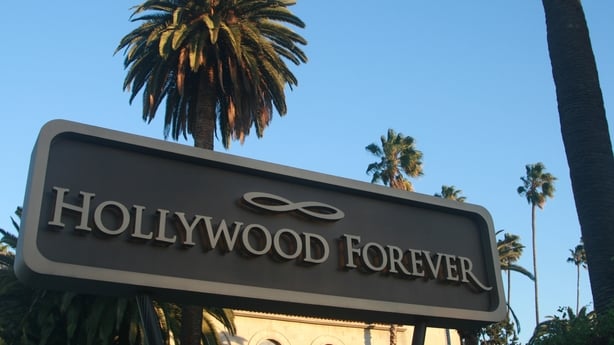 A general visitor might recall the tragic and often scandalous lives of some resting here, a Judy Garland or Virginia Rappe, but it is a former employee of the adjoining studio who is without question the most infamous. Director William Desmond Taylor, interred in the Cathedral Mausoleum, was at the height of his success when he was found dead in his apartment in 1922.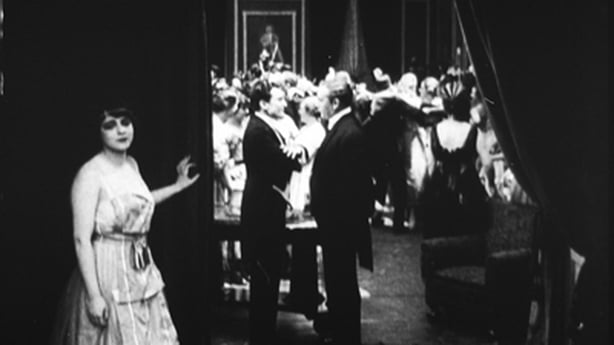 Taylor's journey resonates with me because we were born on the same road in Carlow 100 years apart; like him, I moved to Los Angeles to make movies, and now I live in an apartment built for Paramount employees, a stone's throw from the lot. Discovering that a pioneer of Hollywood and founding member of the Director's Guild was from my hometown was a surprise, but it is the circumstances of his death that makes Taylor's story shocking.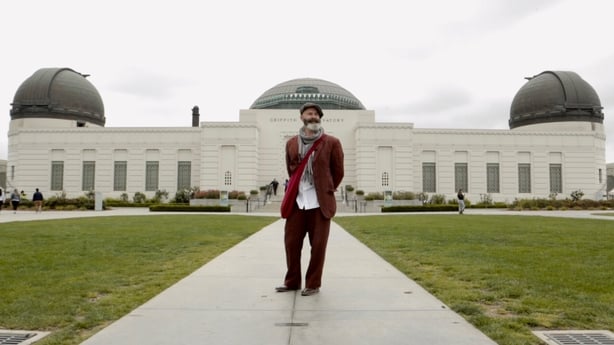 On the morning of February 2, 1922, Taylor's manservant, Henry Peavey, entered his apartment in the tony neighbourhood of Westlake to find the 49-year-old director lying dead on his living room floor. Immaculately dressed as always, Taylor appeared in repose; the elegant positioning of the body suggested a scene from one of his own movies. Peavey assumed his boss was asleep, a perfectly healthy man, lying in an undisturbed house. Later that day, when police moved the body, they discovered that Taylor had been shot in the back. Hollywood would never be the same again.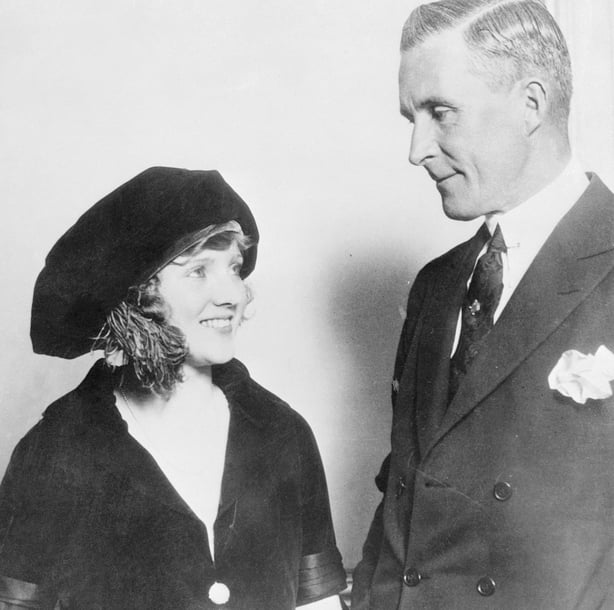 By 1922 American filmmaking had successfully moved from its east coast beginnings in Fort Lee, New Jersey and Astoria, Queens, to the frontier town of Los Angeles. The war in Europe and the development of the integrated studio system had made 'Hollywood' the unrivalled capital of global film production and distribution. The residents of this community, 'movies', as filmmakers were known then, were a ragtag bunch of east European immigrants, former plumbers, cowboys, Hoofers, and adventurers of all stripes. They were not from the higher echelons, yet they had suddenly become spectacularly wealthy and world-famous. This was a very alarming situation for the powers that be.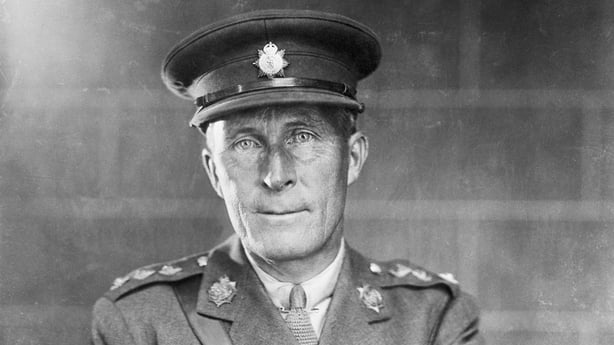 When they rolled over the body at 404 B Alvarado Court Apartments, revealing the fatal bullet hole, Hollywood was already on a precipice. The aforementioned Virginia Rappe had died after attending a party thrown by Roscoe 'Fatty' Arbuckle, plumber-turned-millionaire comedian. The spurious claim that Rappe's death resulted from a sexual assault by Arbuckle led to a pruriently publicised murder trial. Prior to this outrage, puritanical forces pressured the film business, claiming lust and idolatry were at the heart of this new medium; it promoted bad ideas to the lower classes, those who could spare a nickel to go to the flickers. Now it was clear that this ragtag bunch were behaving even worse than their onscreen characters. The Arbuckle case confirmed the rumours of rampant drug abuse and promiscuity in Tinseltown. Hollywood bosses, who, as immigrant jews, never felt secure in their position, knew that their burgeoning business was hanging by a thread. Two years into prohibition, it was abundantly clear that if moralists could ban alcohol, Moving Pictures had no chance. They would not survive another disgrace.
We need your consent to load this SoundCloud contentWe use SoundCloud to manage extra content that can set cookies on your device and collect data about your activity. Please review their details and accept them to load the content.Manage Preferences
Listen: Who Killed Bill? A radio documentary by Marc-Ivan O'Gorman
As reporters and police delved into the case, it became apparent that this was the big kahuna of Hollywood scandals. Firstly, Taylor wasn't his real name; the elegant English gent, as he presented himself, was an Irishman by the name of William Deane Tanner. Had he changed his name because he abandoned his wife Ethel and their child Daisy several years earlier? Why did he have a series of sketchy menservants, the current up on indecency charges and the previous one blackmailing him? What was celebrated actress and reputed coke addict Mabel Normand doing in his apartment the night of his murder, and why was there ladies underwear and love letters from a young starlet found in his belongings?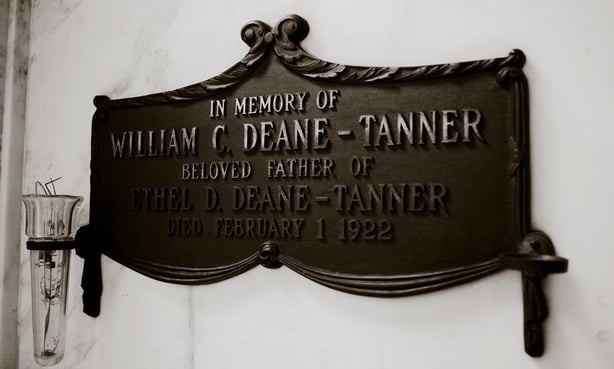 Some of these disclosures were willful distortions by a salivating yellow press, twisting any detail into a salacious headline. Some facts that emerged were true. Taylor, or Deane-Tanner, had grown up in Ireland, the eldest son of a British Army officer. For reasons that later become apparent, he did not follow his father into the military but became a 'remittance man'; he was, in effect, paid to stay away — sent to a dude ranch in Kansas, run by an Ulsterman named Ned Tunley. Here Deane-Tanner got a taste of American life and decided never to live in Ireland again. He moved to New York, set up an antique business, got involved in acting, met and married a showgirl and had a child. And then, one day, inexplicably disappeared, never to return to New York. He wandered the United States, doing odd jobs but keeping his hand in at acting, finally settling to work for the Goldmines in the Yukon. He got word that they were looking for actors in Los Angeles; he changed his name and moved south to find fame in the city of second chances.
We need your consent to load this YouTube contentWe use YouTube to manage extra content that can set cookies on your device and collect data about your activity. Please review their details and accept them to load the content.Manage Preferences
Watch: The Soul of Youth, a feature film by William Desmond Taylor
When William got to Los Angeles, Hollywood was not a thing. Paramount Pictures hadn't formed, it was still Players-Lasky, and DeMille had yet to shoot Squaw Man, Hollywood's first feature. But William's striking looks, Irish charm, acting experience, and ability to ride a horse (His youth in Carlow not entirely wasted!) made him ideal for what John Ford called 'horse operas'. Thirty movies later, he moved into directing and had helmed 60 films at the time of his murder, including first screen adaptations of Tom Sawyer and Huckleberry Finn. He directed Hollywood's biggest star, Mary Pickford, and was training her successor, Mary Miles Minter.
So who shot him and why?
We need your consent to load this YouTube contentWe use YouTube to manage extra content that can set cookies on your device and collect data about your activity. Please review their details and accept them to load the content.Manage Preferences
Watch the trailer for William Desmond Taylor's film Huckleberry Finn
That is the mystery that remains to this day. His killer was never found. Some say it was the mother of Miss Minter, whose love letter appeared in his apartment; some say it was drug dealers who were upset at his anti-narcotic stance and protectiveness of his best friend Mabel Normand; others say it was an extortion threat gone wrong. We might never know but what we do know is his murder was the last straw for the Studio bosses; they brought in Republican Politician Will Hays to clean up the industry before public opinion closed it down. The self-censorship policy that dictated movie content for 30 years, also known as the Hays code, directly resulted from Taylor's murder.
Watch: BuzzFeed Unsolved - The Scandalous Murder of William Desmond Taylor
There are a half-dozen books on William Desmond Taylor and a Broadway play; the 1951 movie, Hollywood Story, was inspired by his killing. For several years, I ran an arts festival, Taylorfest, where we screened his few remaining films borrowed from the Library of Congress. From time to time, a podcast emerges that examines the unsolved murder that shook the silent era. But mostly, people have never heard of him.
The cemetery's gardener removes the unsightly fallen palm leaf returning order to the lawns, Taylor lies in the mausoleum, and Hollywood goes about its business.