Here is your guide to the hottest new acts, as RTÉ 2FM names the following acts and artists to see, listen to and enjoy in 2022.
* UPDATE *
On Friday, December 2nd, RTÉ 2FM is taking to the road and heading to Co Kerry for one of the biggest weekends of the music scene in Ireland. The Tracy Clifford Show will be broadcast live from the legendary Dick Mack's venue in Dingle in the roadcaster on Friday 2nd December from 12-3pm as Other Voices kicks off.

RTÉ 2FM Rising will then takeover Hillgrove Nightclub, with performances from Monjola, Efé, Sprints, and Bklava, presented by Tracy Clifford.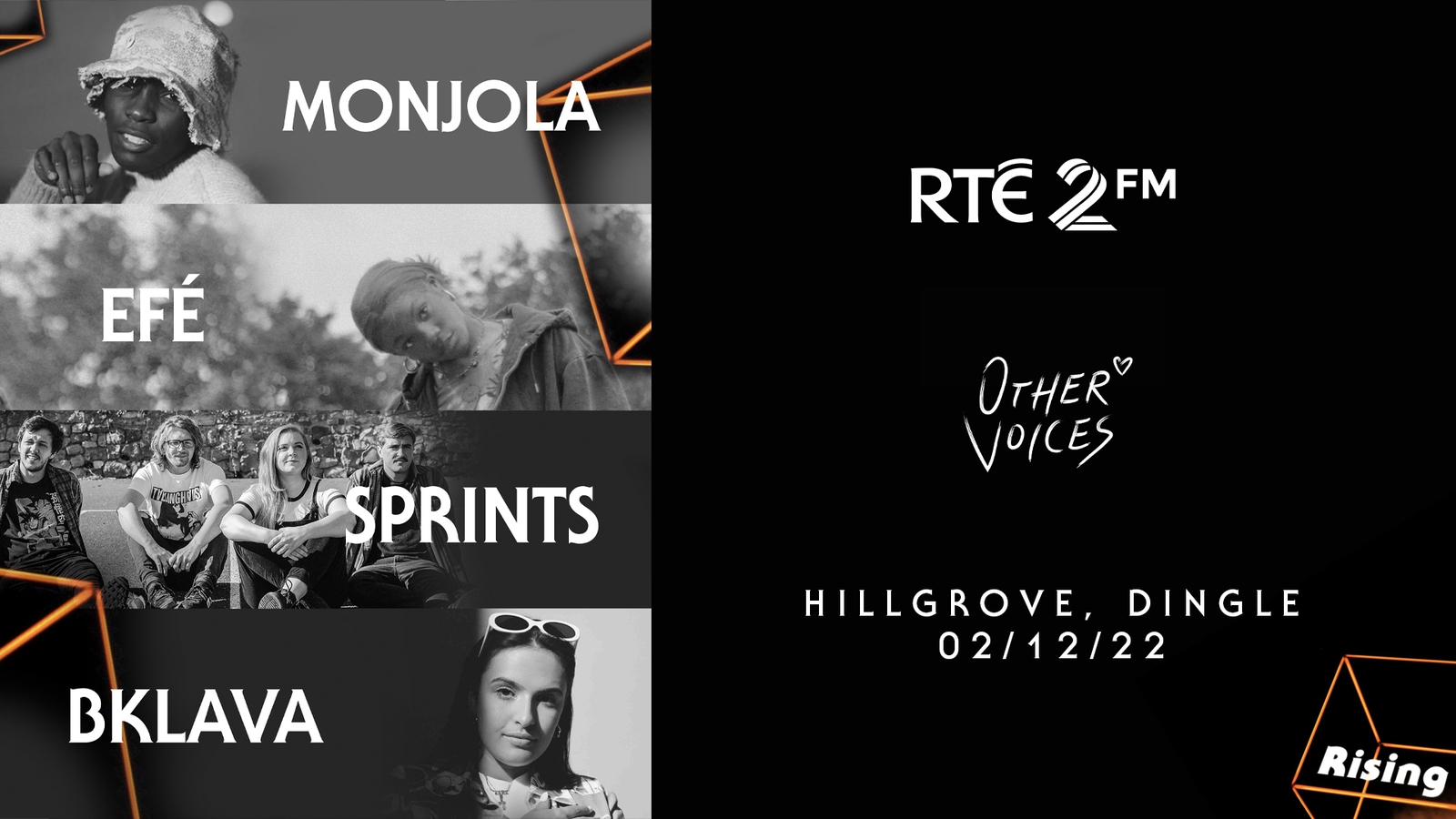 Lucy Blue
Lucy Blue had a prolific 2021. Releasing her debut EP 'Fishbowl' to critical acclaim, she turned i-D and The Sunday Times in particular into early fans of her delicate song-writing and has spent the summer performing at major festivals across the UK including Latitude, Reading and Leeds.
'First Man On The Moon' proves Lucy's song-writing pedigree even further. The latest track release from a batch that's going to cement her as one to watch for 2022.

Describing the song in her own words, 'First Man On The Moon' was one of the first songs I wrote after coming to London. Everything felt so new and this song just feels like one stream of consciousness from start to finish. I was thinking that I should have felt homesick but I didn't. For as long as I can remember, I was ready to leave home and see what was out there. I thought coming to London would make me feel more understood and less like an outcast but in ways it made me feel more alone. This song is me trying to understand that. I've always been obsessed with space too. The thought of being the first man on the moon felt like the loneliest way to describe this feeling. There are times when I was sure I felt as lonely as he must have felt. There's nowhere as lonely as the moon when you think about it.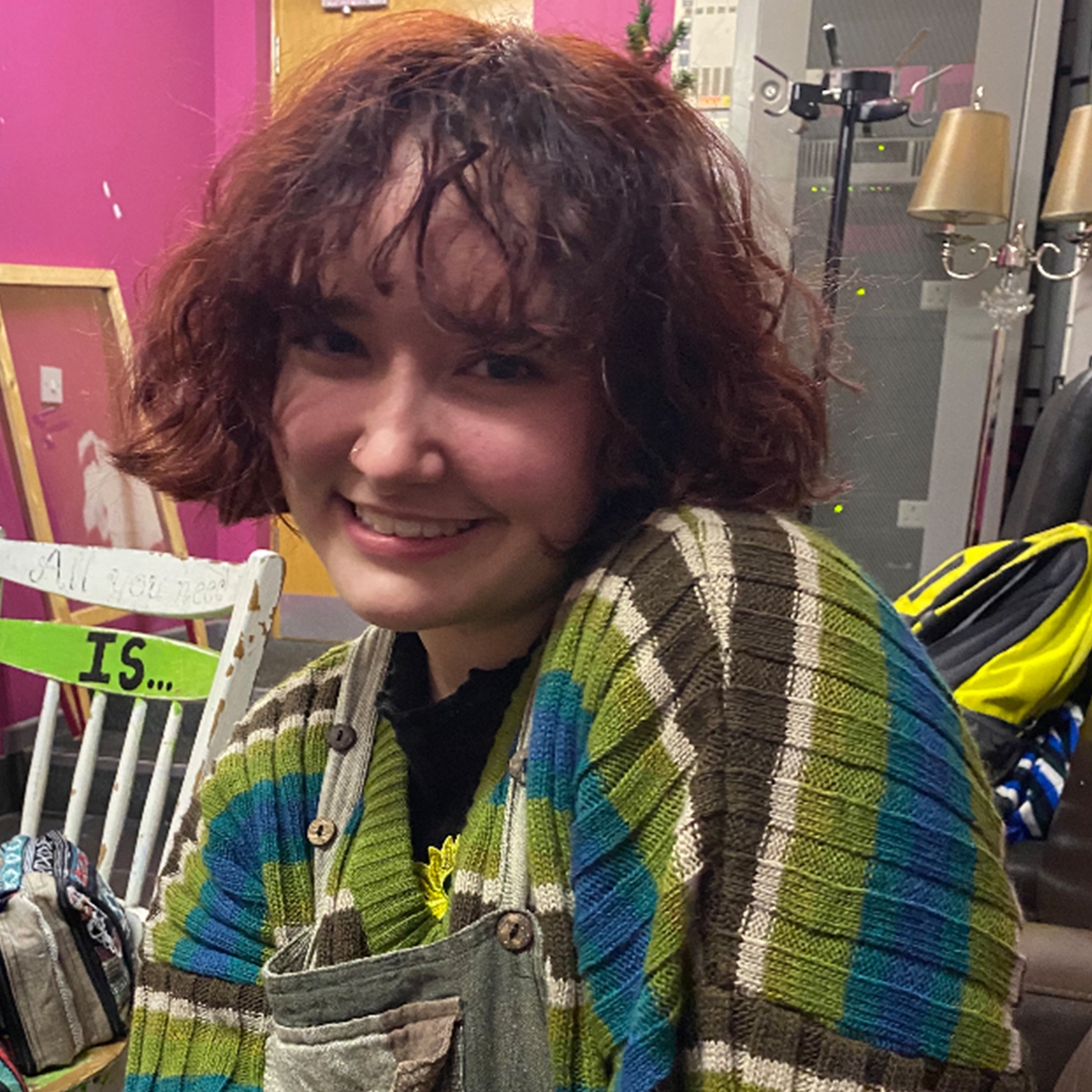 Smoothboi Ezra
Smoothboi Ezra, 19-year-old independent musician from Greystones, Co Wicklow creates alt folk / alt rock music. They are a multi-instrumentalist and produce all their own music.
Ezra has just come from supporting the Pillow Queens Irish tour, while in 2019 Ezra, 'sold out' their first headline show, upstairs in Whelan's of Dublin, which came on the back of live sets with Orville Peck and Gypsies on The Autobahn. In 2021 Ezra supported Jungle at their sold out Brixton Academy show. If you didn't get to any of those gigs' you'll be able to hear Smoothboi Ezra live at Whelan's in Dublin February 2nd 2022.
Smoothboi Ezra was named as one of NME 100 essential emerging artists for 2021 – Bedroom producer with a knack for shaking up the classic love song. When it comes to the unique ache of yearning, nobody nails it quite like Ezra. They were also tipped as Hot for 2020 by Hotpress magazine and a 2020 Plec pick by Goldenplec online magazine.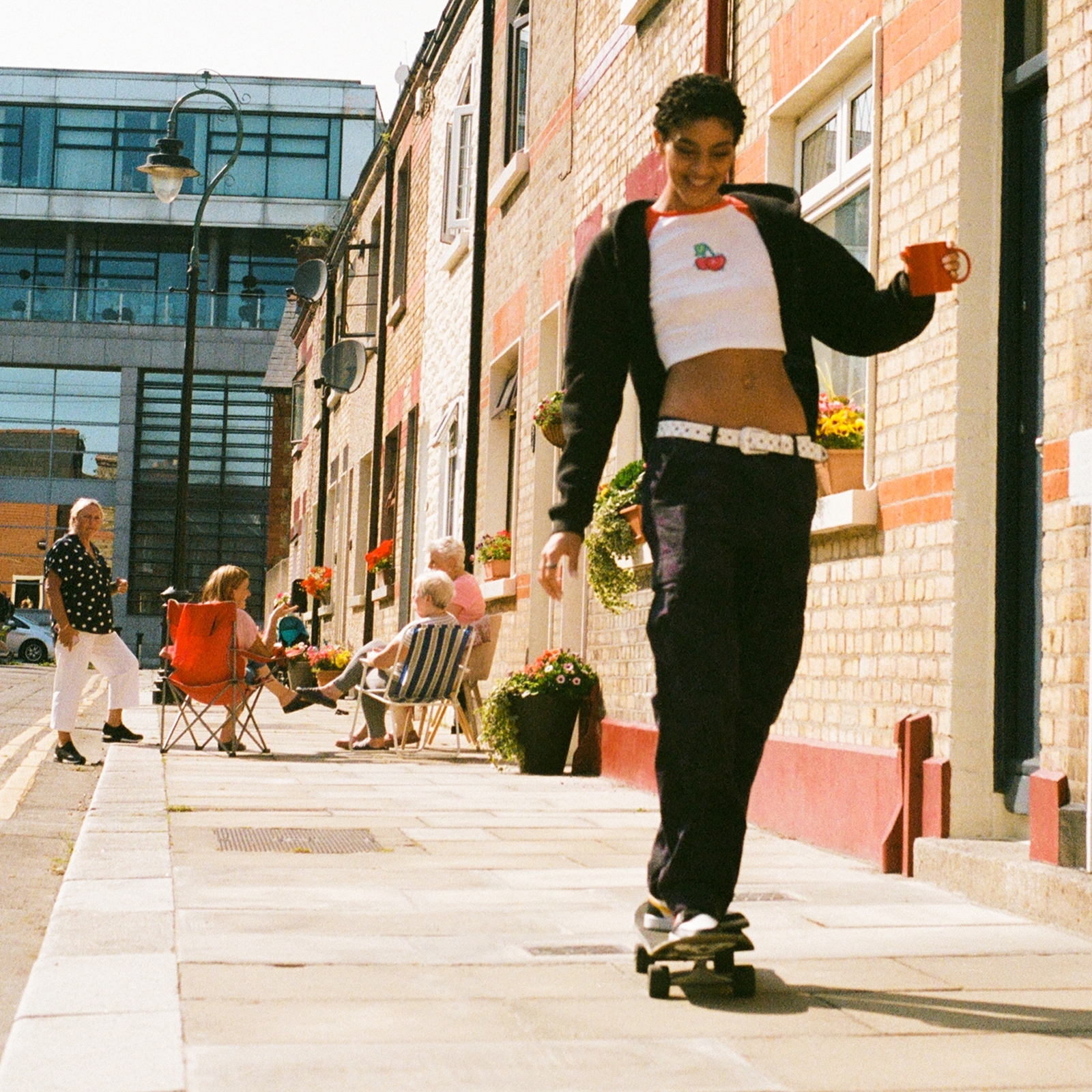 Aby Coulibaly
Aby Coulibaly is a 21-year-old singer-songwriter mixing 90s R&B beats and buttery vocals with insightfully observational lyricism. Hailing from Dublin, Ireland, Aby takes inspiration from her Senegalese heritage and day-to-day Dublin life to create a sound that's entirely her own. Described by gal-dem as "teetering on a precipice, with neo-soul on one side, and confessional rap on the other", Aby melds worlds together with sparkling confidence and a distinct sense of identity beyond her years. Baring wisdom in her rich vocals, Aby writes songs that comfort and hearten, hugging the listener and inviting you to take a step into her blissful universe.
For Aby, sharing her music has been a lifelong inevitability. Singing since she was a little child, Aby stepped into the limelight in 2019, uploading a handful of tracks to Soundcloud with hopes of receiving a little feedback. Unsurprisingly, her music struck a chord and resulted in an outpouring of support. Since then, Aby has racked up more than 1.5million Spotify plays on her lushly expressive debut single "Taurus", garnering a steady following despite releasing her work entirely independently. Support from Spotify playlists including Frequency UK and Ireland, Lush + Ethereal and Sweet Soul Sunday as well as Apple Music's "Chilled R&B" propelled Aby forward, bringing in a wide audience beyond Ireland's borders. "Taurus" is a statement of intent from a fearless artist who has wasted no time finding her feet.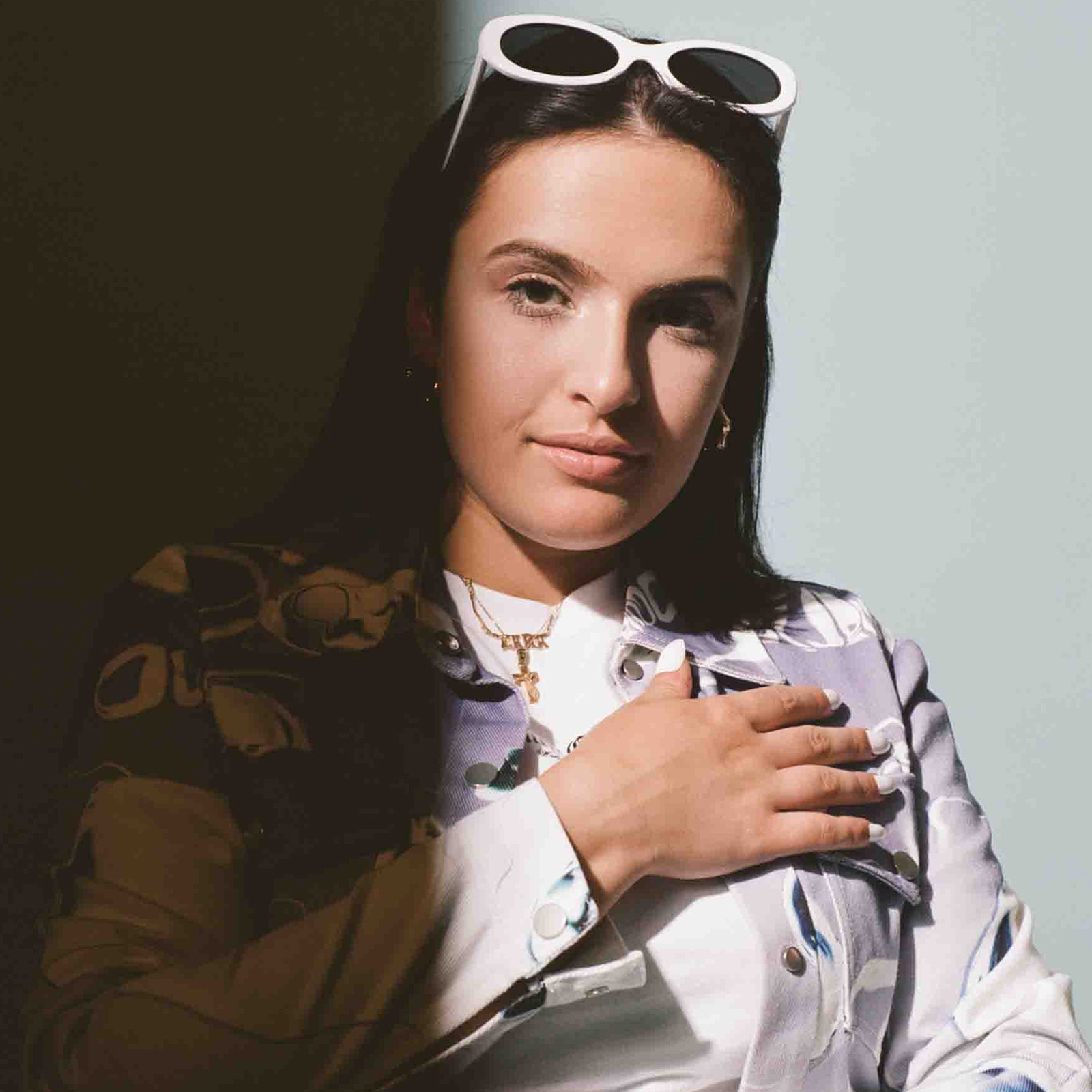 Bklava
Storming the scene with her stunning debut EP Bklava (2020) on Ministry of Sound, Bklava has been in all the right places having been tipped as One to Watch for 2021 by Amazon Music alongside artists including Pa Salieu, Bree Runway and India Jordan, as well as by BBC Radio 1's Danny Howard in his Future Fire 2021. Championed by BBC Radio 1 since 2020 with her debut EP receiving love across the airwaves from the likes of Clara Amfo, Greg James, Sarah Story, Nick Grimshaw, and Jaguar, Bklava took part in Danny Howard's 'Lockdown Link Up' and most recently made it into Radio 1 Dance Anthems with 'Only For Tonight'. Pinned as Beatportal's Artist of the Month for August, the rising star has also found fans in Mixmag, Notion, Clash, Wonderland, Gurls Talk, Gal-Dem, Notion Magazine and more.
Her sound and style proudly informed by her Irish-Lebanese heritage, Brighton-based star on the rise, Bklava is cementing her space in the burgeoning new wave of UK artists, with shimmering productions and live PA/DJ set incorporating her own powerful vocals. Recently announced as a resident for Warehouse Project 2021 alongside India Jordan, Effy, Jaguar and more, Bklava also holds down a Rinse FM residency, and runs Spin Suga - a network promoting womxn and non-binary artists in the electronic music industry. With plenty more music self-described as 'non-stop bops and flava' to come, the incredibly talented DJ, producer and vocalist is one of the UK's most promising new faces in club music.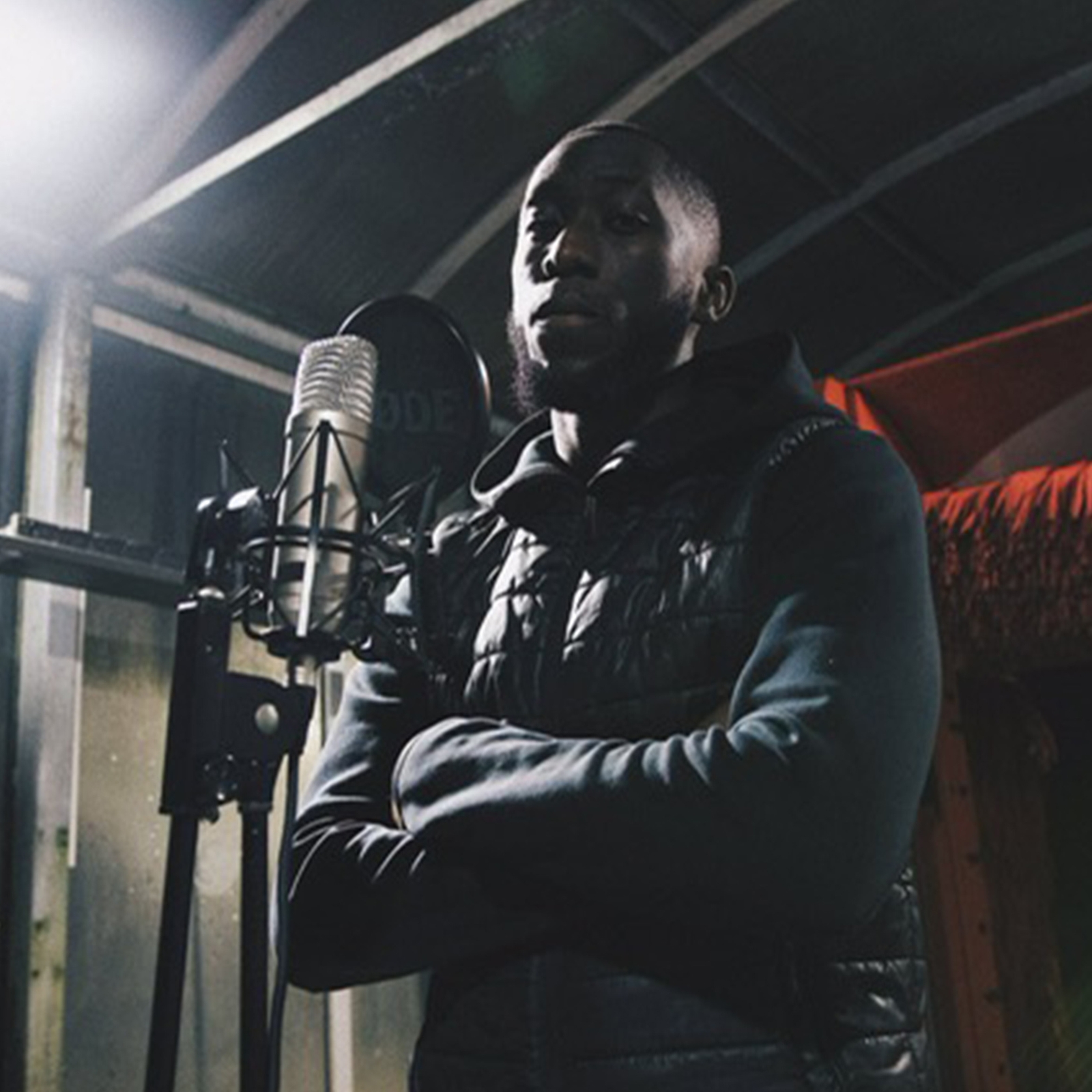 Sello
SELLO aims to establish a new sound native to the Republic Of Ireland called "Gaelic Drill" whereby he fuses traditional Irish culture with the modern drill/hip hop sound.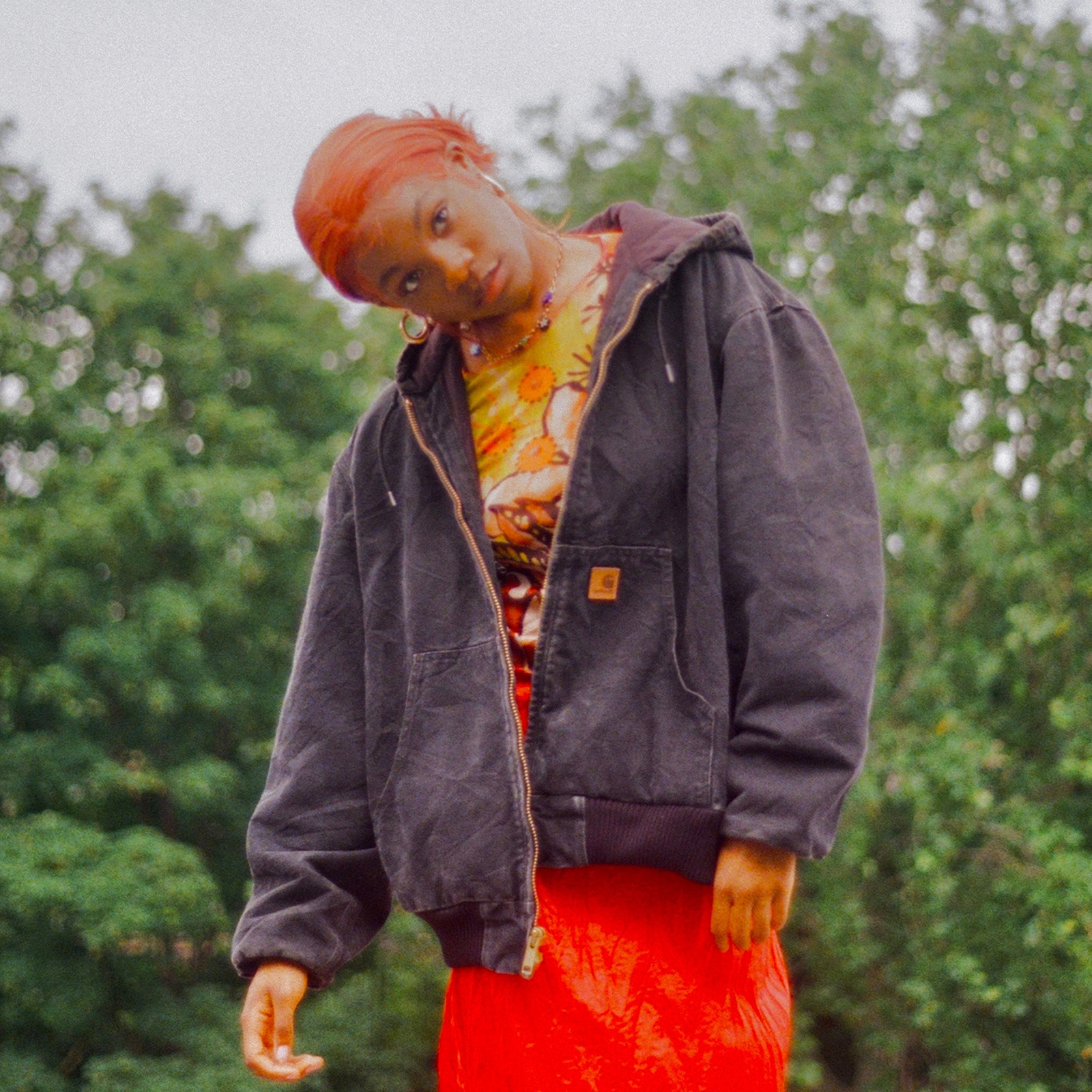 EFÉ
EFÉ is a 21 year old Irish artist hailing from Dublin. EFÉ released her debut EP "What Should We Do This Summer" in October 2020 which was recorded in her bedroom with the help of her friends. Her music is a sunny slice of bedroom pop, evoking images of blue skies on a summer's day using shimmering synth pads and funky, modulated guitar tones.
EFÉ sets herself apart from other artists with the unique and playful groove that provides the grounding for her DIY style, and definitely marks her as one to watch from the emerging Irish scene.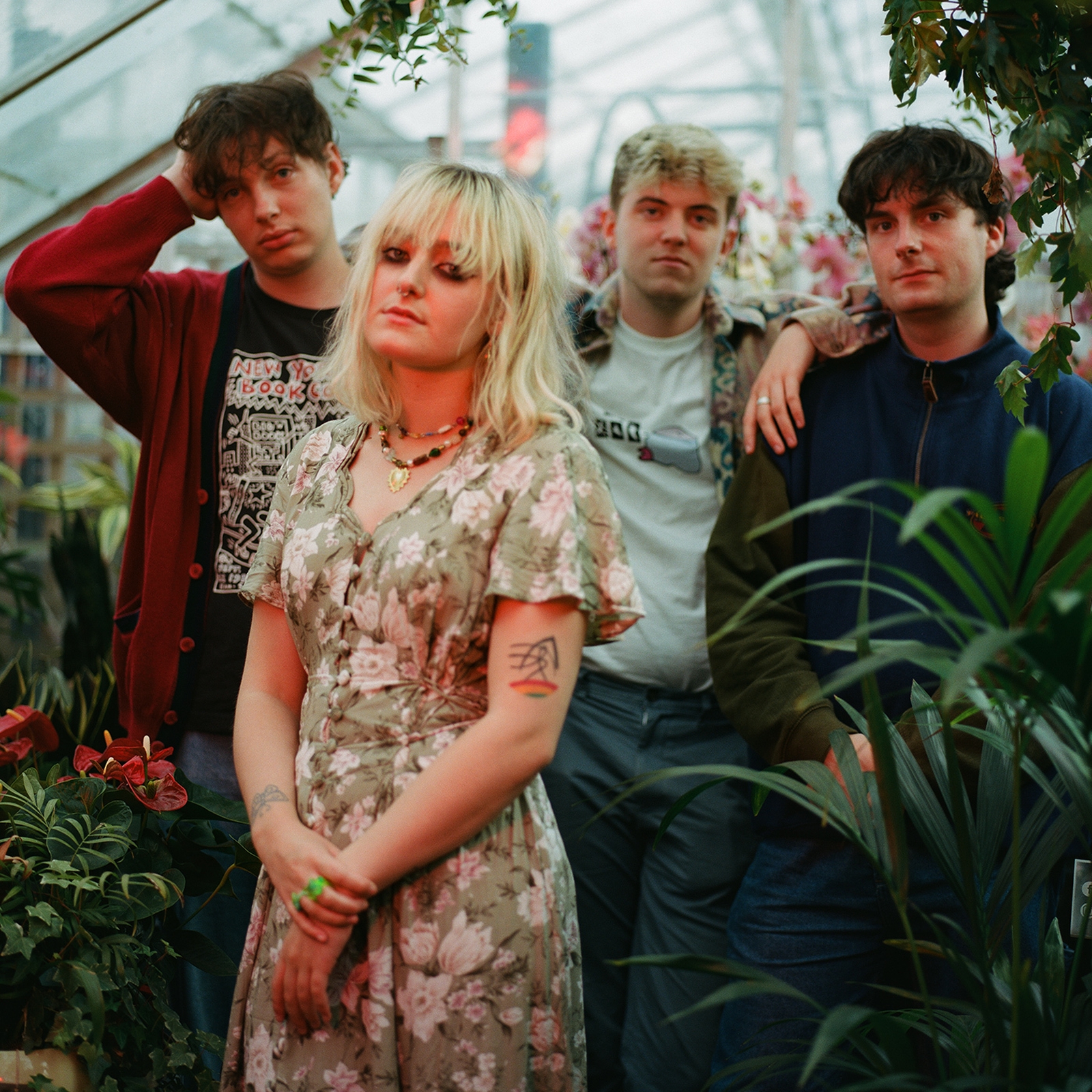 NewDad
Growing up in Galway, Ireland the four members of NewDad knew that their hometown was something of a contradiction. On one hand it's a small and picturesque city with a close-knit community where forming a band and spending all your time making music is a great way to pass the time. On the other hand that smallness brings its own problems; what do you do when you have played the two local venues enough times to know every inch of the stage and dodgy toilet set-up? "It can be hard to break out because it's such a comfortable place that people don't want to leave," reasons Julie Dawson, who fronts the band alongside Áindle O'Beirn, Sean O'Dowd, and Fiachra Parslow. "If you grow up here you have to get out eventually." Now is NewDad's time to break out.
NewDad formed while still at school in Galway and thank a random band name generator for their unusual moniker. None of the band have kids, sure, but NewDad certainly beats the other contenders: Seth Rogen's Beard and Pants 2. Plus, Dads do like them. "I think we remind them of bands from their youth," Julie says. "It's a great stamp of approval."
Having initially felt isolated as a new Irish band, the success of friends and fellow countrymen Fontaines DC and The Murder Capital forged a path for the band and in early 2020 they recruited Sean O'Dowd on bass, having existed as three piece prior to that point. Initially getting together because Julie "hates playing and singing on my own," the band have grown more and more serious about what they do and when lockdown hit they decided to move in together in order to write and record as much as possible.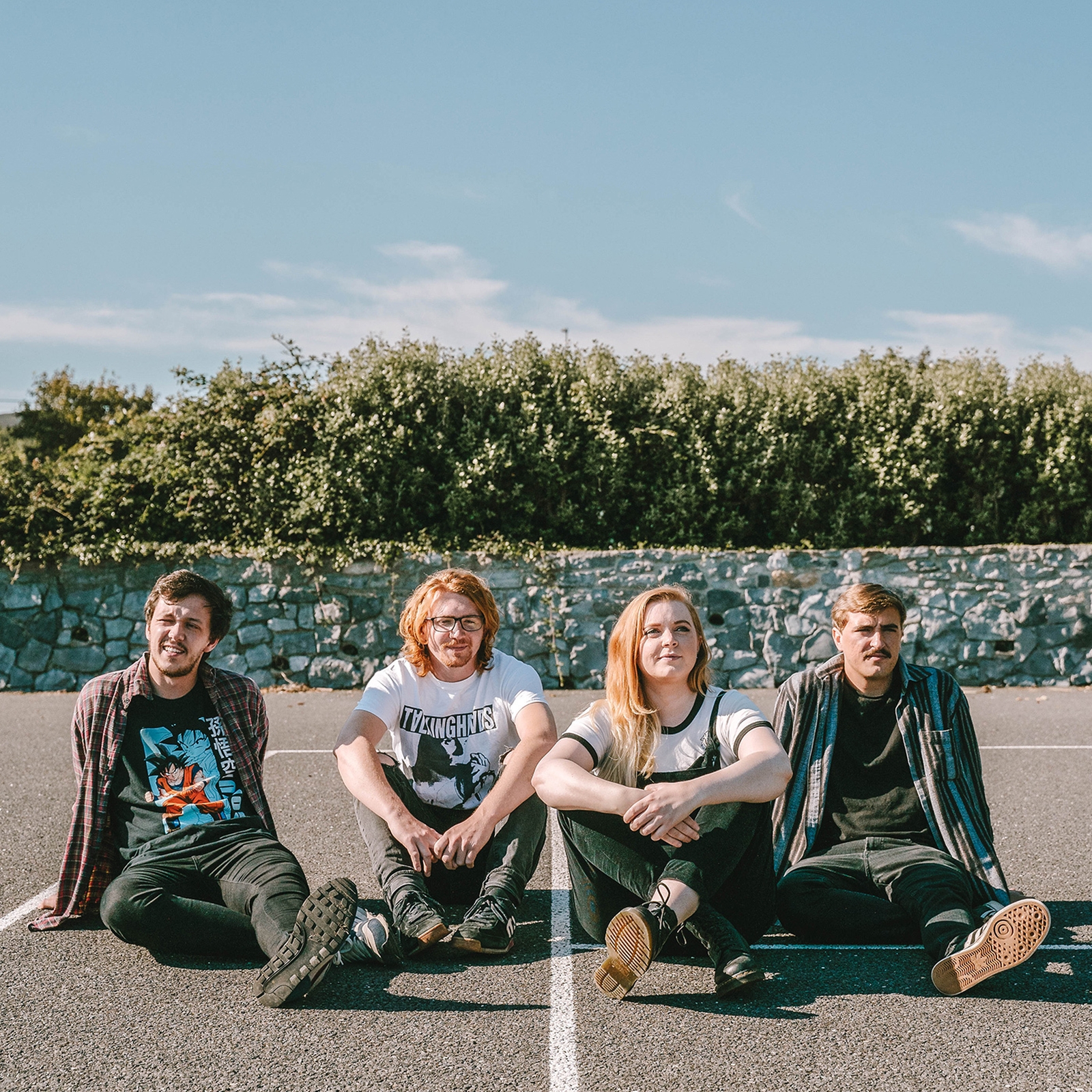 Sprints
"I didn't really know where I fit, I was always in the middle of a lot of things," explains Sprints vocalist Karla Chubb. "I grew up queer, but I was very much in denial about it and it took a long time for me to accept myself. I didn't want to be what anyone thought I was. I wanted to be what I wanted to be."
Though Dublin quartet Sprints' debut EP 'Manifesto', released at the start of 2021, may have taken the title for itself, pretty much everything that goes into the band's cathartic punk battle-cries can be seen as something of a call-to-arms: an attempt to silence the internal doubting voices, to fight against the outdated social tropes that box in individuality, and to provide a space of solidarity for those kicking against the same pricks. Everything that goes into Sprints is, essentially, about being what you want to be.
Formed in 2019 when Karla, guitarist Colm O'Reilly and drummer Jack Callan - already playing together under a slowly-dwindling former guise - had the lightbulb moment at a Savages gig that they too could play the music they actually listened to and loved, Sprints (completed by bassist Sam McCann) have barely paused for breath since. 2020 debut AA side 'Kissing Practice'/ 'The Cheek' immediately landed them a fan in BBC 6Music legend Steve Lamacq and, as the year played out, early support from the likes of DIY, NME, So Young and more. Cemented by the reception to 'Manifesto', it's allowed them to dig even deeper into their policy of honesty.
Now, more confident in their opinions and identities than ever, forthcoming EP 'Modern Job' (produced once again by Gilla Band's Daniel Fox) is set to take these ideas - that the personal is innately political, and that expression and using your voice is fundamentally crucial - and solidify them even further. As Karla states, "'Modern Job' is just really my entire life's crisis in one song," and from the title track's frustrations at the one-size-fits-all limitations of the 'nuclear family' outwards, Sprints' latest is a vital, visceral next step.
Cian DuCrot
Raised in Cork and based in London but just as likely to be found recording in LA, Cian Ducrot takes a nomadic approach to pop music. Home for this 22-year-old singer, songwriter, producer and classically-trained multi-instrumentalist is wherever he happens to find his laptop and guitar — but no matter where he is, Cian always seems to find himself returning to one thought. "Honesty is absolutely the best policy," he says. "Honesty is the key." Cian grew up in the port town of Passage West in Cork, on a massive hill surrounded by fields; at school, there were cattle grids to stop cows wandering into the playground. Raised by a single mum, Cian focused on music while his classmates were into rugby and football. He knew that in order to pursue his dreams of music school, he had to work hard enough to earn a scholarship.

Which is exactly what he did, not once but twice: landing a music scholarship at Wells Cathedral school in Somerset, then another at London's prestigious Royal Academy of Music. "I realised I wanted people to sing my songs, so I needed original music," he says. So, he moved on from the covers he'd perform in local pubs and bars, or the covers he was uploading to YouTube, and focused on writing his own music. After spending many months writing between Los Angeles, London and Ireland, Cian made the tough decision to drop out of his studies to focus solely on his artist career – an extremely hard decision.

Flashforward to 2020 and Cian's song "fucked up all the time" — which Wonderland Magazine praised for its 'raw and melancholic pop' appeal — captures that turbulent period in vivid detail. "I was at home, I'd dropped out of the Royal Academy, and there was a backlash from my family, even my friends, telling me: 'That's the worst decision you could have possibly made, you're so dumb. You're broke. What are you going to do?'" At a point when Cian needed support, none came. "I was alone in my room and I voice noted a lyric: 'I'm so sick of feeling so fucked up all the time,'" Cian remembers.

Which brings us to earlier this Summer where Cian's self-starting ambition and incredible natural talent landed the young artist a record deal with his "dream label" in Darkroom/Interscope Records. Now at work on his label debut, Cian is keen to showcase his diverse talents as songwriter, vocalist and producer, with his pop-focused songwriting exploring revealing issues of love, loss, masculinity and frustration. Long gone are the days when Cian could be told to stay in a box.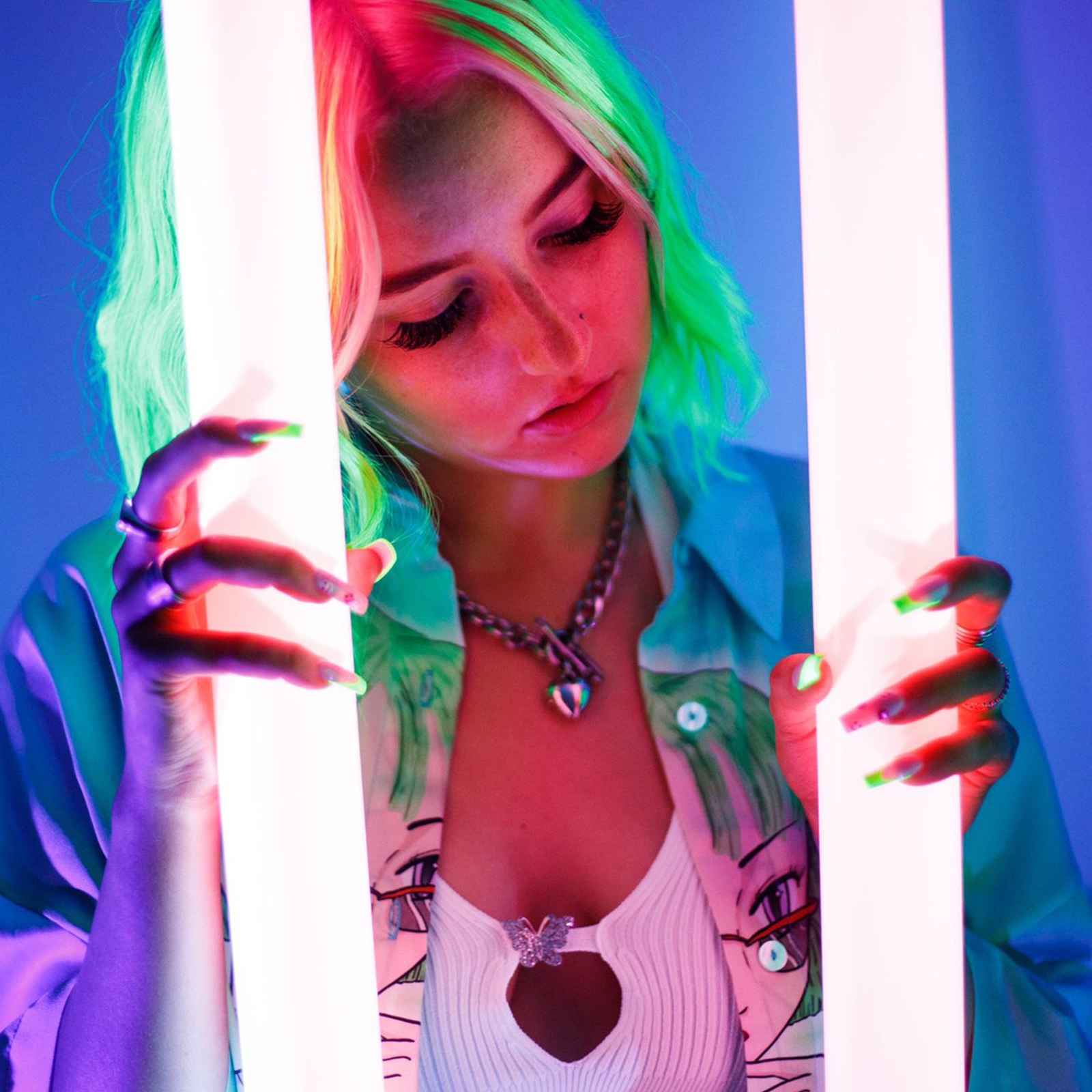 Sophie Doyle Ryder
Rising Irish Pop Star Sophie Doyle Ryder is a 19Y/O Singer-Songwriter from Malahide, Dublin. She has drawn comparisons to Rihanna, Ariana Grande and Anne Marie. She has been writing and singing since childhood. She released her debut single in September 2019 and since then she has 5 singles so far. Her latest single Hunni Hunni is her first song from her highly anticipated debut EP which comes out in 2022. Sophie's music has received over 26million Irish radio impressions, international airplay and placements in addition to outstanding Spotify editorial playlists. She has recently blew audiences away at her debut sold out gig and looks forward to playing more concerts in 2022. Sophie loves artists such as Remi Wolfe, Benee, Griff and Dua Lipa. The authenticity of these artists is what inspires Sophie's performance style and song-writing. She finds all aspects of music as a form of therapy. She is over the moon to be chosen by 2FM Rising.
Check out the 2FM Rising Playlist on Spotify
We need your consent to load this Spotify contentWe use Spotify to manage extra content that can set cookies on your device and collect data about your activity. Please review their details and accept them to load the content.Manage Preferences