During the first two weeks in January, the annual First Fortnight Mental Health Art & Culture Festival creates a space in which to challenge mental health stigma through the arts and the art of conversation.
Choreographer John Scott, founder and Artistic Director at Irish Modern Dance Theatre, introduces his work Cloud Study, which which features in this year's First Fortnight programme.
---
I thought of Cloud Study as a work which came from a feeling of unease that clouds are indicators of, or carriers of storms and seeing a cloud can mean storm is coming but that also cloud can be a peaceful beautiful thing that floats above us and watches everything and absorbs and moves.
Sometimes, as a child who longed to travel, I would look up the clouds and wish that I could be inside it moving freely anywhere in the planet and visit mysterious lands and meet strange and different people.
In 2003, I had the honour to perform in the chorus of legendary choreographer and composer Meredith Monk's seminal work Quarry in Spoleto festival, Charleston, USA. It was based on World War II; seen through the eyes of a young child and included a chorus of people passing through the actions, sweeping between scenes and many of the chorus carrying huge clouds on polls, which seem to pass over the landscape of a turbulent 1930s Europe on the brink of fascism.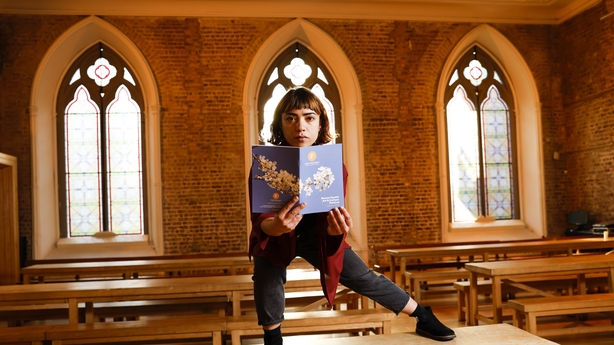 When I conceived of Cloud Study for Galway International Arts Festival, I very much wanted to put two extraordinary dancers together who are part of the Irish dance scene but not born here: Mufutau Yusuf, Irish Nigerian from Trim in County Meath and Salma Ataya, a Palestinian contemporary dancer based in Limerick. Both have amazing energy and imagination and both carry huge power when they dance and even in their simple onstage presence.
Another of my great influences Julian Beck, co-founder of the Living Theatre, wrote an essay in his manifesto/book The Life Of The Theatre about gathering clouds, referring to conditions in society for a revolution based on different forces.
I also thought of running sequences of the film Shooting Dogs about the massacre in Rwanda and the opening scene in The Silence Of The Lambs where we see Jodie Foster running through a forest and sense a tension. We made running the basis of all the movements in the dance. Sometimes the movements look like the dancer are running from someone or something and sometimes running to somewhere: there is a beautiful honesty in the dance vocabulary because they move as if to run rather than make pretty positions.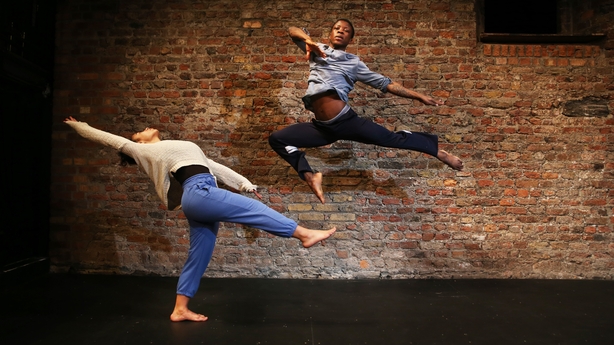 I discussed Cloud Study with Maria Fleming, CEO of First Fortnight, because its themes of being lost using clouds as a psychological anchor, and the sense of being on a journey and searching for a feeling of place and home presents a parallel with many of the concerns addressed by First Fortnight, the organization. Therefore, having Cloud Study be part of its annual Mental Health Art & Culture Festival through which it aims to challenge mental health stigma through the arts and the art of conversation, made perfect sense.
There is something about how dance doesn't require an explanation, how the body can say things about what's going on inside more effectively than words. The great 20th Century dance pioneer, Martha Graham, whose father was a psychiatrist, always said "The body does not lie". I like to think of Cloud Study as an example of the dancer's bodies telling an inner truth through the movement. First Fortnight Mental Health Art and Culture Festival gives us the opportunity to share this.
Cloud Study runs from 13 - 15 January 2021 at Smock Alley Theatre, Dublin, as part of this year's First Fortnight Mental Health Art and Culture Festival - find out more here.