The acclaimed documentary Nothing To Declare tells the story of two Irish boys who managed to sneak on a plane together and fly to New York - Garret Daly's film receives its Irish TV premiere on RTÉ One on Tuesday. August 2nd - watch it now, via RTÉ Player.
The film was inspired by the RTÉ Documentary On One audio documentary, Don't Go Far, a multi-award winning production which first aired in 2010 - listen to Don't Go Far here.
That audio documentary was prompted by the memories of one of its producers, Paul Russell, who explains how it all came about in the first place…
---
The story of the two boys who bunked on a Dart one day and ended up in Manhattan 48 hours later has always been there.
It was front page news for all to see back in August 1985. They were famous for a day. A TV company proposed making a special programme about their adventure. But nothing ever came of it. The story started to fade under the ever-gaining weight of news that made the headlines each day after, and the world kept turning.
But for very different reasons I always remembered the story Keith and Noel, and from time to time over the intervening years I'd wonder whatever ever happened to the boys who flew to America for free on an Air India jumbo jet. And while I didn't know Keith and Noel I did feel a connection to their story. That's because their story was handed down to me at my desk one morning in that summer of 1985.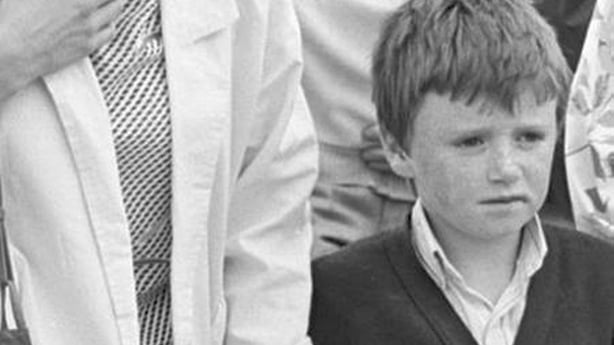 Well, it wasn't exactly my desk. It was the subs' desk, a long sturdy table in the smoky, open-plan offices of the Evening Herald newspaper in Dublin's city centre. On both sides of that desk sat a team of experienced sub-editors, skilled in the art of 'subbing' or fitting a story onto a page of a newspaper.
These guys were brilliant at their job, condensing a rambling narrative, typed up by a reporter or local stringer, in to a factual bullet with the best bits in the first two paragraphs. To top it off they'd deliver a razor-sharp headline in bigger print whose sole purpose was to attract your eyes to the smaller print of the story underneath.
I was the rookie, drafted in from feature-writing with the paper to fill in for holiday leave on the subs desk that summer. I was young. I was trained and eager. The world was full of possibilities. The only problem was, I was a terrible sub. It was like putting a penguin in a room full of flamingos. I sucked!
Here's what would happen, on a daily basis. The top end of the table was occupied by the Editor and Deputy Editor. They'd see the news stories coming in, prepare a rough design of the front page and the next three news pages, agree headline sizes and word count for the different stories, then they'd hand the stories down to the subs with instructions on heads and word count scrawled down the side. Don't forget, this was pre-computer, you re-wrote with a pencil. Word-count was in your head.
I wasn't bad at spelling. But the rest was a science I never quite understood. Every time I wrote a headline, it would never fit on the page. Ever! So each morning the story would be handed back down to me, down the long desk, from sub to sub, for all to see, that I was failing. And nobody said a word. In all my years as a journalist and a radio producer this daily, silent rebuttal was the worst thing that ever happened to me. And it happened every day.
As these things often happen, the story of Keith and Noel came out from under the dust of a quarter of a century of news one day, purely by chance.
It got so bad that I was relegated to the dregs. These were the single paragraph stories with the smallest headline size where you couldn't really do any damage, like "Bus Stolen" or "Ferry Cancelled". The world
was full of incredible stories that summer, like the growing Aids epidemic, Live Aid and the Air India jet explosion off the coast of Ireland. But all I was given were stories about stray animals and church fêtes.
Then one day I was handed a story, on a single page, with one short paragraph, in double-spacing, detailing the disappearance of two boys from Darndale in North Dublin.
Nothing about the report hinted at what was to come, what was actually unfolding on the other side of the Atlantic, as I subbed the story in the Evening Herald that day. I wrote "Boys Missing" at the top of the page and sent it back up the desk. The story ran as we broke for the weekend.
What happened next was the stuff of dreams.
A story ran in the weekend edition revealing Noel and Keith's "capture" by New York authorities just outside JFK on their way into the city. Details were a little rough-round-the-edges but the thrust of the opening paragraphs was that they had bunked all the way from Dublin to New York. They were now in safe hands and plans were being made for their return.
What balls! How on earth did they do that?! It was one of those stories that just jumped out of the page because, unlike most of the stories brought to you every day by newspapers all over the world, this one was a good news story with a happy ending.
By the time I was back on the desk on Monday morning, Keith and Noel were front page news, well out of the range of my single paragraph dregs and flying home into a flurry of cameras and reporters at Dublin Airport, even making it on to the fledgling radio news programme, Morning Ireland. Their transatlantic adventure resonated for a few days and then, Keith, Noel and their story began to slip out of people's minds.
But, as I say, their adventure stayed with me. From time to time I took it out as a good memory next to the echoes of a summer locked at a long desk doing something I knew I would never be good at, in the company of a group of men who were better than good.
I eventually discovered my own skills were in working behind-the-scenes, when I switched from print to radio production in the '90s and had the good fortune to work on The Gerry Ryan Show for a decade. This was something I was good at.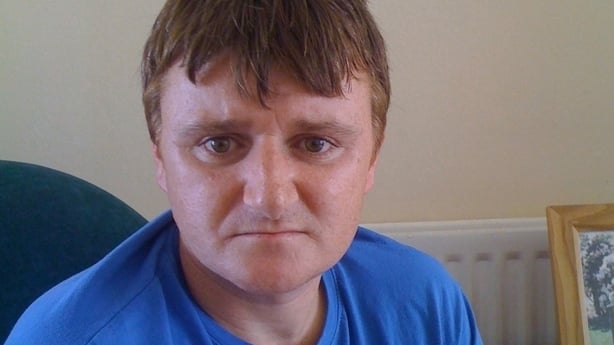 Then, as these things often happen, the story of Keith and Noel came out from under the dust of a quarter of a century of news one day, purely by chance. Radio 1 documentary-maker Ronan Kelly had been told his series, A Curious Ear was being extended and he was now on the hunt for fresh tales. Ronan and I had already made one short doc. together. So, when he told me of his need for new stories, I said, "I might have something for you."
The documentary took shape very quickly after that. The interview with Keith brought us both back to our respective summers of 1985. Although I'd often wondered about Ketih; I never thought I'd actually meet him. And Ronan's sound design brought the story back to life for a new audience fresh to the story.
A few weeks before its first broadcast in August 2010 I got a call from Billings, the unit that gathers information on each new programme.
"What's the name of the documentary?" came the question. I had no idea! Ronan and I had never discussed it and Ronan was away on holidays.
Then, out the title came, in the form of the last words 10-year old Keith's mother had said to him before he walked out the door of his house in Dublin, on the way to New York:
"Don't Go Far... Your dinner's nearly ready".
Listen to more from Documentary On One here.