I've always disliked the term R.I.P. Mainly because, well, I don't necessarily want to 'rest in peace'. But if anybody is undeserving of a ubiquitous tag that will be pinned to us all one day, it's author Anne Rice.
She has moved on from this life after eighty years, leaving behind a wealth of novels, many on one subject: how to survive immortality. At least, that was the theme I latched unto years ago as a deeply depressed twenty-something living frugally in Buenos Aires. I had abandoned Ireland for someone who I regarded as the love of my life. What life? In the naivety of my early twenties, the joy I felt in loving this woman was all I needed until the end of time. But that end was closer than I imagined. My world quickly turned dark.
We need your consent to load this YouTube contentWe use YouTube to manage extra content that can set cookies on your device and collect data about your activity. Please review their details and accept them to load the content.Manage Preferences
Watch the trailer for Interview With The Vampire (1994)
I haunted the second-hand book sellers of Rivadavia Park, in the Cabillito neighborhood, for any books in English I could find. There was a ton of Tom Clancy. I mentally joined the military for a time and buried myself in a few of them. But that denial didn't last, and I dishonorably discharged myself after completing three tours.
Then, out of the dark came Anne Rice.
I was very familiar with her book Interview With The Vampire from my time as manager of Forbidden Planet comic shop back in Dublin. But had never got around to reading it. Now I couldn't put it down, and even fell asleep some nights entombed in my sleeping bag, still clutching the paperback. As I closed in upon the end, I rushed out and paid top dollar for new copies of the rest of the Lestat trilogy, only to discover she'd written a fourth, with a fifth pending! (The joy of ignorance in those pre-internet days.)
Earlier tonight, my mother, Anne Rice, passed away due to complications resulting from a stroke. She left us almost nineteen years to the day my father, her husband Stan, died. Below is a statement I posted to her Facebook page moments ago. pic.twitter.com/g2VAK2XZjc

— Christopher Rice (@chrisricewriter) December 12, 2021
What did I find in The Vampire Lestat, Queen Of The Damned and Tale Of The Body Thief? Escape? Perhaps. I was truly lost in books for the first time in my life. An intermittent sensation for me, previously reserved for cinema. In her novels, I discovered that life is a long game - in her writing, centuries. And love…richer than this young fella's heart could imagine. The love between her characters transcended sex and the sexes. I longed for the intimacy enjoyed by Lestat and Louis, whose connection did the impossible in my eyes, made my own heartache seem trivial. There was far more to love than I'd dreamt, let alone experienced, in my own life thus far.
And, of course, there is her secret to immortality: reinvention. In my own life's continuity, I regard myself having left for South America a boy and returned to Ireland a man - of some sort, at least. I was back in Dublin just as, what I regard as her masterpiece, Memnoch The Devil, landed in paperback. Pulling back the curtains on the legends of Christianity, this fascinating 'behind-the-scenes' look at heaven, hell and the New Testament offered a portent for Anne's subsequent reembracing of her childhood Christian faith.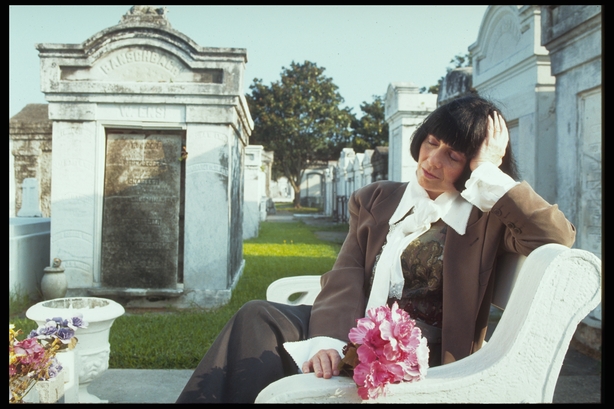 Having struggled with - and eventually abandoning - my own Catholicism not long before I left Ireland, Anne Rice's rediscovery was, in this reader's eyes, quiet a twist in her tale. She abandoned Lestat and his family, writing instead a trilogy about the life of Christ and several angel-based detective novels. That was until one day, a decade ago, she announced: "In the name of Christ, I refuse to be anti-gay. I refuse to be anti-feminist. I refuse to be anti-artificial birth control. I refuse to be anti-Democrat. I refuse to be anti-secular humanism. I refuse to be anti-science. I refuse to be anti-life. In the name of Christ, I quit Christianity and being Christian. Amen."
Then, while in the throes of what I once regarded as the biggest regret of my personal life, which I later realised was the best thing I ever did, Lestat was back! Just in time for my own reinvention. Her new books became if not the soundtrack to my tumultuous 2010s, then the storytrack, via the now Prince Lestat's reawakening into the mortal world. Her second to last book, Prince Lestat In The Realms Of Atlantis, did not sound promising. But it was wonderfully fantastic, and I didn't want it to end. I started it on the Kindle but switched to the paperback, as I missed the scent of the paper, the scent of the past, of Argentina, of my youth.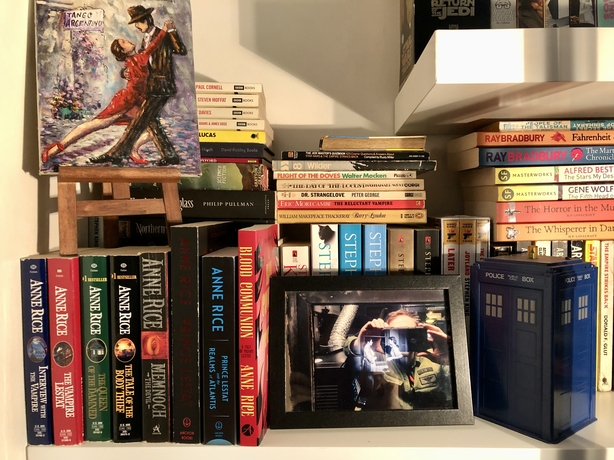 Blood Communion sits on my shelf, waiting to be read. I had been savoring the anticipation of consuming Anne Rice's final novel. Now I'm not so sure I want to read it at all. There should be no last chapter in the life of the Prince Lestat. No rest in peace for the blessed queen of the dammed.