The playwright Brian Friel stands among the giants of Irish literature, alongside writing greats such as Heaney, Beckett and Yeats.
Faith Healer, Philadelphia Here I Come and Translations took Irish theatre in completely new directions, while Dancing at Lughnasa brought it to totally different audiences.
Yet an unwillingness to talk to the press and a withdrawal from public life in the mid 80's mean that many have not understood how influential he was and remains.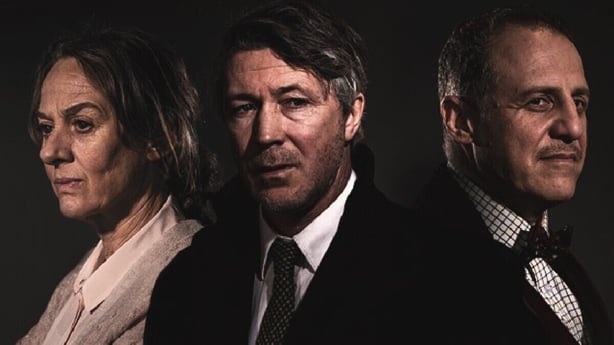 When he died in October 2015, he left behind 24 published plays, two short story collections and adaptations of work by Ibsen, Chekov and Turgenev. He was even dubbed "the Irish Chekhov".
Seven years after his death, a new documentary portrait, Brian Friel: Shyman and Showman, has gained unprecedented access to his widow Anne and their family home, alongside a stream of stars and colleagues such as Sinéad Cusack, Stephen Rea, Siobhán McSweeney and Liam Neeson, all of whom readily attest to his genius.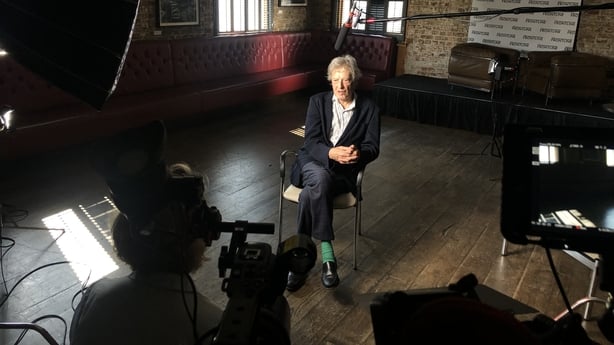 This film sets out to show, through family, friends, actors, directors, as well as via his own handwritten and typed letters, personal archive, and readings from some of his plays, how Brian Friel re-defined Irish theatre in the second half of the 20th century.
"Brian completely reinvented what theatre could be"

-Actress Sinéad Cusack
In her first on screen interview, Brian Friel's widow Anne allows cameras into their Donegal home, into Brian's writing room and study, surrounded by photos of Friel with Meryl Streep, the Kennedys, playwright Tom Stoppard and Friel's Tony award for his huge Broadway success, Dancing at Lughnasa.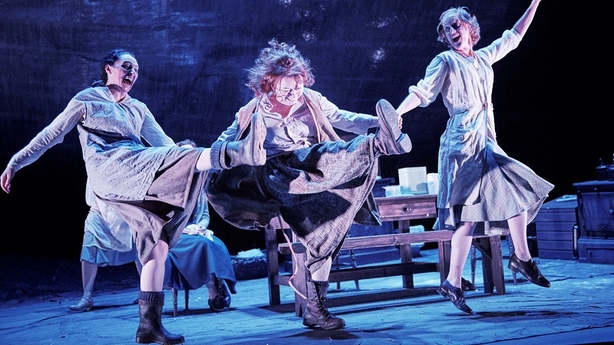 With wit, humour and deep emotion she shares stories of her late husband, how they first met, how he was "a man about town", how they sold everything to move to the US so he could learn the craft of playwriting and how he kept going when play after play was rejected.
"What a statement it was with this extraordinary play..."

Liam Neeson on 'Translations'
Artistic Director of the Abbey Theatre, Caitríona McLaughlin, directs extracts from Friel plays while Irish and British actors who appeared in them, like Stephen Rea, Siobhán McSweeney, Indira Varma and Niamh Cusack, read from classics like Freedom of the City, Faith Healer and Dancing at Lughnasa.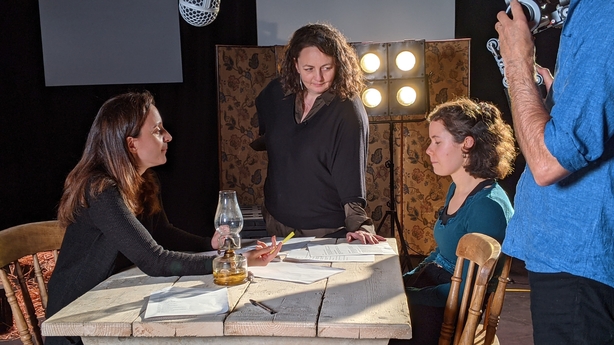 Friel's life spanned some of the most momentous political, social and cultural shifts in recent Irish and in particular, Northern Irish history. In his plays he explored his era's concerns around cultural identity, social change and political turmoil, the importance of language and the significance of history. Those ideas still resonate today. As Great Britain, Northern Ireland and Ireland grapple with the meaning of identity, nationalism and shifting political boundaries in a post-Brexit world, Brian Friel's work has never been more relevant.
Brian Friel: Shyman and Showman, Thursday 6th January, 10.15pm - catch up after broadcast via RTÉ Player.