Producer/Director Ruán Magan introduces his new RTÉ documentary Steps of Freedom – The Story of Irish Dance, a sweeping documentary series which tells the story of how Irish Dance evolved from a peasant dance to become a global phenomenon... Watch Steps Of Freedom here, via RTÉ Player.
The story of how Irish dance evolved from a traditional dance to become a major entertainment phenomenon enjoyed by millions is an extraordinary one.
We need your consent to load this rte-player contentWe use rte-player to manage extra content that can set cookies on your device and collect data about your activity. Please review their details and accept them to load the content.Manage Preferences
Listen: Ruán Magan talks Steps of Freedom on RTE Arena
Long ago, Irish dance was something that took place in people's homes and small cabins, often to mark significant personal moments, weddings, baptisms, funerals or just to have a bit of craic. Today, with shows like Riverdance and Feet of Flames, Irish dance has reached audiences of over a billion and is taught in over 50 countries around the world.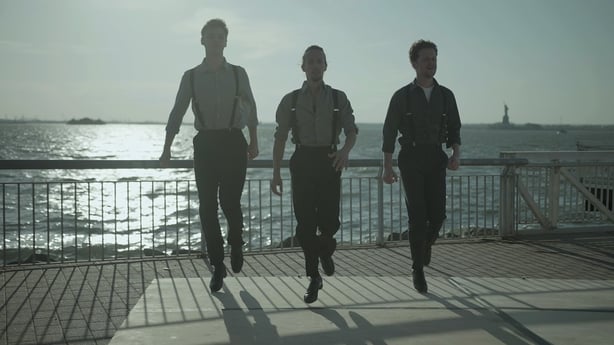 About seven years ago, I was struck by a question: what is it about the way the Irish dance that enabled the form to join ballet, tango and ballroom, dance forms known throughout the world? Few who saw it will forget the moment Michael Flatley charged across the Eurovision Song Contest stage to perform Riverdance in 1994.
It was impossible to be unmoved by Flatley and Jean Butler, the award-winning dancers who accompanied them and Bill Whelan's music. But could there be, I wondered some other intrinsic elements embedded in the their dance that was stirring people's souls?
We need your consent to load this YouTube contentWe use YouTube to manage extra content that can set cookies on your device and collect data about your activity. Please review their details and accept them to load the content.Manage Preferences
This is the question that propels Steps of Freedom, a quest to tell the story of how Irish dance evolved from ancient times to the present. After years of research, the resulting narrative is far more remarkable than we could have imagined.
One thing that became clear is that there is no such thing as pure Irish dance. As dance historian, Leni Sloan says in the film, "All art is assimilation, all culture is assimilation, all dance is assimilation." Dancing is an expression of the human soul. We do it to free ourselves from drudgery, to escape the norm or to celebrate significant moments.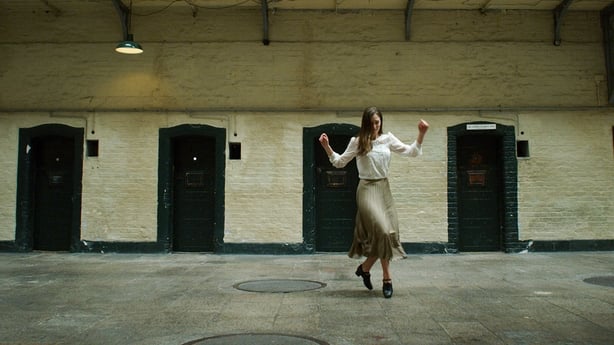 Many such moments in our history involved encounters with other sea faring people in France, Spain and northern Africa and our near neighbours in England and Scotland. Irish dance shares aspects of the dances found in those cultures. It is a hybrid form, but as dance historian John Cullinane notes our percussive style "has the fastest footwork of all the dances in the world".
One fascinating aspect of the story reveals how through the interactions between Irish indentured servants and later Irish immigrants who lived and worked alongside people of African origin on slave plantations and infrastructure projects in the US a new dance form evolved that we know today as Tap.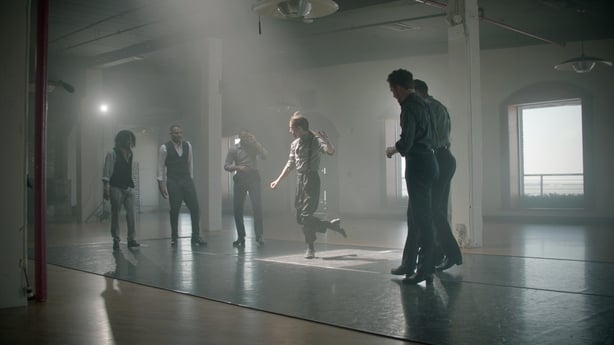 It is intriguing that Flatley was an award-winning tap dancer before he become an Irish dance star. He and Jean Butler are also the inheritors of the Broadway tradition established by Irish Americans like George Cohan, Gene Kelly and James Cagney. But one of the extraordinary things we unearthed is that Flatley and Butler also share a dance lineage that can be traced back through successive dance masters in Ireland all the way back to the 1700s. We also discovered that many aspects of the how Irish dance developed through time were direct results of the Irish experience under British rule. Irish dance was in some sense a 'dance of resistance'. It may be among the reasons it connects with people all over the world to this day.
The story of Steps of Freedom is told through a series of beautiful, specially created, original dance scenes, each designed to stir the heart and soul and produced by an extraordinary team of dancers, musicians, and creators. Hundreds of wonderful people collaborated in the making and despite the restrictions of our times, their dedication has achieved a gorgeously spectacular result.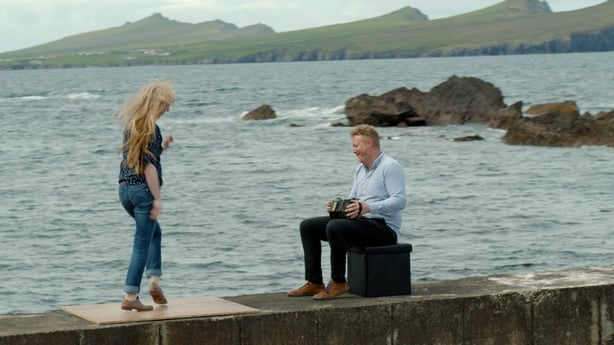 Steps of Freedom is no normal documentary: it is a social history of Ireland told through dance; it is a revelatory experience that reveals ephemeral aspects of the Irish character; and it is an entertainment show featuring stunning performances by some of the very best dancers of the day.
As Morgan Bullock put it: "Dance won't be captured. It flies free." Enjoy yourselves!
Steps of Freedom, RTÉ One, Thursday 16th December at 10.15 pm - catch up after broadcast via RTÉ Player