In 100 Buildings of 20th Century Ireland, architectural historian Emma Gilleece explores Irish architecture of note. This week:
Believe it or not, Dublin has Europe's first post-war office building. Remember this the next time you are waiting for your bus or the Luas at the capital's central bus station, Busáras. Áras Mhic Dhiarmada, to give its full name, holding its own across from Gandon's Custom House, also includes the headquarters of the Department of Social Protection.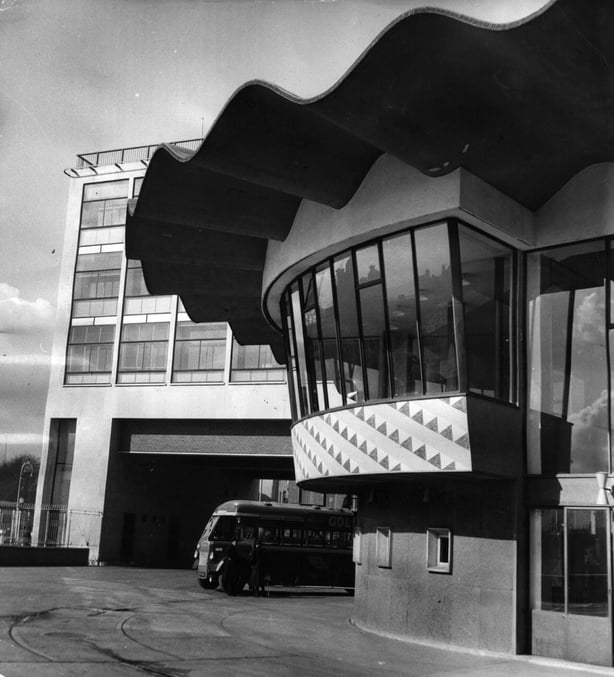 The need for a central bus station was identified in 1937. Seven years later, architect Michael Scott (1905 – 1989) and his team of young architects and designers won this prestigious commission. Scott had an impressive career, coming straight out of the traps with the task of designing the Irish pavilion for the New York World's Fair of 1939, thanks to the recommendation of Vincent Kelly, before he completed his final examinations as an architecture student.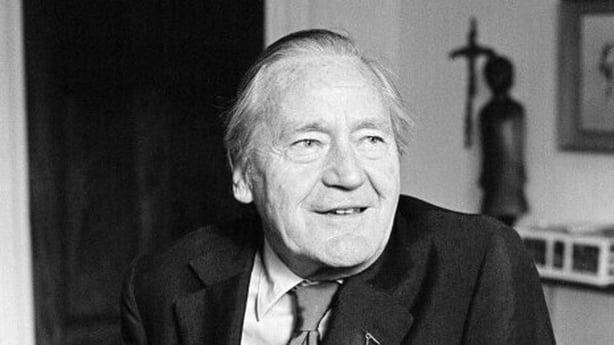 Here, politics played as big a role as design as it was the first appearance of Ireland as an independent country at an international trade fair and the Government of the day were determined that the building would have a modern, yet recognisable Irish character.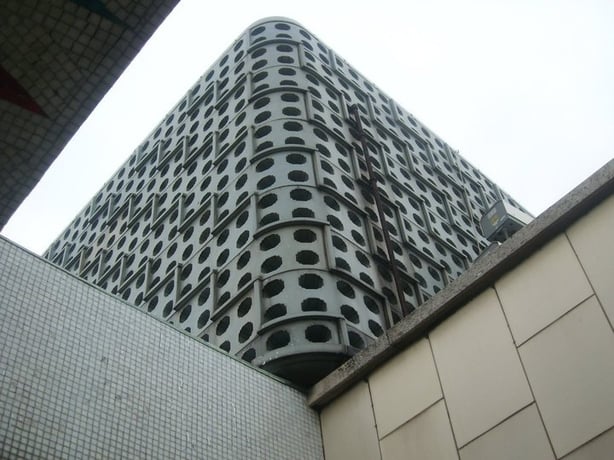 On the back of this success, Scott founded Michael Scott Architects in 1938. That same year, he also designed his distinctive home, Geragh House, at Sandycove which is a familiar sight for swimmers at the Forty Foot. Nearby, at Sandycove East Lane, he later designed two homes for his sisters in the International Modern Style. Scott would become a consultant to CIÉ from 1946 also designing the CIÉ Chassis Production Factory (1948 – 50) on Jamestown Road, Inchicore.
Michael Scott might have been awarded the job, however it was Wilfred Cantwell and Kevin Fox were responsible for the design, along with Patrick Scott, Kevin Roche and Robin Walker. Walker would later become Scott's partner along with Ronnie Tallon forming Scott Tallon Walker Architects in 1975.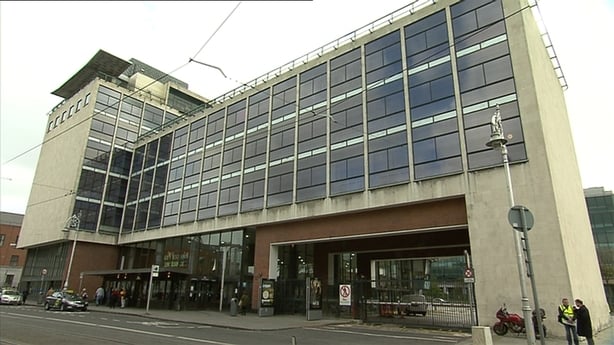 There were teething issues for Busáras, with financial losses forcing construction to cease in 1947 and tools not being picked up again until 1951. Finally, on 19 October 1953, the new bus terminus was officially opened. This impressive building is constructed of reinforced concrete with Portland stone cladding (the stone used in much of the Custom House façade) and high-quality materials to give it added texture such as brass, Danish bronze and copper.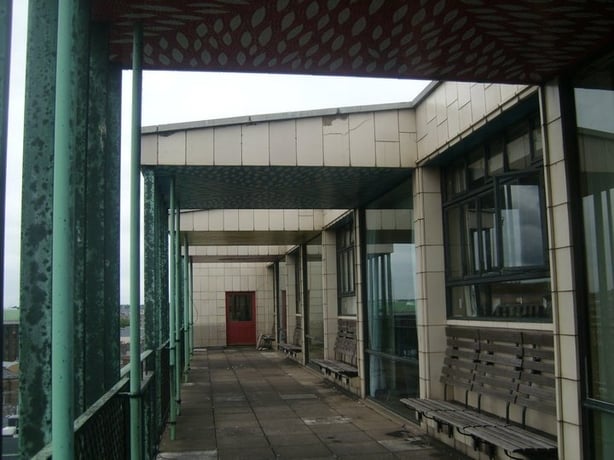 Inside, we find Irish oak flooring and terrazzo stairways. Its arrangement of various volumes begins at ground levels with an L-shaped plan with two rectilinear blocks of differing heights sitting at right angles connected by aa circular hall at the ground floor. This complex design required the engineering expertise of Ove Arup to oversee some of the elements such as the reinforced concrete flat roof and the delightfully wavy concrete canopy which overhands the concourse. It is such a beautiful undulating movement to see as a passenger in a car taking that bend onto Amiens Street.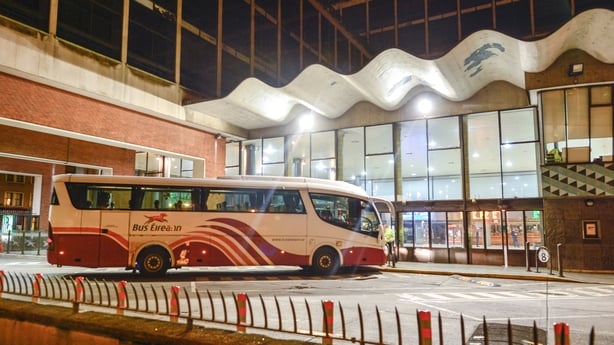 Busáras is a multi-functional building, containing also offices, a restaurant, and a cinema. The bright and colourful top floor restaurant was originally meant to be public, doubling as a nightclub at evenings. The Eblana Theatre in the basement of the building, originally intended as a newsreel venue to occupy travellers, was used as a theatre from 1959 to 1995.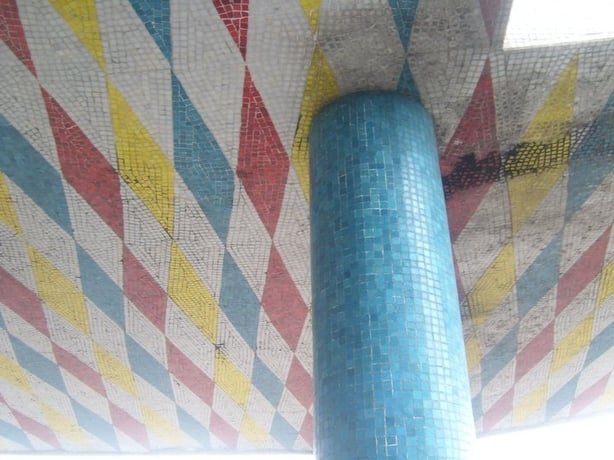 Not only is it a functional building, but it was the first public modern building that attempted to integrate art and architecture, as seen in the exquisite mosaics by Patrick Scott along the pavilioned top storey.
During the week that Preston Bus Station in northern England was awarded the 2021 World Monument Fund/Knoll Modernism Prize, let us all take a moment to appreciate an extraordinary building provided, first and foremost, for the everyday experience of taking the bus.