Documentary On One: Were he alive, Jeff Buckley would have celebrated his 55th birthday last Wednesday (17 November). Documentary-maker Steve Cummins tells the story of Jeff's connections with Ireland, unearthing a never-before-heard recording of Jeff's first-ever Irish performance at the 1992 Trinity Ball in Dublin. Listen to Sin-é: Jeff Buckley's Irish Odyssey in full above, and Steve introduces the documentary below...
---
When I first heard Jeff Buckley's music, in 1996, 25 years ago, it was like little that I'd heard before. His debut album, Grace, had been released two years earlier and stood apart from other releases of that era. Here was guitar-driven music that seemed otherworldly and of the moment. It was complex, melodic and deeply spiritual in its references and its tone. All of this was tied together by a voice that tugged on rock, soul, gospel and jazz. Hallelujah, Grace's centrepiece, sounded like a hymn and packed an immense emotional punch. Almost immediately, I was transfixed.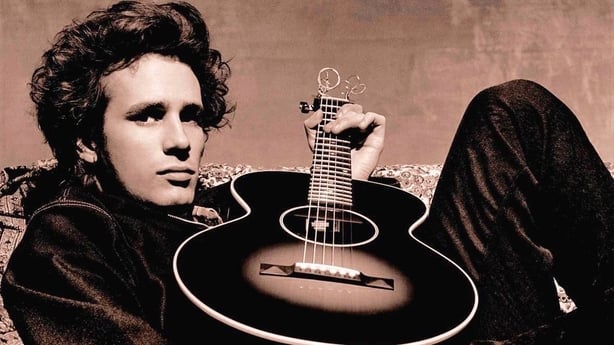 At the time, there wasn't much to feed this fascination. These were pre-internet days and Buckley wasn't a big star. There wasn't a ream of interviews to read or other fans to communicate with. There was no access to video footage or much other audio content to listen to. You couldn't simply type his name into a computer and be inundated with suggestions. Any information about him that I did glean was piecemeal, but in its strange way, this helped to hold my interest.
Gradually, I began to learn of an Irish side to his story. The first clue was in the title of his first release for Sony Columbia, the Live at Sin-é EP. Along with his surname, it was suggestive of Irish connections. What was Sin-é? Why was Jeff Buckley there? Did he have Irish roots? These were questions that I ran over in my head, and ones that were not immediately answerable. And then, in May 1997, not long after I first heard his ethereal music, Jeff Buckley was dead, aged just 30.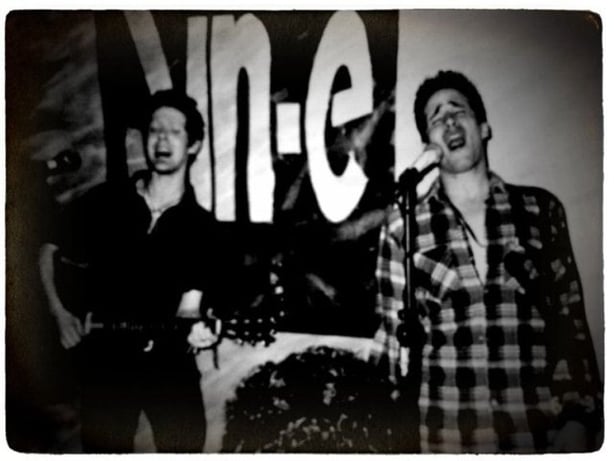 His passing spiked a surge of interest in the little work that he had completed while alive. It led to a posthumous re-examination of his music by the media and in turn more information about him came out, some of which was Irish-related. Over the years, I would learn a new piece of the puzzle about these Irish connections and friendships. To me, each rumour or piece of information I gleaned was equally fascinating – he was a friend of Glen Hansard's, then a local music hero with The Frames; he had been discovered in an Irish café in New York; singer-songwriter Mark Geary had performed with him; he had bizarrely worked with The Commitments; somehow ended up on the bill for the Trinity Ball before he was known to anyone and had been in Dublin on the day his now seminal, and hugely influential record, Grace, was released across the world.
Some of these elements seemed coincidental when looked at apart, but pulled together I began to see the opportunity to tell Jeff Buckley's story from an Irish perspective for the first time. Mostly, I was curious to learn more, not just about these Irish connections, but also about the Sin-é café, where Jeff was discovered and which surfaced at a time in New York when the Irish contribution to popular culture was at a highpoint.
We need your consent to load this YouTube contentWe use YouTube to manage extra content that can set cookies on your device and collect data about your activity. Please review their details and accept them to load the content.Manage Preferences
In setting out to make this documentary, there were challenges. Buckley's tragic death, though almost 25 years ago, was still raw in the memory of some who did not want to speak on record. Others were difficult to locate, and most, thankfully, were happy to talk and giving of their time. Those who did not want to feature did instead speak with me at length off the record and provided crucial information to help ensure the accuracy of the story.
This was, of course, of the utmost importance. In delving into an event more than two decades ago, some recollections would, understandably, prove hazy. Often dates, times, places and sequences of events could differ from one person to the next. To ensure my judgement was sound and my knowledge strong, the secondary research that I carried out was extensive. I consumed everything there was about Jeff Buckley – from biographies to other works and archive audio. This in itself threw up some conflicting accounts of his story and reinforced my belief that – in the absence of Buckley himself – I needed to get as close to the story as possible. I made arrangements to go to New York.
Sin–é café had been located in New York's East Village – at 122 St Mark's Place – up until its closure in 1996. It is central part to any account of Jeff Buckley's story, especially one wishing to examine how his artistic talent flourished. It was at Sin-é where Jeff felt most at ease and honed his craft. It was here where he found his voice and got discovered. The café itself was a product of its time – ran by two outward looking Irish emigrants, Karl Geary and Shane Doyle.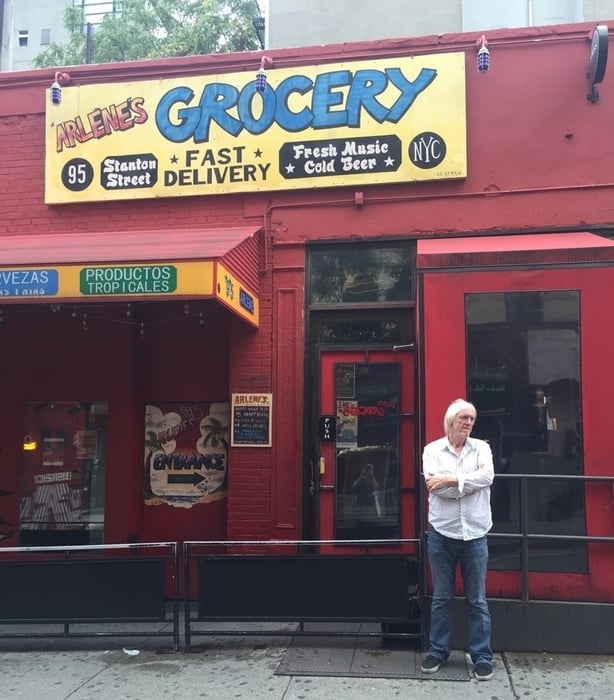 It blossomed without even trying. People just came to Sin-é and made their own fun. It helped that it was established at a time when Irish arts were thriving in the US. Gabriel Byrne, U2, Sinead O'Connor, Jim Sheridan and Neil Jordan were all making their name in the States, while a new breed of emigrants were leaving Ireland for New York. This new wave didn't want to hide out in the traditional Irish suburbs the city. They weren't bound for the building sites or the ex-pat GAA clubs, but rather wanted to be at the centre of everything in Manhattan. For many, Sin-é was their focal point – and this tiny café hosted some special night over its seven years in business.
It is now an Israeli deli called the Holyland and little prepares you for just how small a space it was. This cafe that hosted Bono, The Edge, Hothouse Flowers, Sinead O'Connor, Shane MacGowan, Glen Hansard, Iggy Pop, Paul Simon, Jeff Buckley and many more, was impossibly small. A crowd of 30 people would see it packed.
As part of the documentary I spoke with Sin-é co-owner Shane Doyle, regular performers Mark Geary, Tom Clark and Katell Keineg and regular visitor Glen Hansard. It was Glen, I believe, that most likely brought Jeff to Sin-é for the first time, although some accounts dispute this.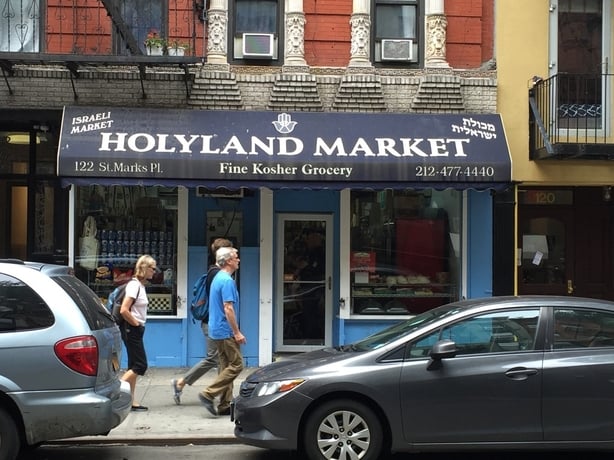 One certainty is that Jeff's first performance outside the US was at the 1992 Trinity Ball and this story has largely been told for the first time in the documentary. For me it's the most fascinating of all Jeff's Irish stories as his appearance at the Ball came at a stage in his career when he was a complete unknown and had only just begun performing solo. The oblivious Irish audience that night were among some of the first people he performed solo in front of, and certainly the biggest audience he had played to at that stage in his career.
It is, perhaps, the key discovery in the documentary and answered a question that had evaded me for the best part of a decade – who brought Jeff to Dublin for the Trinity Ball? Through answering this, I also unearthed footage of Jeff Buckley's first ever performance in Ireland. Some of this footage features in the documentary and will be heard by fans and the curious alike for the very first time.
As for Jeff Buckley, the Jeff I found in the stories of those close to him was of a thoroughly decent guy. Warm, funny, present, full of energy and generosity was the overriding picture painted by all. He was obsessed by music and worked particularly hard at his talent. Whatever came naturally to him, he built upon. For all his vocal talent, his work ethic was as impressive.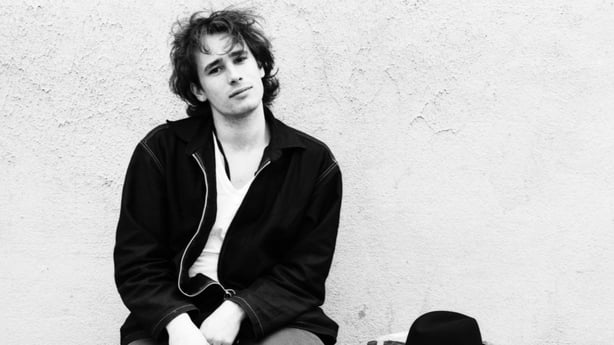 In setting out to make this documentary, it was always at the forefront of my mind that I was not making a music documentary. Rather, I hoped to tell a story of the Irish people that Jeff Buckley gravitated towards and of their impact on him, little or otherwise. My hope is that this story will open up Jeff Buckley to those who have never heard of him, as well as being of some entertainment to those who know just how great a loss his talent was.
Listen to more from the Documentary On One archives here. You can read more by Steve Cummins here.