John Scott's irish modern dance theatre (imdt) have just marked thirty years since their very first stage performance in September 1991 - this milestone coincides with the company's new production, Evolutions, a dance show based on the idea that no member of the same species is alike.
Below, John talks the evolution of irish modern dance theatre with acclaimed dancer and choreographer Ashley Chen, a long-standing performer with his company...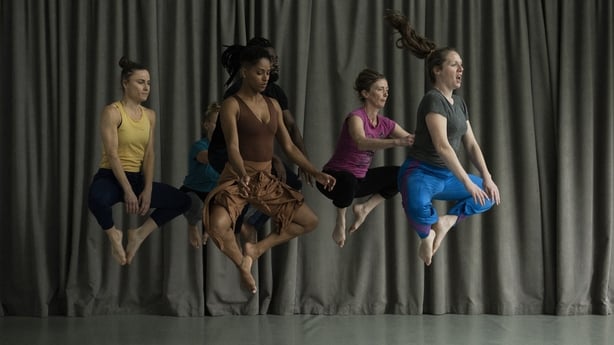 John Scott: I first met Ashley Chen in 2002 in the Abbey Theatre when he was dancing for Merce Cunningham in the first Dublin Dance Festival. In 2004, Ashley and his wife Cheryl Therrien moved from New York to France and they came to work with Irish Modern Dance Theatre in 2004.
I was both excited and slightly scared to work with two such amazing dancers and their wealth of experience and knowledge from working so closely with one of the world's leading choreographers. Merce Cunningham was one of the masters of space, structure and movement. Cheryl and Ashley were generous in their dancing and brought an excitement and inspiration to my choreography and the other dancers in the company. Ashley and Cheryl came to Irish Modern Dance Theatre (IMDT) at the same time I began working with refugees and asylum seekers from Spirasi, the Centre for Care for Survivors of Torture.
My company expanded to include many virtuoso dancers from Philip Connaughton, Justine Doswell, Rebecca Reilly, Joanna Banks to Ashley and Cheryl from Merce Cunningham and then the other haunting presences of the dancers who had survived torture. It was both an inspiration and challenge to integrate so many different body types, generations, cultural backgrounds and technical styles into an ensemble. Ashley came to us following dancing at the Barbican, London and Brooklyn Academy of Music, New York.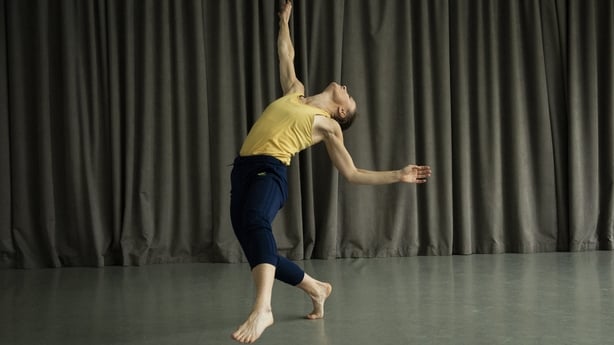 Ashley Chen: My first time dancing in Ireland was with Merce Cunningham Dance Company at the Abbey Theatre at the first Dublin Dance Festival. John Scott was a friend of the company and knew all the dancers. In 2004, my wife Cheryl Therrien and I moved to France and began to work with IMDT. We were involved in the creation of over 12 works and toured in the US, Turkey, France, Germany, Brazil and Palestine.
JS: Ashley and I have been working together since 2004 when he moved to New York and, working with Merce Cunningham, to Europe. Ashley's dancing, a combination of strength, fearlessness and honesty, brought a new voice and texture into my work. Since he came into the process we have had many exciting adventures.
AC: For me, as a dancer, it was interesting to start working with John in 2004, having worked with Merce Cunningham and Lyon Opera Ballet in works by Trisha Brown, William Forsythe and many important choreographers, where the work was very fixed.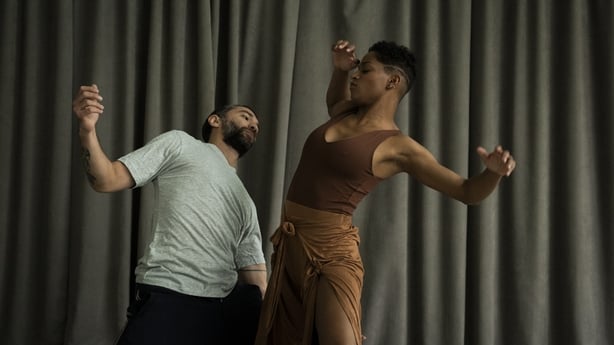 John's process inspired me and gave me awareness of the importance of any movement, whether it was something athletic or pedestrian – a way of being engaged fully in the process. It also helped me to create rhythm, from something 'dancey' to something 'non-dancey' and put everything on the same level. John's generosity and caring attitude allows us as artists to develop our own way of performing.
It is interesting how John manages to create a community of individuals: different types of bodies, techniques and ages, that makes the work really special. He values difference, individuality, communities. These are key aspects of evolution. I am now using this system in my own work. My experience with John has allowed me to be myself onstage.
Evolutions by irish modern dance theatre premieres at Project Arts Centre for four nights only from October 27th – 30th - find out more here.
Pics: Luca Truffarelli