Adapted from Luke Cassidy's debut novel of the same name, the Iron Annie Cabaret is an interdisciplinary stage show fusing music, theatre and literature, currently on tour nationwide. The show tells the story of Aoife, a force of a woman from Dundalk, and her obsessive love for the charismatic Annie...
Below, Luke talks about translating his novel to the stage...
---
I started writing Iron Annie in April 2018, and when it came to me it was like a flash. Breathlessly, I found myself gathering together the threads of a story that Aoife, the protagonist and first-person narrator, was weaving for me. The book tells the story of Aoife's obsessive love affair with Annie, primarily set in a fictive underworld in Dundalk. It's a world of flawed characters, drug deals and unreliable narrators - with a depth of human connection in all its rawness, ugliness, and beauty.
As is probably often the case, It wasn't until I finished the book that I realised what had inspired me to write it.
We need your consent to load this Vimeo contentWe use Vimeo to manage extra content that can set cookies on your device and collect data about your activity. Please review their details and accept them to load the content.Manage Preferences
To talk about the vibrancy of arts scene in small towns is, I think, to risk eye-rolls and clichés of local colour. Which is fair enough, as well, because an awful lot of the time that's all it is - talk. But it was the arts scene, and the music scene in particular, in Dundalk that inspired me in writing Iron Annie. No, not the drugs, the sex, or the extreme violence; that all came from me I suppose. But the sense of camaraderie, the do-it-yourself mentality, the willingness to take risks and try new things.
Before that, I had myself been living in Paris where I did a PhD at the Sorbonne in cultural anthropology. So far so incongruent. But if I were to compare Paris to Dundalk (lol), it might surprise the reader to know that returning to my home town was like a breath of fresh air to me. Which is pretty much the opposite of the traditional narrative of Irish person leaves small town Ireland finds liberty and fulfilment abroad. A sign of the times, maybe.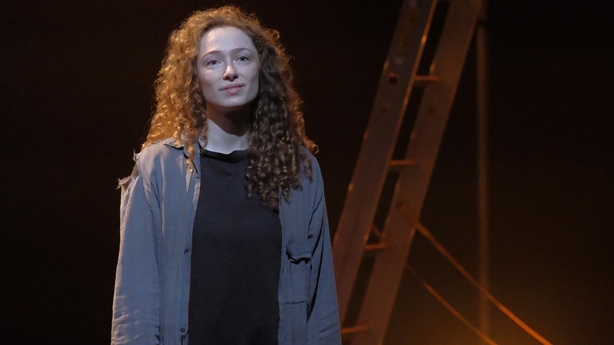 When I learned that Iron Annie was going to be published by Bloomsbury Books, I started to plan a kind of celebration that would include this scene and the people who had inspired me - again in terms of feeling if not in the substance of the book. At first, I was thinking a one-off celebration. But over lockdown, that celebration has morphed in the Iron Annie Cabaret, a lively piece of theatre which I adapted from the book, a one-woman show starring Eleanor McLoughlin as Aoife, and featuring ten songs composed by two bands with strong Dundalk roots, False Slag and The Dandelion Few.
The challenge in adapting the story from a book to a stage show was primarily in how to tell a meaningful story taken from the book without it feeling partial. The book, with its road trip to offload ten kilos of cocaine, and regular trips down memory lane, is not at first glance the best suited for adaptation to the stage. So I honed in on the story of Aoife falling for Annie, focusing on the intensity of that fatal connection. I briefed the bands to draw on the spirit and atmosphere of the work, and I've been simply blown away by the result. It's literally like watching my book come to life on stage in front of me.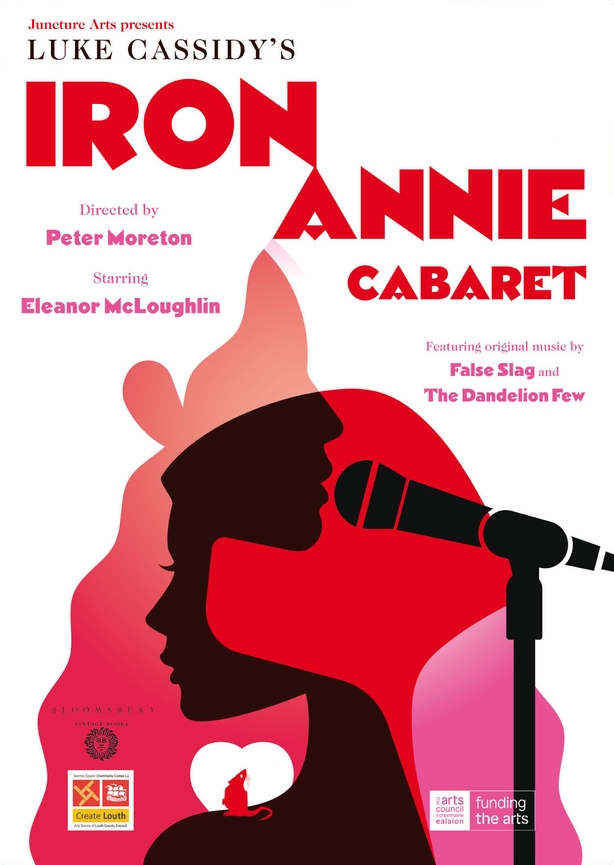 We premiered the show at An Táin Arts Centre in Dundalk—where else? Over October and November, we're touring venues in every province of Ireland, with shows in the bigger cities (Dublin, Belfast & Cork) planned for March of 2022, due to the difficulties of programming during COVID.
With the support of my publishers, there is talk of bringing it further afield than that, and I'm just excited as hell that so many people are going to get the chance to see it.
The Iron Annie Cabaret is currently on tour - find a date near you here.
Pics: Will Alder