This October Bank Holiday Monday on RTÉ Radio 1, Mick Flannery and Susan O'Neill are joining forces with the RTÉ Concert Orchestra and conductor Cormac McCarthy - listen to RTÉ Concert Orchestra Presents In the Game above.
John Creedon presents a very special hour featuring gorgeous new orchestral arrangements of their acclaimed album In the Game.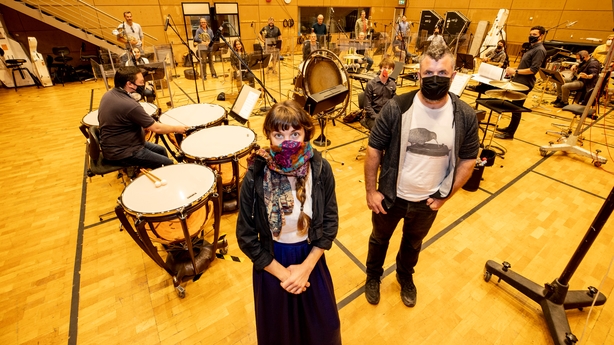 In a first for Mick Flannery, he and Irish newcomer, songwriter, and multi-instrumentalist Susan O'Neill have come together on a collaboration album: In the Game is a themed collection of songs about a couple's coming together and falling apart, a journey familiar to most.
The highs and lows of the game of love, that raw space that the human condition can leave one most vulnerable. This record is as nostalgic as it is a fresh wound, it's so familiar yet a stranger. 13 songs in a timeless capsule, the songs on In the Game will resonate for a long time after.