Director Alex Verner introduces his new documentary, Jack Yeats, The Man Who Painted Ireland, narrated by Pierce Brosnan, which receives its TV premiere on RTÉ One on Thursday 21st October - watch it here, via RTÉ Player.
---
As a Sligo-born director and filmmaker, and having started my career in the wilds of south central Africa and then moving from there to England - there came a point where I needed to connect with Ireland again, creatively and emotionally. That is why, upon hearing about the spectacular collection of Jack Yeats' work that were scheduled for auction (The Ernie O'Malley Collection), I knew Averner Films had to follow this story.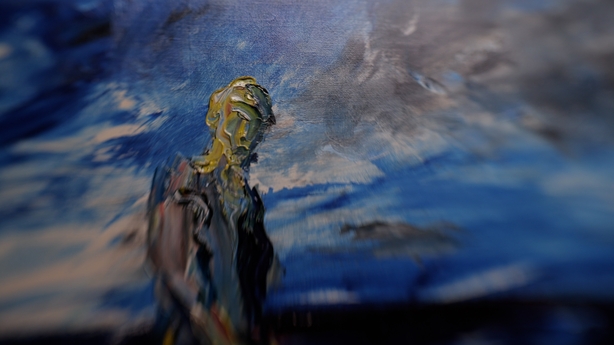 This was early 2019, and had my brother and I known it would take nearly three years of our time and attention - with a serious global pandemic as an added dimension to deal with too, we may not have had the stomach to take on an 'arts' genre project in a period of near-devastating global instability. However, the mandatory time spent in our homes, the lockdowns we experienced, became on opportunity to think deeper about the philosophical nature of Jack's story - rather than the purely historical one.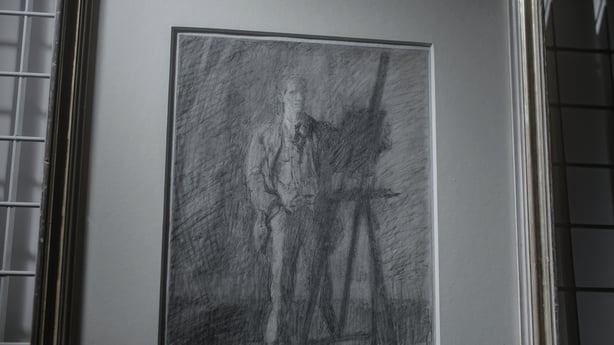 After securing exclusive access to the auction through Whytes of Dublin, and Cormac O'Malley allowing us hear his deeply personal connection to the paintings and reasons for selling them - it wasn't until hearing Eamonn Andrews' interview with Jack B. Yeats that a course was set for the film as one that asks a deeply philosophical question: What is the 'art of living'? Jack Yeats says in this interview, in a moment of sheer profundity, that he dislikes the use of the word 'art 'when talking about painting. He says 'there is only one art and that is the art of living'.
What I can say now is that a year of lockdowns is barely enough time to take on such a contemplative and philosophical notion of life. Now, in 2021, with the film delivered to RTÉ, I'm pleased to say the story deals with this idea of 'the art of living' and finds some resolution, too. I can say, equally, that this would never have been the case if it weren't for the literary genius of Colm Tóibín.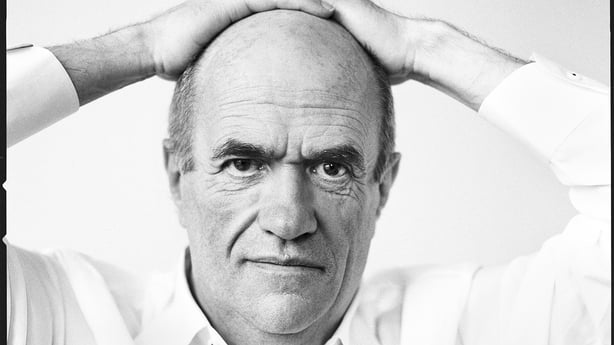 With Tóibín, our methodology for working together was chatting all things Yeats on Zoom calls - most often on L.A. time, where he's based. On these video calls, we developed 21 purposeful chapters to Jack's life, of which many would not fit the 50 minutes seen on screen - alas, the pain of film editing. Yet, Colm was more than a literary authority we could rely on to shape the script with us. The landscape of Yeats, the philosophical one, the one that transcends art history or academia was a landscape that (when we started) was mostly in the dark. What Colm did was shine light into this landscape and illuminate a world of nuance and shifting light. A world where Jack Yeats stands alone, not just as Ireland's greatest painter, but as a man who sought to express the affliction of our human dilemma - in a way that has as much to say now as it ever did.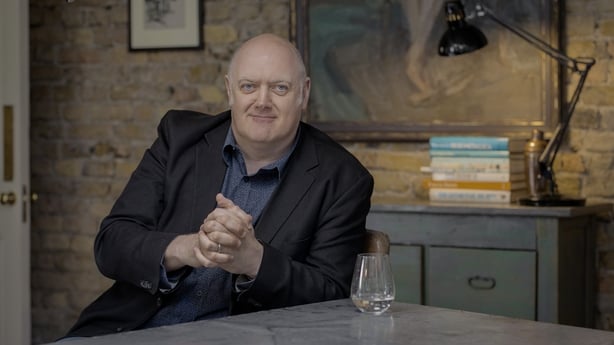 From a technical perspective, how the film was shot (as a match for Colm's script) was very important too. It was vital the imagery, and the grammar within the imagery, was not only cinematic, but equally, would echo something of Jack's view on the world. I recall during the script-writing process, watching The Assassination of Jesse James by the Coward Robert Ford which is directed by Andrew Dominik and - importantly - shot by the great Roger Deakins. Anyway, watching it for the umpteenth time I absorbed the subtle yet impactful use of optical distortion in the lenses and, equally, how many of the scenes feature windows and panes of distorted glass. For whatever reason it truly dawned on me how often Jack B. Yeats used the frames of windows to look onto the world… and by seeing it in motion picture, the deft and contemplative use of windows in Jesse James, I understood the significance of the metaphor.
A window is like witnessing the barrier between your own consciousness and the world in which you live. It's a threshold that's dualistic in its character, it's somehow real and philosophical all at the same time - there's something to learn by witnessing it and in Roger Deakins' masterful work, I found a way to incorporate a chapter of Jack's life that otherwise would be sitting on the cutting room floor.
Jack B Yeats: The Man Who Painted Ireland, Thursday 21st October, 10.15pm, RTÉ One