Actor and playwright Robbie O'Connor introduces his tense psychological Dublin thriller Glue, presented by Rough Magic and Axis: Ballymun, which receives its world premiere this week at the Dublin Theatre Festival.
---
"That's how it is with the bad habits isn't it? It's not great the first time but you get the hang of it pretty quick."
Ballymun could be somewhat of a tribal place growing up, where we forged a defiant spirit in the face of unrelenting bad press. Living cheek by jowl, everyone knew everything about each other. Until they didn't.
A seismic event shocked our community. Something that had happened years ago, sitting under the surface, finally came to light. What struck me was the question of how things could happen right in front of me without my knowing. This started a rolling boulder of ideas on secrets, friendship, masculinity and isolation.
What if we are forced to confront the thing that scares us most?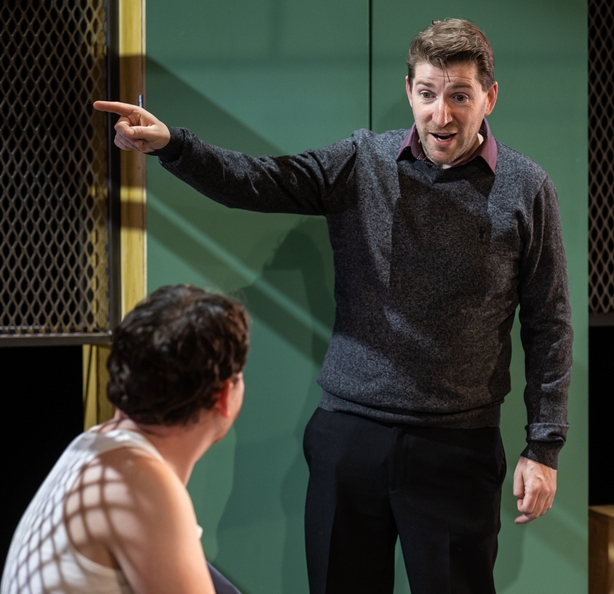 In 2017, I found myself in an artistic rut. I wasn't playing the parts that I wanted to play. Challenging myself to put my money where my mouth was, I sat down to write my first solo play. What was originally titled Undenied developed (mercifully) into Glue.
In Glue, we meet Aidan, fragile following a major mental health episode. Before our play begins, he has contacted Dean, an old friend from his childhood. It's been a long time and they have a lot to talk about, and what is said will leave each changed forever.
From the very beginning I knew I wanted John Cronin to play Dean. I'd worked with him before and respected him a great deal. John has a mastery of subtlety and nuance that are unmatched and for a play that hinges on what is being unsaid throughout, those qualities were vital.
We as a people are all too able to hold on to the negative moments in our lives. Covid will no doubt occupy a large space for all of us as we look back.
While writing a play can be a very lonely process at times, I never felt that working with John or our wonderful director, Ronan Phelan, Both were eager to offer advice or be a sounding board for ideas and through Covid, we had numerous zoom workshops, each offering exciting new developments. While it was me who was writing the play, we as a team were making it.
About a month ago I was standing in a rehearsal room. I hadn't been in one in 2 years. It felt about the same but something was different. Not just that people were standing apart and wearing masks or that the usual hugs and catch ups of the first day on a new job were absent. This felt different because we we weren't just beginning work on a new play. It was day one of rehearsal for Glue. Something I had been dreaming about for 4 years. As the designers presented their wonderful ideas for costume and set, I was all at once a little overcome. This was real.
Following what has been an incredibly difficult two years for everyone, the opportunity to share GLUE with a live audience, particularly the audience at Axis is something that I will treasure. It feels like coming home. And while the place still has that tribal feel, It feels very much that I'm with my tribe.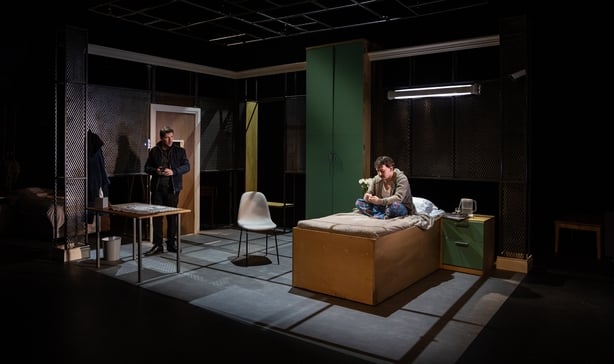 The pandemic was made manageable partly due to our consumption of art. We listened to music, Devoured one Netflix series after another from the comfort of our sofa and recently, we were able to experience a streamed, hybrid of film and theatre. What was missing though, was our ability to experience and share that art together.
We as a people are all too able to hold on to the negative moments in our lives. Covid will no doubt occupy a large space for all of us as we look back. My hope is to carve out a small space for Glue and the people who made it happen. My family for their overwhelming support. Our team for their resilience and ingenuity. Our audience for sticking with us.
Glue by Robbie O'Connor runs from October 18th – 23rd, 2021 at Axis: Ballymun, as part of this year's Dublin Theatre Festival - find out more here.