From guerrilla warfare to football tactics, to rescuing magical spirits and cleansing a fantasy forest, the latest games offer a huge opportunity for any gamer to relax, unwind and play on...
Far Cry 6
Hollywood's favourite villain Giancarlo Esposito features in an explosive, action-packed game where guerrilla warfare, high-octane explosions and sweater-wearing crocodiles make for a gory, entertaining revolution.
We need your consent to load this YouTube contentWe use YouTube to manage extra content that can set cookies on your device and collect data about your activity. Please review their details and accept them to load the content.Manage Preferences
Far Cry 6 gets unapologetically political almost immediately. In the opening scenes, you witness the inescapable terror that a dictator can bring, as tyrant Antón Castillo wrestles control over the island of Yara.
You play as Dani Rojas, a military dropout whose original plan to emigrate to America for a better life, now sees them play a pivotal role in restoring their home to freedom. Whilst set on a fictional island with fictional people, Far Cry 6 makes some very obvious parallels to real life.
Throughout the countless missions you take on across Yara, you'll free slaves, fight a drug epidemic, discover and craft a litany of destructive weapons, and see the true cost of a revolution.
As a shooting game, controlling Dani is a breeze, and you can cycle through a variety of weapons, tools and actions in quick succession. Whether you want to sneak and dismember foes with your machete from behind, or go in all guns blazing, how you play is largely up to you.
To flex your combat creativity, there is an abundance of weaponry for you to find, use and craft upgrades for. By scouting enemies with your phone, you'll be able to detect their weaknesses to certain guns and ammo.
And whilst the game encourages you to swap weapons often, sometimes this comes across as more tedious when all you want to do is just shoot, and shoot some more.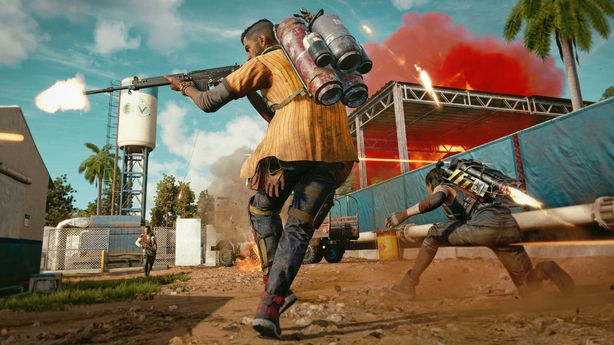 Guapo and the Amigos
But in true Fry Cry fashion, there is some silliness thrown in which can either offer a break from the political seriousness or ruin the illusion of a corrupted world – depending on your fancy.
The main culprits are the game's 'amigos', optional animal companions Dani can recruit to help on missions. Ranging from a sweater-wearing crocodile named Guapo, to a paraplegic dog named Chorizo, these companions vary in abilities and usefulness, and can help Dani by distracting foes, taking a few rounds of bullets for you, or tearing down troops themselves.
Whilst there's no multiplayer in Far Cry 6, a co-op mode allows for you and a friend to team up and free Yara on your own terms. You can turn friendly-fire off and have yourselves a pseudo-deathmatch mode, where the stakes are even higher and you need to reign your aim in.
Visually, Yara is a captivating, albeit troubled, island. Around every corner, mountain trail, or thicket of vegetation is a land begging to be explored. Dani will be given ample opportunity to explore the game organically, as the game has an abundance of interesting quests and side-missions.
Regardless of the game's outcome, the true victor is undoubtedly Antón Castillo, whom Giancarlo Esposito plays with unnerving realism. Every scene he enters, he commands immediately, and it's with great joy to play a game with such a well-thought, captivating villain.
Guts, gore and guerrilla warfare in spades
Altogether, Far Cry 6's vision of a revolution is simple, and straightforward, where Dani will always be in the thick of the action. Those familiar with Ubisoft's blueprint of mixing politics with fun will feel right at home in Yara.
Newcomers and combat innovators are given all the tools necessary to wage their own kind of guerrilla war on Castillo. With a minimum of 20 hours of core content, and an abundance of extras, as well as future content already sign-posted, expect your stay in Yara to be lengthy, gory and above all else, highly entertaining.
Far Cry 6 is available to play on PlayStation 4 & 5, Xbox One, Xbox Series X & S, PC, Google Stadia and Amazon Luna.
Kena: Bridge of Spirits
Ever since the teaser trailer, Kena: Bridge of Spirits has warranted a huge amount of attention from gamers eager to see what a next-gen game could deliver graphically. Finally, the wait is over...
We need your consent to load this YouTube contentWe use YouTube to manage extra content that can set cookies on your device and collect data about your activity. Please review their details and accept them to load the content.Manage Preferences
Kena: Bridge of Spirits is the closest thing to an interactive Pixar movie you can get, and only for the controller in your hand would you ever suspect this is a video game.
The graphics and attention to detail are other-worldly. You play as the titular spirit guide, Kena. Initially, you're not given much (if anything) to go on as to your purpose, but you'll quickly traverse through a corrupted forest and fix a variety of character's problems because Kena is just that good of a person.
However, the true stars of Kena: Bridge of Spirits are your trusted sidekicks, the Rot. Befriending these shy creatures early on, the Rot are Minion-esque beings help Kena throughout her travels, from attacking enemies (once you build up their courage), to helping cleanse the evil corrupting the forest, to finding useful items which Kena can in turn use.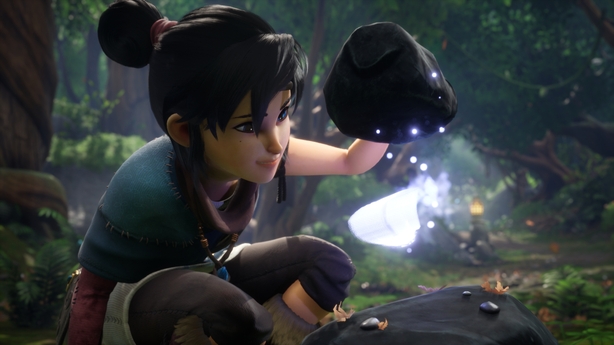 The Rot are also unequivocally adorable, especially if you find the various hats they can wear throughout the game. And the game's extensive photo mode acts as the perfect excuse to get up close with them.
The Rot aside, controlling Kena is straightforward. You have two different attacks, along with different weapon forms for your staff, each capable of fighting a specific enemy. And whilst the controls are manageable, some of the boss fights (especially early on), can be very unforgiving if you let your guard down.
Eventually, when you unlock all weapons and Rot abilities, that is when the combat in Kena well and truly shines, as there's more creativity and pizazz on show.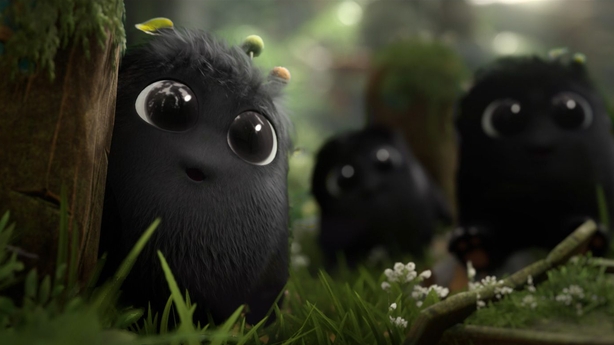 A spell-binding world begging to be explored
Whilst the world of Kena is itself simple, the visuals are anything but. The forest scenery, whether it be in its foul, corrupted state, or when freed and bursting with flowers, is spell-binding. To see how the forest transforms from death to life on screen is very immersive.
What you do as Kena always feels important and necessary, including the many puzzles nestled throughout the levels. In truth, Kena will feel familiar with classic platformers, where there's always some corner or crevice to explore. Maps are cleverly designed that exploring won't take too much time away from you.
Across 15 hours, Kena promises a magical, whimsy adventure that showcases the calibre of game next gens are capable of. And as the debut release for Ember Labs, it's a bright light on a new studio to keep a watchful eye on.
Kena: Bridge of Spirit is available to play on PlayStation 4, PlayStation 5 and PC.
Fifa 22
The opening sequence of Fifa 22 showcases all the heavy-hitters. You share an elevator with David Beckham, kick freestyle football with Lisa Zimouche, and then finally end it all with a private training session with Thierry Henry.
We need your consent to load this YouTube contentWe use YouTube to manage extra content that can set cookies on your device and collect data about your activity. Please review their details and accept them to load the content.Manage Preferences
All these legends in pristine HD makes the arrival of a brand new Fifa game feel like a grand occasion - and the gameplay more than warrants it.
Perhaps the biggest sell that Fifa 22 promises to your standard football games are the newest technologies it promises, namely Hypermotion. This essentially meant developers capturing motion from 22 professional players to create over 4,000 brand new, high-intensity animations to create an immersive experience across the pitch.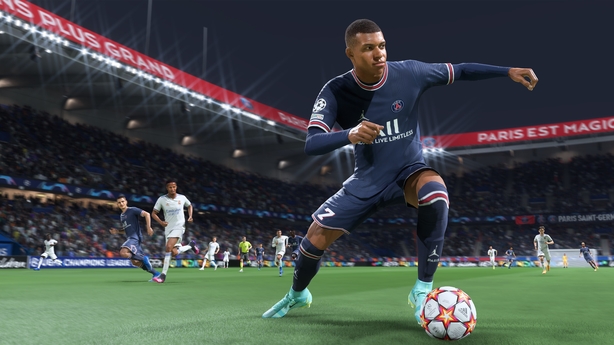 The results are evident from as early as the tutorial, where players move around so fluidly. Players now pull and jostle for the ball, direct each other and talk – all adding to an immersive experience. And unfortunately for my win record, the AI is noticeably improved, making smarter runs and movements than I could ever give a machine credit for.
The game's career mode returns in force. New features are found in the manager career mode, where you can now create a brand new one and forge your own path to victory. You can of course still pick your favourite club to helm, but more options ad customization is a welcomed addition. Player career returns and remains largely unchanged, where you take the role of a young prodigy tasked with working their way from nobody to club legend.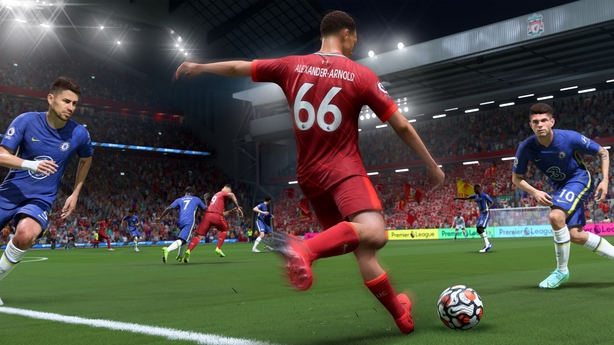 Volta football has brand new features which will try in earnest to ween gamers off the game's career mode. The mode now includes a skill meter that brings the flair to your goal-scoring, whilst signature abilities boost shooting, speed, or tackling ability. The arcade mode, which opens on weekends, brings even more fun and hilarity to the mode, with a series of minigames including dodgeball, foot tennis, lava disco, and more.
Ultimate Team returns and will test the mettle of any footie strategist. Admittedly, it also returns with the same criticism over the 'pay-to-win loot box systems, where some gamers can achieve legendary status by forking out some money. There will come a time EA Games addresses micro-transactions – sadly, Fifa 22 is not it.
Altogether though, Fifa 22 is a well-executed, high-quality take on classic football, and its standard is something we've all come to expect. More modes, more features, and even more animations see the line between real-life and simulation draw thinner. And despite the loot-box system still playing an unfortunate cog in the machine, Fifa 22 is slick, creative and fitting for any football fan.
Fifa 22 is available to play on PlayStation 4, 5, Xbox One, Xbox Series X & S, Nintendo Switch, Google Stadia and PC.