This week's Tune Of The Week comes from The Lost Brothers, AKA Oisin Leech and Mark McCausland from Meath and Tyrone respectively - watch the video for After The Rain, which features indie hero M Ward (She and Him, Monsters Of Folk) on electric guitar and Tony Garnier (Bob Dylan) on electric bass.
Of the video, director Gavin Wood says "There were a few obstacles when I was creating this video. With lockdowns and restrictions changing all the time. I decided to try and find landscapes and world's in the microscopic. By filming as closely as I could in my back yard. Things started to look like scenes from another planet. So I decided to take it a step further and went with the theme of "hallucinations of a dancing alien- with bubbles for a head."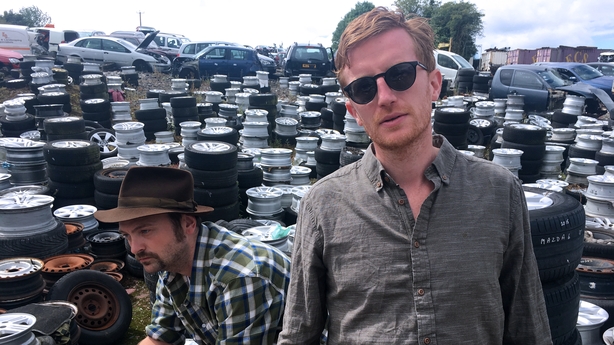 The Brothers finally get the opportunity to tour their critically acclaimed 2020 album After The Fire After The Rain across Ireland during November and December - find a date near you here.