From legendary game creator Hideo Kojima, Death Stranding Director's Cut brings a post-apocalyptic world to new life, with remastered visuals, an expanded story and even more deliveries to be made.
Dystopian worlds are a common template for TV shows, films and games. But none have tackled the idea quite like Death Stranding.
You play as Sam Porter Bridges, a porter tasked with delivering cargo to and from isolated parts of a wasteland America. Along your journey, you'll also be reconnecting humanity to the Chiral Network, in the hopes of rebuilding some semblance of society.
But Sam's courier job is made even more treacherous by a cult-like band of bandits known as MULEs, who on sight will try their best to capture your cargo.
And then there's the BTs, stranded souls who appear throughout the game and truly bring dread and horror. Hold your breath, tip-toe past them, and hope you aren't consumed by them. All the while you'll slowly learn the truth about what lead to humanity's downfall.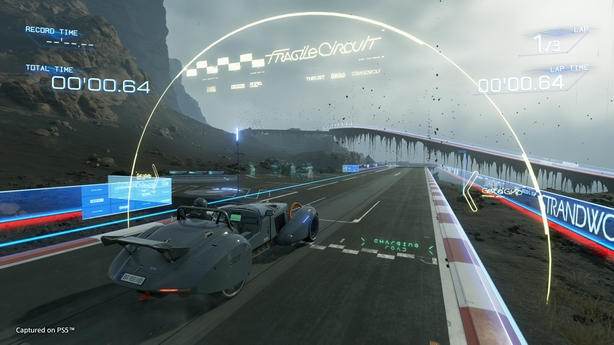 Gameplay that carries the game – literally
The gameplay of Death Stranding Director's Cut remains relatively straightforward to the original and will see you navigate Sam across both simple and treacherous parts of the world.
Each one of your steps is considered, as the slightest bump on the road could topple you over and do more damage than your actual enemies could hope for. At times it's simply walking that provides the tension, where you hope against hope that Sam can rebalance himself after you send him mistakenly down a cliff.
To combat this, you can craft ladders, anchors, weapons and more to help with carrying a never-ending supply of crates on your back. Constructions you make may well appear in other people's games, earning you a great ego boost by receiving 'Likes' from thankful gamers.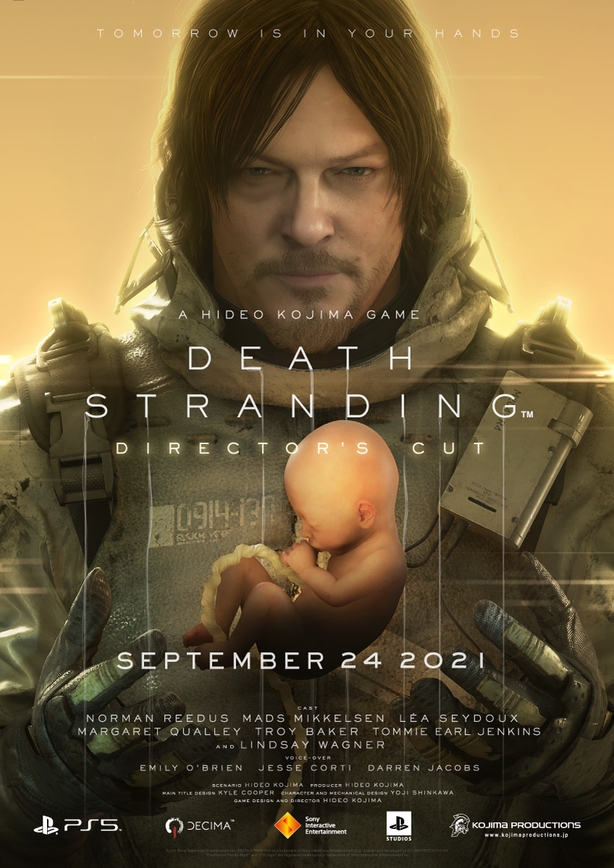 Finally, perhaps the most important cargo Sam carries is one of his greatest allies, the 'bridge baby' known simply as BB. BB has the power to detect BTs, and must be taken good care of throughout your journey to keep both of you in tip-top shape.
There's something quite bewildering about stopping your game to gently rock your baby back to sleep so that it can detect horrifying monsters - but Death Stranding has many of these head-scratching moments littered throughout.
A beautiful, unnerving, new spectacle for the PS5
Death Stranding Director's Cut puts the PlayStation 5's visual capabilities on full throttle. The dark, destitute landscape of the game is brought to full life with 3D audio and the PS5's signature Dual Sense controller, with high-stake events reflected in every jolt of the controller.
You'll feel the tug of Sam as he tries to rebalance himself, the tumbling if and when you fall, to when Sam holds his breathe and crouches past BTs for dear life.
It is at times unnerving how life-like and real the gameplay feels, where every pore of a character's face is rendered in high definition. Every raindrop a tactile experience.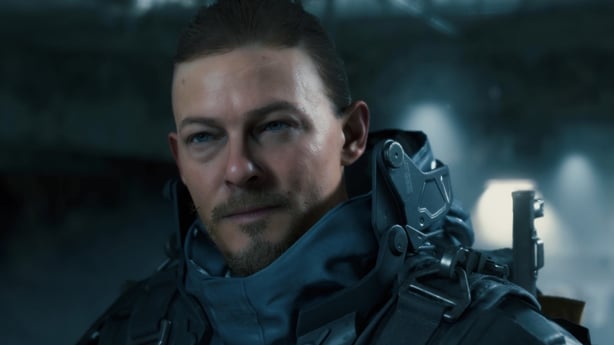 Anytime Walking Dead star Norman Reedus (who plays Sam Bridges) appears on your screen, you'll swear it's real life you are watching.
The Director's Cut comes with sizeable new content for you to discover. The most noticeable is new equipment that reduces the time and effort needed to travel long distances, and which will no doubt help newcomers adjust to the game's demanding strategy.
That's not to say the game is made easier – as missions records still exist for determined couriers to score the highest possible grades. But items like a new stabilizer or an AI bot can help you deal with some of the more frustrating elements of the game. Purists can avoid them, but if like me and you need all the help you can get, these are welcomed additions.
The Directors Cut also features new side missions and quests which shed further light on background characters. Whilst I won't spoil the specifics, it helps flesh out the original story without detracting from its source material. And finally, there's also a race track for Sam to do stunts and set more records – because, why not?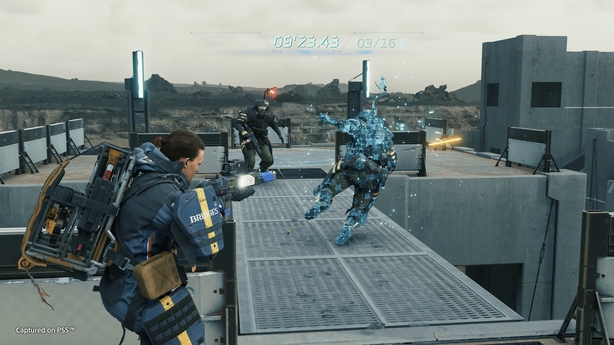 A staple in dystopian world-building
Since the original's release back in 2019, Death Stranding has cemented itself as being wonderfully weird and unique in how games can tell new stories in post-apocalyptic worlds.
The Director's Cut puts enough meat on the original game to warrant familiar players to take another look at the journey of Sam Porter Bridges. But it also acts as the perfect excuse for anyone who missed the original's hype and is still curious about what Hideo Kojima's vision can well and truly deliver.
And although the idea of travelling through a nightmarish world with just a baby as your guide may sound suspect, the game itself is chilling, novel, and above all else – so entertaining.
Death Stranding Director's Cut is available to play on PlayStation 5 now.