'Giving the future a voice' is how Feidhlim Cannon of Brokentalkers theatre company describes the production Rising which opens at the Dublin Theatre Festival this evening. A multi media, site-specific piece, it explores the impact of climate change on an inner city Dublin community. Rising came about following creative engagement with communities in Dublin living close to the water, with the artists looking at the impact of local, human scale and grassroots responses to the often overwhelming topics of climate change and climate action.
Dublin Theatre Festival commissioned Brokentalkers, a multi-award winning Dublin based theatre company and artists-in-residence with Trinity's Grand Canal Innovation District project, to make the new public artwork, with support from Dublin City Council and Creative Ireland. In collaboration with creative studio Algorithm, the artwork includes the installation of a temporary digital display along Dublin's quays.
The screen displays a series of texts developed in close collaboration with community participants around the topic of climate change, and audiences gathered at the location can hear a specially commissioned aural track on their phones.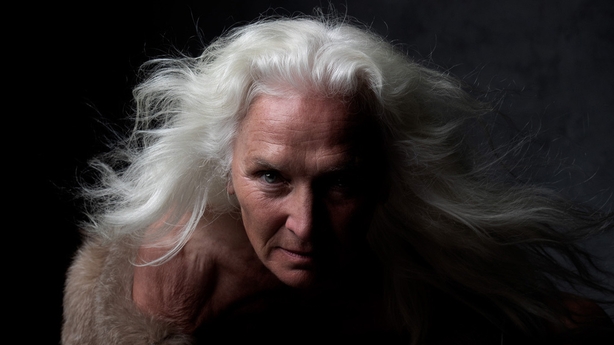 Although outdoor performances proved very useful during the pandemic, the recent relaxation of restrictions have allowed the Dublin Theatre to stage some shows indoors again this year. Among the highlights is iGirl, at the Abbey, a new drama by Marina Carr starring Olwen Fouere.
Described by the theatre as both 'deeply individual and strikingly universal' iGirl brings to live figures including Oedipus, Jocasta and Joan of Arc in an attempt to bring meaning to human existence.
The actress herself told RTE News that iGirl is 'a shamanic journey - a dive into our psychic DNA' which features figures from mythology and history that have had an impact on the way we live.
Although she was very busy over the past year, Fouere says it's wonderful to be back in front of a live audience, and says she feels that following the Covid imposed hiatus, audiences will have a much deeper appreciation of the power and depth of the live performance.