RTÉ has announced a season of inspirational and entertaining new arts series, documentaries and events across television, radio and online, celebrating and supporting our rich talent and vibrant culture as we emerge from a monumentally challenging time for the creative industries.
From unmissable musical performances to fascinating documentaries about iconic talents including Jack B Yeats, James Joyce, and Brian Friel, and the return of the Folk Awards and The Works Presents, viewers will have much to look forward to in the months ahead on RTÉ.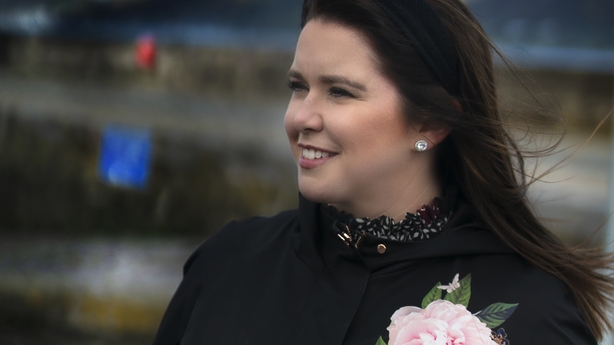 RTÉ will continue its strong tradition of producing impactful documentaries this season.
Kicking off the season on Thursday 21 October, marking the centenary of the Irish War of Independence, celebrated Irish novelist Colm Tóibín undertakes a revelatory study of Jack Butler Yeats in the television documentary Jack B. Yeats, The Man Who Painted Ireland, narrated by Pierce Brosnan.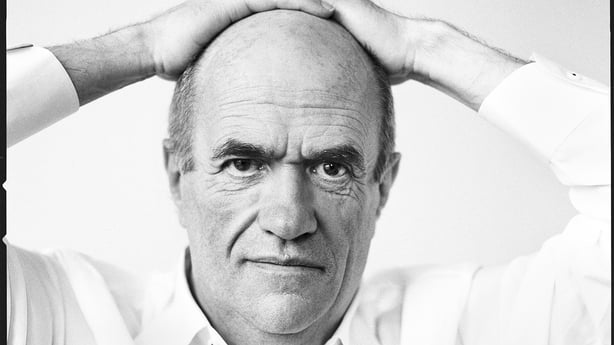 Marking a key anniversary for James Joyce in 2022, 100 Years of Ulysses will unlock the most impregnatable and explosive book of modern times and reveal how and why James Joyce's epic continues to influence and be appreciated as one of the greatest novels ever written.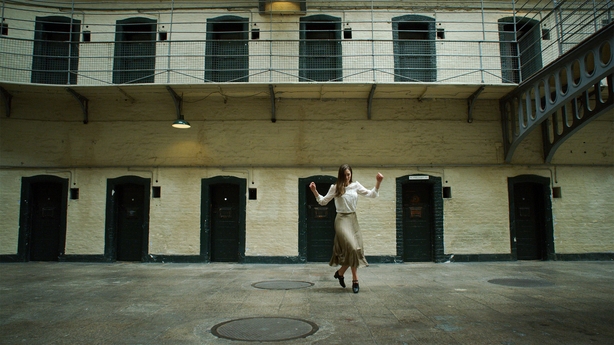 Over the past three decades, Irish dance has captivated the imaginations of millions across the world. Steps of Freedom: The Story of Irish Dance, a sweeping, cinematic two-part documentary series, tells the story of how Irish dance evolved from humble beginnings to become a global phenomenon.
As climate change impacts our world and our country, A Note for Nature is both a celebration of what we have and a call for help. Over an hour, through music and spoken word, we'll reveal some of Ireland's most fragile landscapes and the beleaguered animals that somehow manage to survive there.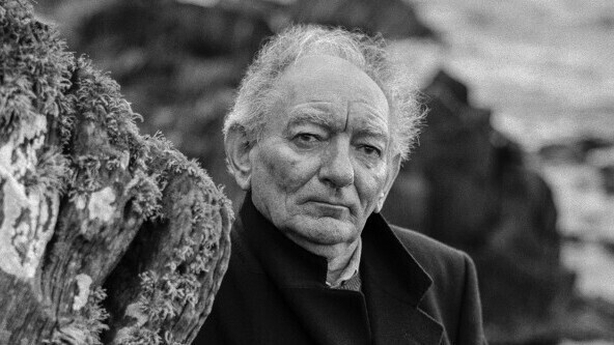 Brian Friel Shy Man, Showman, tells the intimate story of the great playwright, as related by some of the people who knew and loved him - his wife Anne, talking publicly about her husband for the first time, along with distinguished actors Liam Neeson, Stephen Rea, Sinéad and Niamh Cusack.
Camera, Tripod and Bicycle is a film about a Dublin fireman called Leslie Crowe who spent 30 years of his life documenting his native city. Travelling from his Santry home by bicycle through estate after estate and carrying his 8mm camera and tripod, Crowe's work charts the growth of places like Raheny, Swords, Coolock and Santry. His film archive, previously stored in biscuit tins in his attic, is now proudly brought to screen over 30 years after his death.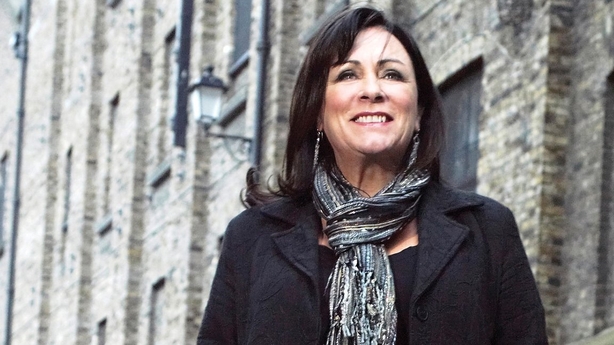 Beginning in the 1950s, a landmark era for the revival of Irish traditional and folk music, and taking us on an intriguing journey to the present day, The Flourishing will feature the voices of a generation – Paul Brady, Mary Black, Finbar Furey, Paddy Glackin, Andy Irvine, Tríona Ní Domhnaill, Mary O'Hara and Mary Bergin - and discover how they changed the course of Irish folk music forever.
Celebrating our artists
RTÉ continues its commitment to celebrating the work of Irish and international artists, both living and past, through awards, broadcast portraits and broadcast live music events.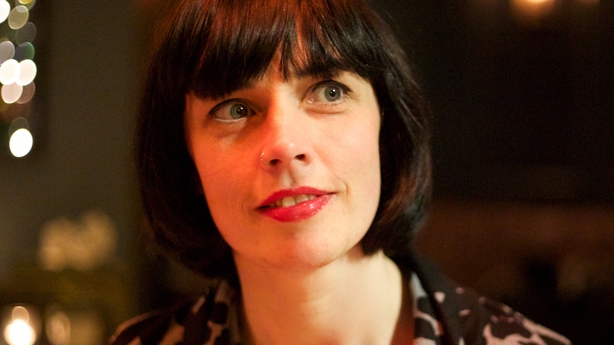 The Works Presents with John Kelly returns to RTÉ One with a ten-part series. Amongst the Irish artists featured are: Academy Award nominated Irish playwright, screenwriter and film director Jim Sheridan, Martin Hayes, founder of the seminal band and Meteor Prize winning The Gloaming, and Doireann Ní Ghríofa, author of the bestselling book, A Ghost in the Throat. In conversations with John these artists share insights into how and why they work in their chosen fields, the factors in their lives, past and present that shape them and how they are driven to create the works they make.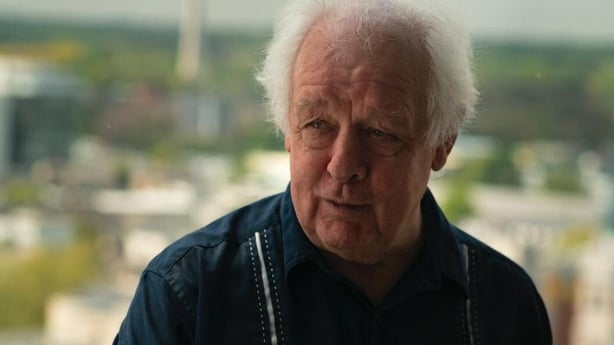 As the culture and live entertainment sector continues to open their doors, on 16th November, the RTÉ Radio 1 Folk Awards take place in Vicar Street, Dublin, presented by Ruth Smith and John Creedon. Featuring the finest of Irish musicians as well as the announcement of a special Lifetime Achievement Award, the fourth year of the RTÉ Folk Awards is bigger than ever, a special gathering to cherish the enormous well of talent we have here in Ireland. If you can't get a ticket to Vicar Street that night not to worry - you can watch the highlights on Saturday night on RTÉ One on 20th November and listen live to the whole show on the night from 8pm on RTÉ Radio 1.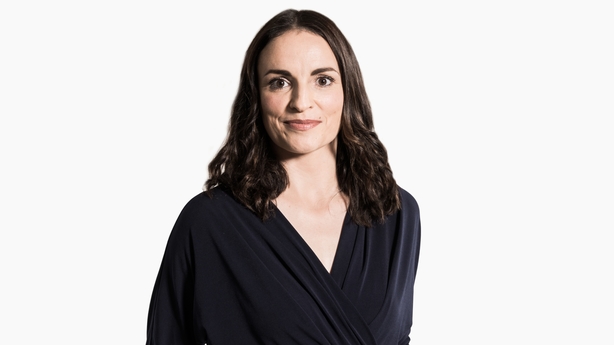 In a one-hour special for RTÉ One, we explore this year's six shortlisted books for the coveted overall An Post Irish Book of the Year Award. We meet the six authors and unpack the motivations and inspirations behind the stories and discover how these most loved books of 2021 have inspired, entertained, and shaped the worlds of their readers.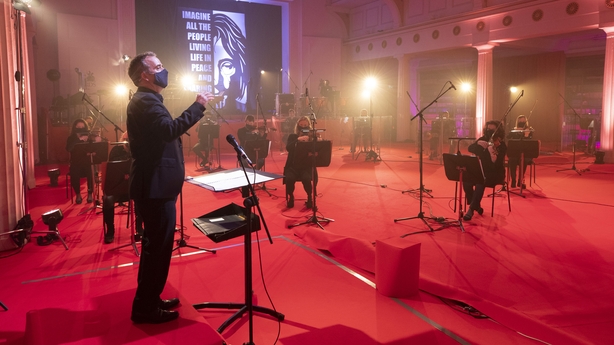 The 45 musicians in the RTÉ Concert Orchestra will be back in local venues around the country playing the film music of John Williams – including themes from E.T., Star Wars and Harry Potter - while in Dublin the orchestra will perform with chart-topping artists Mick Flannery and Susan O'Neill bringing their brand of poignant love songs to the National Concert Hall in November after a bank holiday October special on primetime RTÉ Radio 1. The highly successful John Lennon tribute broadcast on TV and radio late last year will also become a live show in 2022. A celebration of the poetry of Emily Dickinson and the music she inspired broadcast on RTÉ Radio 1 in June will now become a live concert, for the Leaving Cert students of 2022 and the many other Dickinson admirers.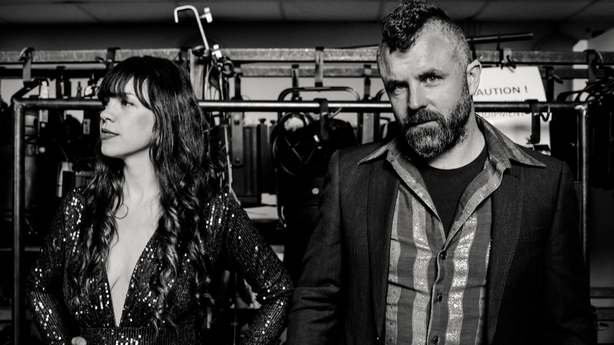 In a unique new show, Bowie – Starman, with the RTÉ Concert Orchestra, a remarkable line up of Irish and international stars, including Suzanne Vega, Rufus Wainwright, Imelda May, Gavin Friday and many more, join with members of Bowie's own band, and the RTÉ Concert Orchestra, to honour his legacy, and play some of his greatest hits.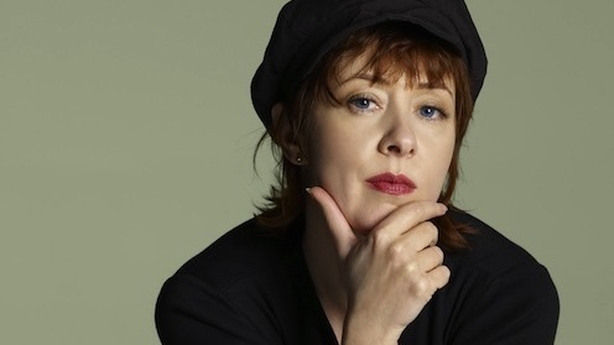 This will be followed by Wexford Festival Opera, RTÉ and ARTE joining forces once again to celebrate the 70th anniversary of the Festival. Alfredo Catalani's opera Edema will be streamed here on RTÉ Culture and on ARTE, live from the National Opera House, Wexford, on 22nd October with catch up available on RTÉ Player and with a broadcast on Lyric FM 30th October at 7pm. Edema has also been selected as part of the EBU Euroradio Season, celebrating the best of opera around the world.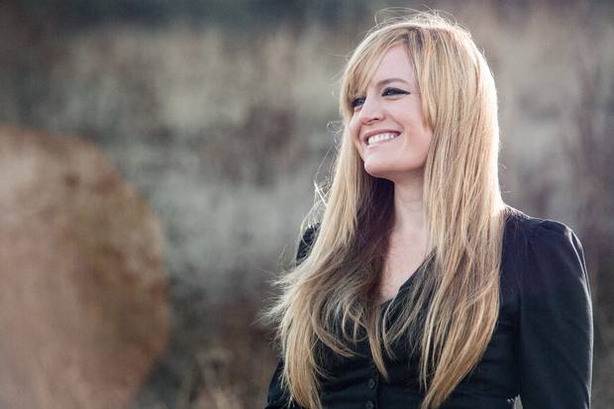 The RTÉ National Symphony Orchestra season concerts will be live streamed via RTÉ Culture and broadcast live on RTÉ lyric FM on Fridays at 7.30pm. In addition, the RTÉ National Symphony Orchestra In Concert returns to RTÉ One for a third series. Highlights will include Eímear Noone's Pure Imagination with guest vocalists Sibéal and Jack L and performances with Chief Conductor Jaime Martín.
RTÉ Radio at the heart of music and new writing talent
RTÉ radio offers thousands of hours of compelling Irish arts and culture broadcasting and commissioning across its many programmes on RTÉ Radio 1, 2FM and RTÉ Lyric FM, with passionate, knowledgeable music presenters playing and championing Irish music and artists and those who work here. The ongoing commitment to nourishing Irish traditional and folk music continues on RTÉ Radio 1 with The Rolling Wave, Simply Folk, South Wind Blows and Céili House.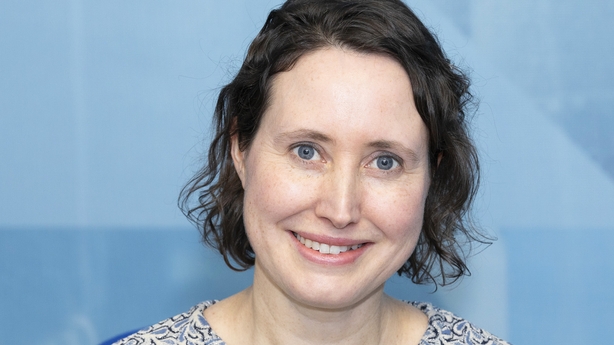 On RTE 2FM diversity within Irish music is at the fore of its cultural remit - events such as 2FM Rising and The Choice Music Awards return this season championing young musicians and showcasing the phenomenal talent in Ireland. On RTE lyric fm, The Full Score with Liz Nolan, Lorcan Murray's Classic Drive, Marty in the Morning and John Kelly in the evening bring music to you, past and present, from Ireland and all around the world.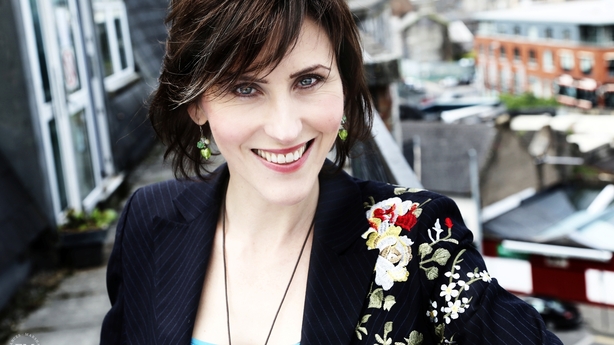 RTE lyric fm is committed to highlighting young performers, supporting new voices, and showcasing outstanding talent with partnerships like the Veronica Dunne International Singing Competition, the Dublin International Piano Competition and the TUD's Conducting Masters programme.
Commissioning new writing from emerging and established artists remains central to programming on RTÉ Radio 1, firstly through Sunday Miscellany and this season sees a new commission of the critical success, Spoken Stories 2: Creatures of the Earth, inspired by the title story of John McGahern's celebrated short story collection.
We need your consent to load this rte-player contentWe use rte-player to manage extra content that can set cookies on your device and collect data about your activity. Please review their details and accept them to load the content.Manage Preferences
1st Prize in the RTÉ Short Story Competition 2021: Listen to The Third Day by Kevin Donnellan
The RTÉ Short Story Competition has had close to 2800 entries, with a vibrant, diverse shortlist of stories. Recent winners and shortlisted writers have gone on to publish books in the past couple of years, including Stephen Walsh and Sarah Gilmartin. The final 10 shortlisted stories in the RTÉ Short Story Competition in honour of Francis MacManus will be broadcast weeknights at 11.20pm on RTÉ Radio 1, until Friday 8 October, and all are available as podcasts via RTÉ Culture.
Beginning in 2022 on RTÉ Radio 1 is a new landmark series focusing on county identity; a cultural survey of the 32 counties one hundred years on from the signing of the Treaty.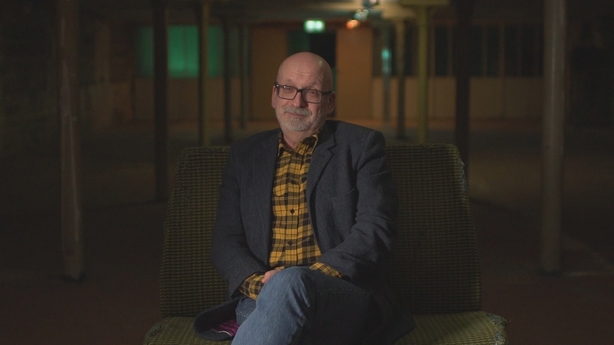 Each weekday on RTÉ Radio 1 from 7pm on Arena, Sean Rocks gives us an hour of what's happening in the world of arts and culture. Forthcoming highlights include a Dublin Book Festival special broadcast from Smock Alley with Hugo Hamilton, Roddy Doyle and others in November.
And tune in to RTÉ Radio 1 for author interviews and book discussions across the day on The Tubridy Show, Today with Claire Byrne, The Ray Darcy Show, and Brendan O'Connor, as well as a dedicated Poetry Show.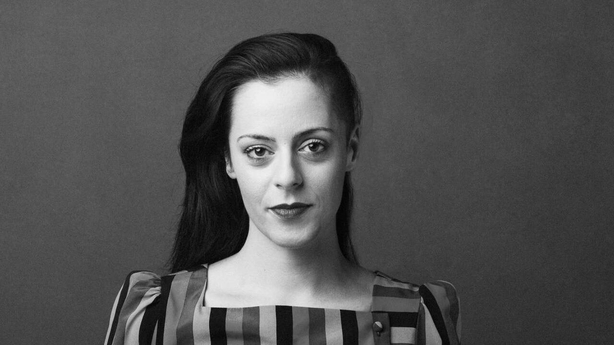 On RTÉ Lyric FM a partnership with The Patrick Kavanagh Centre in Inniskeen, Co. Monaghan celebrates his work through series of newly commissioned broadcast essays featuring writers Jaki McCarrick and Annemarie Ní Churreáin, and filmmaker Tadhg O'Sullivan.
Ann Marie Power, Head of Arts and Culture at RTÉ, said: "When the world as we knew it was turned upside down, people everywhere turned to the arts, and to culture, for sustenance, joy, escape and healing. I am proud of this new schedule of arts programming on RTÉ and my ambition is that it will contribute towards rebuilding recognition of the essential value and sheer pleasure that the arts bring to our lives. In creating work that reaches out to a large and wide audience, we have used the talents of so many artists and creative talents from across the Independent sector, in-house RTÉ teams and our strategic partners within many arts and cultural organisations. As we learn to adapt to the 'new normal' I hope that, while winning the hearts of the public, the new slate of content will also contribute in some modest way towards wider recognition of the invaluable role that arts and culture play in defining who we are."
Catch up with all this and more here at RTÉ Culture, with RTÉ's Arts and Media Correspondent Sinead Crowley covering all the biggest stories in culture across RTÉ News on TV, radio and online.