On Thursday 30th September, Iarla Ó Lionaird & Steve Cooney will perform The Golden Thread / An Córda Óir in the National Concert Hall as part of the Tradition Now series. Here, Ó Lionaird explains the background to the project and discusses his special working relationship with Cooney.
I sometimes find that to have a title or a name that might crystallise one's ideas is a very useful point from which to begin a project, a piece of work or even a performance. The Golden Thread / An Córda Óir came to me as a metaphor that seeks to describe a sense of connection and a shared sense of mission in my relationship with my collaborator and friend Steve Cooney.
We need your consent to load this YouTube contentWe use YouTube to manage extra content that can set cookies on your device and collect data about your activity. Please review their details and accept them to load the content.Manage Preferences
It also denotes the idea that these connections borne out of long years and hours performing, recording and exploring music together have a fragility to them; the raw material being in many cases of a more ancient provenance –songs and airs that require a light touch, a posture of respect for the original sources no matter how occluded they might appear to our modern gaze and sensibilities. But most of all it describes to me the notion of the inherent beauty of this music of ours and how it still manages to envelop us in mysteries and sensations that connects us to the deeper past we all share as Irish People or indeed simply as humans with a particular story to tell and feel through the musical experience.
All of this led us to use this framing definition as the title for the show we will be doing at the NCH and as the title for our forthcoming album. In essence, they are a collection of songs that range in type from songs of lamentation to the 'Aisling' or vision songs, songs of love, songs that celebrate the beauty of the natural world and songs of the spirit world.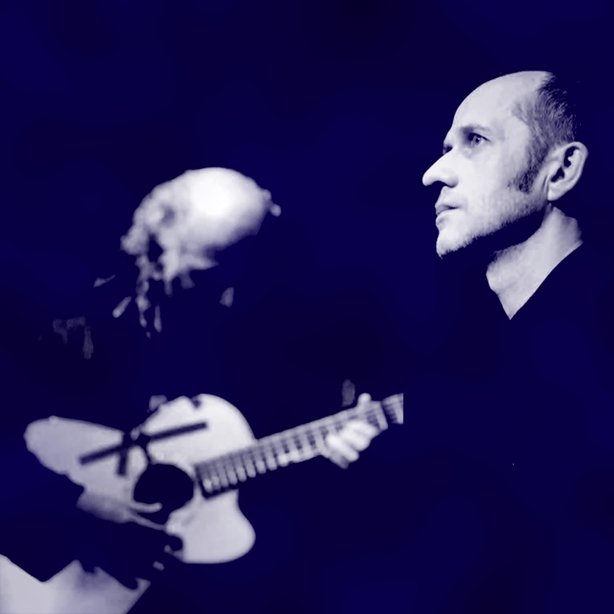 These songs, mostly from the 19th century, remain as some of the finest examples of the Gaelic poetry of their day, as at that time there was no division between the poem and the song in Irish Gaelic society. For our performance at the NCH, the songs will be interspersed on occasion by beautiful renditions on guitar of the ancient harp music of Ireland.
The very talented composer and keyboardist Ryan Molloy will join us for this performance playing a beautiful Estey Reed Organ. This instrument provides a rich 'dronal' soundscape to the songs throughout, something I fell in love with in performances with The Gloaming, but this time in much more capable hands than my own.
What I think and hope the audience can expect from the performance is to be transported by the sheer melodic power of these ancient songs and airs which we have tried to develop in a manner that preserves their inherent qualities as art songs of the period but also as universally potent musical experiences that still speak to us today of love, loss and connection to the spirit world.
Iarla Ó Lionaird & Steve Cooney perform The Golden Thread / An Córda Óir in the National Concert Hall as part of the Tradition Now series on Thursday 30th September - find out more here.