Dublin Theatre Festival preview: Shaun Dunne's play What Did I Miss? will mark the reopening of children's cultural centre The Ark to live in-person audiences. Starring Naomi Moonveld-Nkosi & Sarah Morris, Dunne's timely work offers a window into one child's experience of the first lockdown of 2020.
Below, Sean talks about the challenges faced in bringing What Did I Miss? to live audiences...
In 2020, I was commissioned by The Ark to write a new piece of theatre for children that could be developed and presented quickly in the wake of the first lockdown. I have been working as Artist-in-Residence at The Ark with responsibility for the Children's Council since 2016 and, in making this work, we wanted to create a piece of live theatre that would especially resonate with members of the Council, their friends and peers around their age. These are children in 5th and 6th class who have felt a lot of upheaval across 2020 and '21.
In creating the main character, 13-year-old Kyla, I wanted to take inspiration from our Council's resilience, adaptability and optimistic nature. I knew Kyla was going to be ambitious, hardworking and willing to take on new challenges, just like the young people we have the pleasure of collaborating with at The Ark. Although it can be tiring making work about pandemic times (we're all still living this after all), it felt really important for us as a company to try and represent something of children's experiences over the past few years. Unfortunately, many children are not seeing each other as much as they normally would across a school term and this means that there are less opportunities for them to reflect on these strange times together.
Hopefully What Did I Miss? presents a shot at that conversation.
Artistically, I drew reference from the work of Jacqueline Wilson who I read a lot with my sister growing up. The Illustrated Mum was a big touchstone for this work, and in writing the character of Gemma, I wanted to create a parental figure who had depth, difficulty and a world of her own outside of her maternal role. Beyond the circumstance of the pandemic, this is the story of a daughter and mother who are at pivotal points of change in their lives together. As Kyla enters her teens, her mother is pushed towards reflecting on how she lives and who she wants to be for herself and her daughter. Our story is about how we all grow up alongside each other, regardless of who is the parent or the child.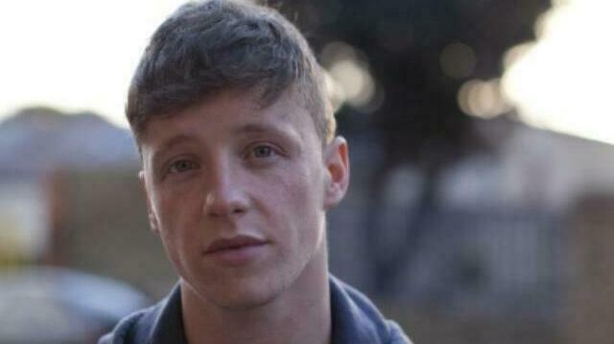 The show was commissioned and produced in association with Dublin Theatre Festival and was originally scheduled to premiere at the 2020 festival. In the end, sadly this couldn't happen due to changing levels of restrictions at the time. In creating this work, we have spent a lot of time reflecting on the many delays and pivots this show has made due to Covid times. However, I think Naomi, who plays Kyla, put it best when she suggested that it's given us the time to really get comfortable and get to know this work and each other. However, a year on, this show is still brand new. It has yet to meet a live audience. So in many ways, we've been caught in a similar cycle of waiting and anticipation – just like Kyla.
That said, we're delighted to finally bring the show to our young audience as part of Dublin Theatre Festival, 2021. Here's to the class of 2020, '21 and the future classes of primary school leavers to come!
What Did I Miss? by Shaun Dunne runs from from 1st – 10th October at The Ark, Dublin - find out more here.