'Age overtook the original indigenous musicians and they slipped into eternity...' Ahead of a pair of concerts at the National Concert Hall celebrating the legacy of Seán Ó Riada, 50 years after his death, Sean's son Peadar reflects on changes in traditional music since his father's passing and O Riada's enduring influence.
500 words for 50 years of time gone, is ten words a year. So much has changed with our indigenous music in that 50 years. It has been gradual so that we have not taken much note until suddenly, we look back to 1971 and view the surrounding musical elevation at the time. How it has changed.
Traditional Irish music was a minority interest at the time. Musicians were just beginning to find that they were allowed to play in public houses. They found they were asked now to play on stage. No longer was their role to sit in the background and supply music or rhythms for dances and parochial fund raising events. There was the idea that one could form a band, play music and do so in concert with people paying for a ticket at the door.
We need your consent to load this YouTube contentWe use YouTube to manage extra content that can set cookies on your device and collect data about your activity. Please review their details and accept them to load the content.Manage Preferences
Watch: The famous horn opening of Seán Ó Riada's Mise Éire performed by Cormac Ó hAodáin of the RTÉ Concert Orchestra
Now radio and the newly arrived television was interested in recording them, and their musical arrangements and interpretations. Money was exchanged. Musicians thought they could make a livelihood from their talent. The idea that our own music may be as good, entertaining, intelligent, sophisticated, modern or popular as any imported sound, began to perculate through Irish society. That is when Seán Ó RIada died.
Mind you, that concept of our music still has not invaded the thought process of many of our culture manufacturers in the citadel of our nation. And there is the rub. In spite of the 50 years gone, our nation has latched onto the sound and manufactured a version of our indigenous music that is commercial or accessible to those that are not really interested in it, other then as a backdrop to some sense of Irishness.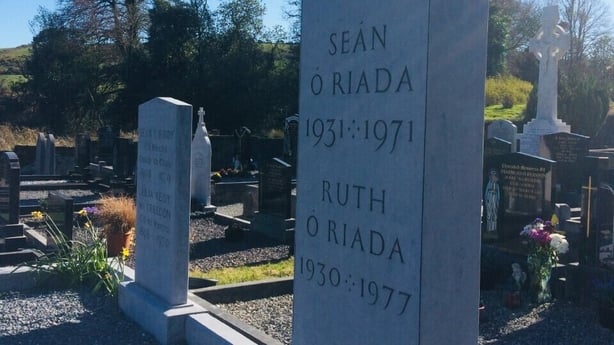 Age overtook the original indigenous musicians and they slipped into eternity. Intellectual and commercial understanding mapped the road for our music for the last fifty years. Today there is a hunger to learn more and we find the most discerning students and apprentices, not alone on our own native shores, but scattered across the world. Most true sources now are in the museums and archives.
Glimpses of these sources are presented to us in interpretive or cultural centres where, quite often, the centre itself is the driving force rather then it's content. We find everyone drawn to the internet where nuggets are hoarded like gems and we wonder at the character of those older people, gone, who carried the music in their time.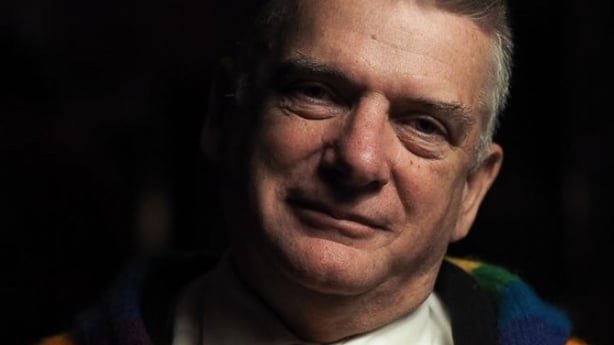 Still for a few years more, there are some of the older warriors still alive. Let us see them and listen to them and use our five senses to feel what they and their music was like so that we can bring some of it with us towards the coming, careful, clean, all-perfecting, gleaming 50 years.
These concerts reflect both strands. The youth of today and the influence Seán Ó Riada has had on them fifty years later and some from the old world still bearing witness. I look forward to these concerts, to the combination of youth and age and, above all, to the music of Seán Ó Riada.
The Portraits of Seán Ó Riada concerts will be streamed live from the National Concert Hall by RTÉ Culture - watch Part I on September 25th at 2 pm, and Part II on September 25th at 8 pm - find out more here.
Highlights from the concerts will be aired on RTÉ One on Saturday October 2nd, and on RTÉ lyric fm on Sunday October 3rd.
On Friday 1st October, Nationwide on RTÉ One will mark the 50 years since Sean O'Riada's death in an hour-long special. For Nationwide, Bláthnaid Ní Chofaigh meets family and friends of Ó Riada and visits Cúil Aodha in West Cork which became his home for the last few years of his life.