In this tense, dramatic story, one of 10 shortlisted for the RTÉ Short Story Competition, a misjudged teenager confronts his landlord.
Author Dónal Minihane says: "I'd the lad and his mum in my head for a few years. I got the story down one morning. It came out in one go. If you are lucky this happens sometimes when you've been wondering about people for a while."
---
Windsea by Dónal Minihane
I know Hobo looked scary as fuck but he was a good dog. The best dog. Twasn't his fault the way he was made look. He liked a good rub around the ears and to chase a car same as any other dog, just that when he ran up to people all they saw was the gammy looking white eyes and that put them in mind that something wasn't right with him, they'd be thinking rabies and zombies and all sorts of fearsome shit be running through them heads. Twasn't fair what happened him. You're a stain, plain and simple, had it in for us soon as we landed in that cottage. Had us rang up as hippies. None of the other houses were mad about us either I'd say, but you're worse. There's real bad in you.
Got him when I was eight, did you know that? Around the time me da went back to the road with his people. He was left tied to a pole at the halting site when all the caravans had pulled off. He was scrawny as fuck, even for a greyhound and we both clocked him as we pulled out and we were gone a couple of k's down the road and the dog nearly gone out of my mind, just another thing that didn't need to be commented on, just another thing that was wrong and messed up and unfair but that I was learning quick was the way of the world, when Ma says, fuck's sake, under her breath and does a u-e. But you don't want to know nothing about that, do you? You don't want to know us at all. All you want to do is hate.
Looks like I'll be moving on again when I'm done here. Moving quick this time. I'll have to split with the ma too, probably. We're done here now. Raised me best she could. We've lived in seven different gaffs since we got Hobo, in seven different parts of the country. He's called Hobo cause of the programme on telly about the dog that just keeps moving on, you know it? I didn't mind the moving so much once he was with us. When he bounded into each new shithole we rented, sniffing out the corners, it felt like home.
We need your consent to load this YouTube contentWe use YouTube to manage extra content that can set cookies on your device and collect data about your activity. Please review their details and accept them to load the content.Manage Preferences
You see mister, when people asked me in school where I was from, I never knew what to say to them because I'm not from anywhere. Hobo was more than a dog, he was the only home I ever had. He slept at the foot of my bed. Followed me to school every day and waited outside the gates until ma took to locking him inside when I was leaving because the teachers were giving out mad. I know it's stupid but I tolt him things too, talked to him all the time about how I was feeling and shit like that, because, like they say on all those ads, it's not good to hold everything inside all bottled up like, everyone needs someone to talk to. My someone was a gammy-eyed dog and he was some listener. It was my friend what you took from me. He wasn't hunting no sheep, like you say. That's bullshit. First day you passed on the road in your jeep I saw you swerve for him and every time after. Where are all these dead sheep? Buried them, is it? Convenient. Ya.
This here was another new start. Ma would go on like this each time we moved. She'd such high hopes for every latest place. She'd read in one of those self-help books she was fond of reading, around the time that da stopped calling, that it takes a village to raise a child. She's the whole time since looking for that village and each village disappoints her. I don't know why we couldn't just try to make a go of it on our own. I suppose she thought she wasn't enough for me. But she was. Her and Hobo. At least the moving meant she'd get a new smile on her face and a kindling in her eyes each time we loaded the car and took the road out of the past into the future even if I knew that in a year or two it would be another past we were driving away from.
We tried our best with you. When you passed us on the road and didn't look at us, she worried what she had done. I said, fuck him, miserable old bastard but she always worried about being liked. Things like that ate away at her. Nothing would do but for her to land up to your doorstep with an apple tart. Made it from the apples that fell in over our wall from your orchard. The night before, she was the whole night bent over the table, Jamie Oliver on her phone showing her the way, flour all over that phone, flour everywhere. Took her three goes to get the pastry right. Myself and Hobo feasted on the first two flops. Spent half the next morning worrying about what to wear, didn't want to look hippyish. Settled on jeans and a jumper and tied her hair back, even put on a bit of make-up. You didn't even look at the dish in her outstretched hands. Closed the door in her face and left her standing on the step like a tinker.
I could've seen myself staying in this place. The ma too maybe. She'd got a job as a classroom assistant in the Steiner school in the local town. Loved it, so she did. I hadn't bothered enrolling into another school. F's all the way in the Junior Cert and I'd only another couple of years left and no point wasting everyone's time going after a leaving cert because everyone knew I wasn't going to do nothing with books. I've a job washing dishes in a fish restaurant in the village. The Chef there is showing me other stuff too, de-bearding mussels and shucking oysters and on busy nights he put me on the fryer and I've to dip the cod fillets into the batter and fish them out and there's a wan on the floor that's about my go who doesn't look at me at all when I'm in the washup but who I'd swear is giving me the eye when I'm behind the pass. Chef is saying he might put me on the starters for the summer because he sees I'm into it and want to learn. Most young lads have no interest in working or learning anymore he said, full of guff too and moody little shits glued to their phones, he liked the way I tore into the pots and came running and said yes chef if he roared for clean plates and just done what I was tolt.
You think you're the lord of this place. Up on this hill on your own in a big empty house. Chef tolt me not to mind you, that you're turning into a sad old fool. Used to be sound, he said, life and soul of the party. Had a fine American wan and her son living above in the house with you until you clattered her one night after a feed of drink and she wouldn't take it, ran off on you, he said, back to the states. Everyone preferred you when you were on the drink, bit of craic in you then, great man for a song and never a better man to buy a round. Here, get this whiskey into you, swally it, come on. No point in closing the gate after the horse has bolted. What happened to you mister? How come you like to hit women and shoot dogs?
The days are long without Hobo. Before, we used to walk and walk. Up over the hill to the mast and then down by the tower and out over the rocks out past the pier. Everybody else took the cliff path so we walked out over the rocks. Some of them limestone pavements were smooth as marble and Hobo would stick his snout into every grike going. We'd walk up to this place that's the end of the line for huge rollers that are after steaming across the ocean, tumbling in they are, thinking most likely on some reward after their long journey but they'd jack up at the last minute when they saw they were going to be smashed. I love standing there, watching them in those last seconds when they curl back those fists and bust them into the rock shelves.
You looked scared now. You should be. One of my teachers once tolt me that there's no such thing as a hard man, just someone who's got nothing to lose. I lost whatever I'd left when I broke into your house. Didn't know what I was at for a start. I'd no plan. Saw you leave in the jeep and was just going to fuck the place up a little bit. Had it in mind to take a shit on your kitchen floor. Was in the kitchen when I saw the gun. Who leaves a shotgun on their kitchen table in fairness? Any youngfella who sees a gun is going to pick it up to feel the weight of it in his hands. Anger when I thought of Hobo's eyes at the other end of this barrel and the clatter then of the front door going and the dark shadow of you standing in the doorway. There was nothing else for it, no option other than to swivel and point the barrel at you. You're tied to the chair now. Fuck's sake. There'll be no end to this. I'll be took off my ma. They'll send me away for sure.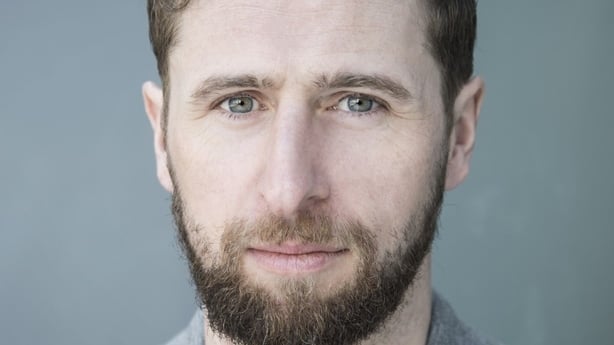 There'll be no starter section or shouting yes chef or table five away to that young wan on the floor that's about my go. You're right. I don't have to do this. I'm not dumb. But if you'd ever come out walking with myself and Hobo you would have seen those waves. Everybody just sees them break and they go whoa but they never think of where they came from. They don't know the energy that has to go into making a disturbance like that and when I asked Chef about how the waves are made, he tolt me that it's not a few hundred metres offshore, the whole thing begins way back, thousands of mile out in the windsea. I think about that place, the windsea, I'd love to see it out there, calm as nothing until there's a brush of the wind over the water, accidental like, no thought in it, like a stray touch or a word or even something not said when it should have been, just a little nip and then a ripple but that's the start of it, there's energies that can't stop once they've been set in motion, it can't stop itself until it meets something solid in front of it and then it breaks.
I'll have to gag you again now if you don't stop mouthing. You had your say when you pulled that trigger. Might as well take my time now that I'm here. There's neither of us going nowhere so settle down. Maybe tomorrow, I'll find what I call home, until tomorrow, you know I'm free to roam. Let's finish this whiskey together. There's a long night there yet, I've no one to talk to now Hobo's gone. I've a lot to get off my chest. Been travelling so long. Need to sit and rest now. Listen now. We could be right old pals by morning, mister, so we could, right old pals by morning.
About the author: Dónal Minihane is a hotelier in Doolin, Co. Clare. He was a past winner of the Irish Writers Centre Novel Fair and is a PhD student of writing at the University of Limerick.
Windsea was read on air by Aaron Monaghan on Wednesday 29 September as part of the RTÉ Short Story Competition series 2021 in honour of Francis MacManus, which ran weeknights on Late Date from Monday 27 September to Friday 8 October at 11.20pm on RTÉ Radio 1.
Listen back to Arena with Seán Rocks from Monday 27 September to hear the judges, Lucy Caldwell, Declan Hughes and Lisa McInerney discuss this year's shortlist and announce their overall winners.