In this story, one of 10 shortlisted for the RTÉ Short Story Competition 2021, an isolated man ruffles feathers on his work Zoom calls...
Author Hugo Kelly says, "At heart, my story is about the shock of isolation, and a kind of self-examination that can be part of that."
---
We Must All Be Kind by Hugo Kelly
The young girl in the downstairs apartment is crying again. Her thin voice is plaintive. I wait for her to stop or for a parent to tell her to. But today she continues to cry. It is an uncomfortable sound. On my daily walk I often see her and her younger brother sitting at the window looking out. They look at me blankly and yet I sense they are waiting for me to pass. As if I am something of interest in the long day, a passing ship, an airplane in the sky. In a way they remind me of my sister Karen, and myself. We did a lot of lounging and arguing when we were young. Karen emigrated to Australia with her family just after my father died two years ago. I think I must have resented her leaving. I have not been in touch in a while.
My laptop beeps suddenly and I am summoned by another email. It's Steve the project manager looking for an update. I send him a one liner that I am on track. We have an important Zoom meeting tomorrow about the project. I am pretty sure that I have more coding to do than the others on the team. Steve told me that I had more CAPACITY though this didn't explain why I have to do more. Some days I wonder have I misunderstood some of the basic rules of life. Or have some just remained hidden? Maybe my mother and father shielded me too much. I have thought of them a lot over the last few months. I am glad that they haven't experienced the lockdown and its fears.
The girl downstairs continues to cry. Finally, her father shouts, a door slams and there is a sudden ominous silence. I work on for another hour until I am too tired to continue. The heating comes on and the radiators creak. The fridge begins to vibrate. I put on the television but can't bring myself to stare at another screen. I turn it off with relief. It's only then that I notice that I am still wearing my father's suit.
Last week my washing machine stopped working with a large portion of my daily clothes submerged in soapy water. I was unable to open it, no matter what I did. Soon I was forced to wear clothes that I don't normally use.
We need your consent to load this YouTube contentWe use YouTube to manage extra content that can set cookies on your device and collect data about your activity. Please review their details and accept them to load the content.Manage Preferences
First it was my old jumpers and shirts, then my navy blazer that I had bought optimistically for dates. Then I remembered my father's suits. These were part of his belongings that my sister had held onto after his death and then passed to me. I was meant to give what was suitable to a charity shop, but I had never got around to it. I found a number of his suits neatly packed in a large thin box and tried the trim, navy one on. It fitted me reasonably well. In middle age I have my father's frame, something which I had never realised before. I find this comforting. In fact I quite enjoyed this assembling of new outfits. It was a diversion and I began to wear the suits and jackets for our regular Zoom team meetings.
At first there was amusement and lots of thumbs up emojis from my colleagues. But then as the meetings went on I felt an unease, especially from project manager Steve. He didn't seem happy and there was sharpness in his tone and in many of the questions that he asked.
On Tuesday last I received a work call. It was Hannah from HR. I have only met Hannah a few times and I was mystified about why she was ringing. She asked me how I was getting on. Had I seen the working day tips that had been circulated? And the link to the online mindfulness course? Soon though she got down to business.
"John to be frank, lately you are making your team a bit... uncomfortable with your behaviour."
"My behaviour?" I said. "I don't understand."
"Well, it's mainly about the way you are dressing. It's a bit formal, especially for the situation we all find ourselves in. Steve feels you are trying to make a point. It's a bit passive-aggressive. We're not that kind of organisation."
I didn't know what she meant but I told her that my washing machine was broken, and I have had to wear other clothes until I got it fixed. I tried to explain that I did like wearing the suits because they helped me leave work behind when I took them off in the evening. Otherwise, there was nothing but work to fill my days.
"Hmm," Hannah muttered. "Hmmmm."
She thought deeply for a second before speaking.
"We need to be kind," she said.
Her voice rose ever so slightly as she spoke.
"We must all be KIND. Could you, you know, just handwash a fleece or a hoody or something?"
I said I would, thanked her for the call and hung up.
I stand up now from the kitchen table where I work and go to the window that looks out over the green in front of my apartment. There is a spring storm. Rain smears against the glass and I feel a cold draught coming from somewhere. An empty milk carton bounces across the muddy grass. I have to admit that I am still bothered by the call.
Once, on a rare occasion, I was picked for the school soccer team. We were due to travel to play a well-to-do school in Sligo. My father insisted that I wear my suit. I was representing the School after all. He believed in personal appearance like other people believe in good diet and fibre intake. We argued of course but that day he got his way, and I did wear the suit. I was mocked for the whole journey, even the teachers found it funny.
Today I feel as if I am back on that bus again. But in a strange reversal of the situation in a parallel universe. The girl downstairs begins to cry again. But her voice peters out quickly as if extinguished by the wind.
I am tired but it is too early to go to bed. These nights I fall into a strange, syrupy sleep. I am alone during the day. But at night my dreams are clogged with friends I have lost touch with, acquaintances, the vaguest of past contacts. Even in the tormented logic of sleep I wonder what they are doing in my mind. In the morning I always wake exhausted, as if I have been to a long, awkward party where I didn't know how to behave.
I walk to the spare room where I have kept my father's things. All of his suits and jackets are either on hangers or lie on the bed from my previous rummaging. There is a dusty smell in the air, a tinge perhaps of my father's pipe smoke but I might be imagining that. There are a few more boxes to look through. These are smaller, with more personal effects. In between old insurance policies, I find pictures of my mother, old letters between them that I do not think it is proper to read. In a larger box I find some of our old toys and board games: dinky cars, a small Sindy doll, draughts, dog-eared Monopoly and Cluedo boards. Another small box reveals a couple of thin pocket diaries, the type with a few days on each page. These make me pause. I find many childhood events from my sister's and my own life marked with short entries. There are significant birthdays, first days at school, communions, the date of my first disco (with an exclamation mark), leaving for college, college graduations and so on. There is even a short entry for the day that I won my only ever medal in the Community Games for the under tens' long jump.
These memories make me feel odd, light-headed almost. I know that being alone so much has heightened my moods, made me more reactive. Still there is a message here about life and its incidental pleasures, its pleasing depths. There is richness in the ordinary. It is something that I have ignored my whole life. So strange to only see it now in the Lockdown.
I tidy everything up as best I can and feel a little better.
I decide that I should contact my sister. But instead of Skyping her, I find an A4 jotter and write a long letter to her. I try to be honest and to explain my life at the moment. I tell her that I am sorry that we have lost touch recently. It is strange writing a letter. By the time my sister gets it, it will be out of date. But maybe that idea is a modern view. The letter is true now. And my sister will understand that, and she may even hold onto it like my father had done with so many letters. One day perhaps her children will find it among her belongings and learn something about their uncle. It takes me an hour to finish it and reading back, I feel embarrassed by some parts. But I decide to leave the letter as it is.
It is late when I finish. A quietness has fallen except for the hum of distant voices coming from some indeterminate place outside. I tidy up, switch off the lights and go to bed. Sleep pulls at me but tonight I do not feel so uncomfortable with it. I think of the day I won the medal. When my father came home from work, I showed it to him in its little plastic wallet. He clutched the silver medal in his hand as if he had won it himself and then kissed my head which I never remember him doing before. I drift into sleep and for once the grimacing dreams are not there.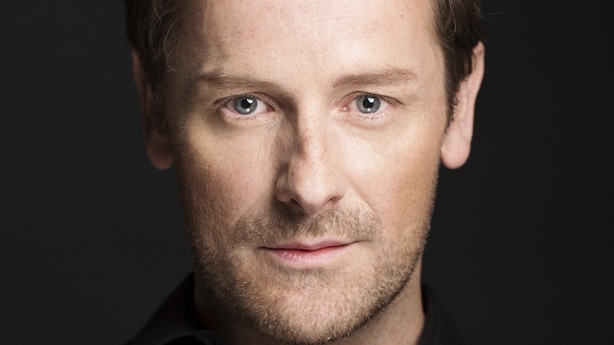 After breakfast I go out and post the letter to Australia. The children downstairs sit at the window looking at me as I pass. I leave the box of the old board games and toys for them with a little note explaining that if they wait a couple of days before using them, there would be no chance of any virus transmission. Later the children wave to me as I pass on my return. It was the first time that I have ever seen them smile.
Back in the apartment my laptop pings out a fifteen-minute warning for the upcoming Zoom meeting. I am standing in my spare room again, looking at my father's suits. There is a hat box that I have not opened yet and another small container that I see is full of cufflinks and other accessories. I feel nervous and yet a little elated as I decide what I am going to do.
I am first on screen for my Zoom meeting. There are barely subdued gasps as my colleagues come on and see me. I am wearing my father's dark navy pin stripe suit with wide lapels, complete with waistcoat. This was his special suit that he once bought in Louis Copeland's on one of our rare trips to Dublin. I am also wearing a new white shirt and a dramatic floral tie. A thin red handkerchief peers from my jacket pocket. A gold watch chain is just visible.
Steve coughs, unable it seems to say anything.
I smile at my colleagues.
"Sorry," I say. "I just forgot one thing."
I reach out and lift the fedora that I have left out of sight of the laptop camera and place the hat on my head. I leave it at a little tilt, just for added effect.
"Time is moving on," I say to the assembled group. "I think it is time to begin."
About the author: Hugo lives in Galway where he works as a librarian in NUIG. He has won a number of prizes for his stories, including the Cúirt Writing Award, and has twice been shortlisted for the Hennessy New Irish Writing Awards. His work has been published in the Stinging Fly and broadcast on RTÉ Radio One and BBC Radio Four.
We Must All Be Kind was read on air by Ronan Leahy on Wednesday 6 October as part of the RTÉ Short Story Competition series 2021 in honour of Francis MacManus, which runs weeknights on Late Date from Monday 27 September to Friday 8 October at 11.20pm on RTÉ Radio 1.
Listen back to a special Arena with Seán Rocks at 7pm, broadcast Monday 27 September. to hear the judges, Lucy Caldwell, Declan Hughes and Lisa McInerney discuss all the stories on this year's shortlist.