Acclaimed filmmaking duo Christine Molloy and Joe Lawlor introduce their latest film Rose Plays Julie, a gripping thriller starring Ann Skelly, Orla Brady and Aiden Gillen, currently on release in Irish cinemas.
One day we will subject ourselves to psychoanalysis to find out why it is exactly we are so drawn to narratives and characters where the central focus is identity under duress. Having made two previous films in which our main characters quite literally step into someone else's shoes and assimilate themselves into someone else's life, and in so doing find a way to move forward with their own life, with Rose Plays Julie we were intrigued by the idea that our central character, Rose, could become a different version of herself, Julie, the person she would have been if she hadn't been put up for adoption. At the heart of the film is Rose's desire to reconcile these two different versions of herself as, not knowing her past and where she came from, she is struggling to imagine her future.
We need your consent to load this YouTube contentWe use YouTube to manage extra content that can set cookies on your device and collect data about your activity. Please review their details and accept them to load the content.Manage Preferences
The theme of acting, or playing a role, is also a recurring idea in our previous films. By its very nature, adoption - in particular closed adoptions where identifying information is withheld - creates alternative stories and narratives and is often shrouded in secrecy, mystery and even lies and untruths. Names get changed. Alternative certificates are issued. Histories get erased. Relationships are severed. How people experience adoption is different for everyone. Whether an adopted person wants to find their birth parents or not, whether a birth parent wants contact with the child they gave up or not, is a very personal decision. In our story our character Rose is caught up in the reality of adoption as it exists in Ireland. In Ireland the power has always resided with the birth parent - in specific, the birth mother. If the birth mother doesn't want to be traced, it is her legal right to deny her child contact. Rose's birth mother, Ellen, has good reason to not want contact of any kind with the daughter she gave up and has done everything she can to evade such contact, but Rose is tenacious and inevitably finds her way into Ellen's carefully constructed world. This is when the central idea in Rose Plays Julie merges with the other main idea - the exploration of the impact of sexual violence and the need for justice in whatever form it takes.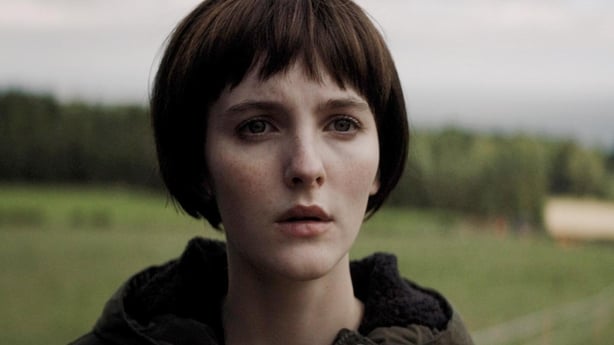 When we were nearing the end of the development of Rose Plays Julie, the #MeToo movement took off and a spotlight was shone on the pervasiveness of sexual assault and violence in our society and the widespread abuses of power that allow it to happen unchecked and unpunished. It seemed that the themes at the heart of our story were suddenly centre stage. We always knew we also wanted to focus on the impact of rape. Not the act itself, but the aftermath. It seems so obvious to say, but it's not something we think of often in relation to rape, but it is the only crime that can be committed that can lead to the creation of a new life. The impact of the violation, when it leads to rape conception, is shocking and challenging - particularly when we think of the all to recent regressive attitudes towards abortion - but we knew we wanted to explore this reality through Rose and Ellen's story. We wanted to enter into this dark, painful world by creating three characters - the Mother, the Father and the Daughter - who are irrevocably bound together by an act of violence.
The film was many years in development. Which is so often the case. We are writing this small piece on the day it is finally released in Irish cinemas. This is the moment that makes sense of the whole endeavour. The day your film finds its way to the audience.
Rose Plays Julie is on limited release in cinemas across Ireland.