Thomas Mann was born in Lubeck in 1875, the son of a businessman and his Brazilian born wife. It was expected he would take over his father's grain business but he resisted, hoping instead to become a writer.
The young dreamer grew up to be awarded the Nobel Prize for literature and with The Magician, Colm Tóibín has crafted the details of his life into an absorbing novel which also contains fascinating details of German life, at home and in exile during the first half of the 20th Century.
The novel begins with the young Thomas watching his mother, Julia, greet guests at their home. Brazilian born, she is considered 'exotic' in the Mann's solidly middle-class environment. Thomas himself we are told is living 'in a world of dreams'. He has no interest in school, and wants to become a writer like his brother Heinrich. This is not initially encouraged and Thomas goes to work for an insurance company, but spends his days writing fiction at his desk and eventually turns to writing full time.
Tóibín tells Mann's story in a sparse, economic style, with short sentences and very little expansive description or flowery prose. This makes the book both accessible and incredibly easy to read, occasionally bringing to mind a classic family saga. Initially however there are times when the reader hopes for more insight into Mann's inner life, particularly when it comes to his writing, and to understand how he feels about the situations he finds himself in rather than simply seeing his reaction. As the book continues however the reason for Tóibín's style becomes apparent. Thomas Mann is a gay man, who has short relationships, both physical and emotional with other men but in the Germany of his day he is unable to admit this to the world, or perhaps even to himself. He marries Katia, and they have six children and Tóibín's staccato, almost distancing style is perhaps an accurate representation of the mind of a man who has to hide the truth about himself, maybe even from himself.
We need your consent to load this rte-player contentWe use rte-player to manage extra content that can set cookies on your device and collect data about your activity. Please review their details and accept them to load the content.Manage Preferences
Listen: Colm Tóibín joined Brendan O'Connor in studio to talk about The Magician
Mann eventually leaves his native country and, despite being feted for his descriptions of German life, lives his later years abroad, much of the time in the US. For me, the true joy of the novel lies in its second half, as Mann grapples with world political events and finds himself a writer in exile, a German intellectual watching from afar the rise of Hitler and the Nazi party. There are flashes of humour, particularly as the family learns English, and a fascinating insight into the higher echelons of American political and academic life. As the novel builds pace, we also learn more about Mann's dedication to his craft, even managing to write on board a ship that is essentially a rescue mission, bringing the family to live in the US. Here too we see the depth of the support he receives from his family, with his wife and daughter seeking out places for him to write, an act which leads them to encounter for the first time the English word 'mollycoddled'. But Mann also has to come to terms with the horror unfolding in his homeland, eventually recording anti Nazi speeches for broadcast in his native country.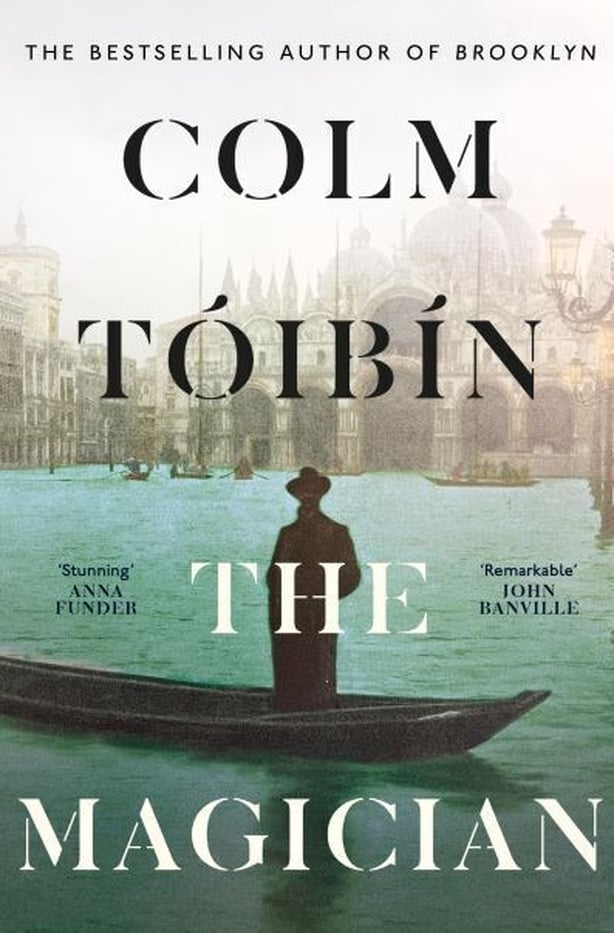 This beautifully detailed book is about Thomas Mann, but his family are far from the supporting cast. The novel has the depth and space to give the reader gripping detail about his children, including the troubled writer Klaus and the fascinating Erika, who was a woman of many roles, including war correspondent. Even the grandchildren get entertaining walk-on parts.
But for me the star of the book was Katia, Mann's life long partner. Given his homosexuality it might have been tempting to relegate her to a side role, or even to portray her as a person to be pitied. In The Magician, however Katia emerges as a strong, intelligent and resilient person and she and Mann, despite the unusual circumstances, build what appears to be a strong and affectionate partnership.
This book is simultaneously the story of a man, a novel about an unusual but loving family and a fascinating explanation of life during the most traumatic years of the last century. On finishing, I immediately sought out books by Thomas Mann. I also really want to read more about Katia.