Youth Work Ireland's Irish Youth Music Awards (IYMAs) programme returns with a massive National Online event this Saturday September 18th to mark the end of a busy year supporting young creatives across Ireland.
This annual event offers young creatives and musicians from across the country access to some of Ireland's best industry professionals for exclusive workshops and performances plus lots more.
The IYMAs works with youth projects and young people (aged 12-19) from across the island of Ireland via hubs set up in these areas, providing personal development and hands-on music-based education as well as providing access to the creative and music industries.
These hubs usually host activities locally and in person as part of the programme, and guided by the programmes framework this would finish with a live event to showcase these learnings in Croke Park - but this year's journey for those involved took a different direction in light of Covid restrictions.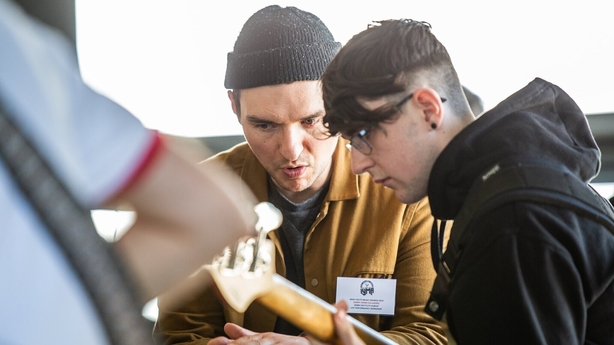 Lots of activity moved online and built on the knowledge learnt last year to create relevant support to young people to help them realise their potential, stay connected and to have a say in guiding the direction the programme took in terms of support offered to them.
IYMAs Director, Barry Lennon stated the importance of the IYMAs and initiatives like it especially in this online reality by saying
"It's vital that we support young people to learn, collaborate and to realise their own potential and confidence", says ITMA Director Barry Lennon, "as they are the future creative entrepreneurs of this island and these supports are more important than ever especially when the last two years have been very isolating for young people. This year we saw our impact with a larger engagement by young females across our hubs as well having over two thirds of participants in the programme from CSO/ POBAL deprivation scoring areas showing the impact and importance of this work"
This year's programme provided young people with supports, including hosting online industry workshops/masterclasses on topics like song writing, social media and home recording by a whole host of industry professionals like Delorentos and producer Ber Quinn (Villagers, John Grant and Divine Comedy).
To create content relevant and based on the needs of those learning and delivering the IYMAs programme locally, Barry created feedback loops to capture what content the participants wanted and what support they required.
"We learnt a lot around the needs of the youth leaders delivering the IYMAs programme and also identified the needs of young people," says Barry. "These spaces helped inform the additional support provided to them and provided a way for content to evolve organically as the year went on based on their current needs. The learnings from these masterclasses were put into practice by hubs and the wider community, with over 6000 young people engaging and participating in online masterclasses, activities and webinars."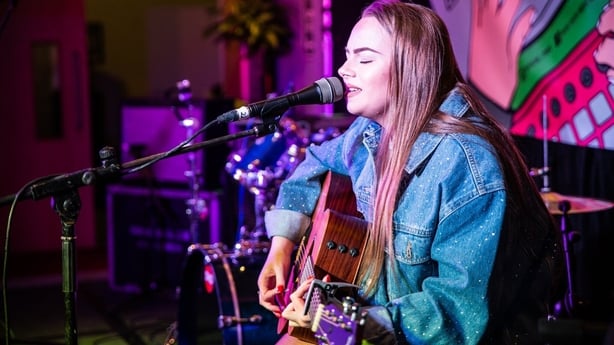 This Saturday's online event will showcase some of the learnings obtained by young people, showcasing performance videos produced locally by their IYMAs hubs this year.
The event will also host workshop and exclusive performances by industry professionals, including Chasing Abbey, Nialler9 , Soda Blonde, Gemma Dunleavy, while hit podcasters Laura Fox and Emma Power from RTÉ 2FM's chart topping show My First Ride will teach participants how to start a podcast, and Dave Magee from BIMM Institute Dublin will host a song writing workshop.
Virtual doors to the 2021 Irish Youth Music Awards open at 10.30 am on Saturday, September 18th - find tickets here, and find out more about the IYMAs here.