The family of the late Veronica 'Ronnie' Dunne has donated her extensive collection of musical scores, recordings and other memorabilia to the Royal Irish Acadamy of Music.
The collection includes photographs of her life as an international soprano, and a Petrof Grand Piano which will be housed in a room named after, and dedicated to, Ronnie Dunne in the RIAM's redeveloped campus, due to open in Spring 2022.
The family also plans a foundation contribution to scholarships which the RIAM will develop to perpetuate the legacy of Dr Dunne.
"Veronica Dunne was a most beloved and revered member of the RIAM's Vocal Faculty. Teaching with us until just last academic year, and with all her energy and passion for vocal students and opera, she continued to inspire us all," RIAM Director Deborah Kelleher said.
"Hers is one of the most important legacies in Irish vocal pedagogy, and the history books will mark her contribution to music in Ireland as immense.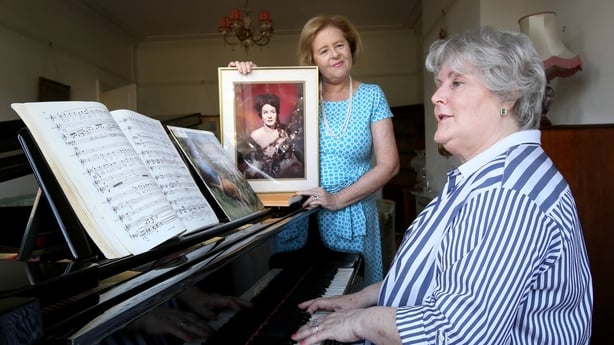 "We are so grateful to her family for gifting us such an important and personal archive of her life's work which we will proudly house in The Veronica Dunne Room at the RIAM," she added.
Speaking on behalf of the family, Dr Dunne's daughter, Judy Gaughan said she was delighted.
"My brother Peter McCarthy and I are so delighted to hear that our mother's extraordinary legacy and generous spirit will be indelibly marked by the RIAM's dedication of a room in her name when its redeveloped campus opens in 2022.
"We are delighted to gift a vast and personal collection of our mother's personal musical memorabilia and that her beloved piano will continue to sound in a space that recognises the significant contribution she made to Irish musical life."
Meanwhile applications have opened for the 10th international Veronica Dunne International Singing Competition which is scheduled to go ahead from 20-25 January next year at the National Concert Hall.
There will be online and live audition rounds in the Autumn, both in Dublin and in prestigious venues in Europe.