A portrait of a mother practicing healing methods on her son has been revealed as the winner of the National Gallery of Ireland's Zurich Portrait Prize.
Me Ma Healing Me by Salvatore of Lucan was announced as the winning portrait at a virtual ceremony hosted by the National Gallery of Ireland. As well as a prize of €15,000, the artist will receive a commission worth €5,000 to produce a new work for the National Portrait Collection.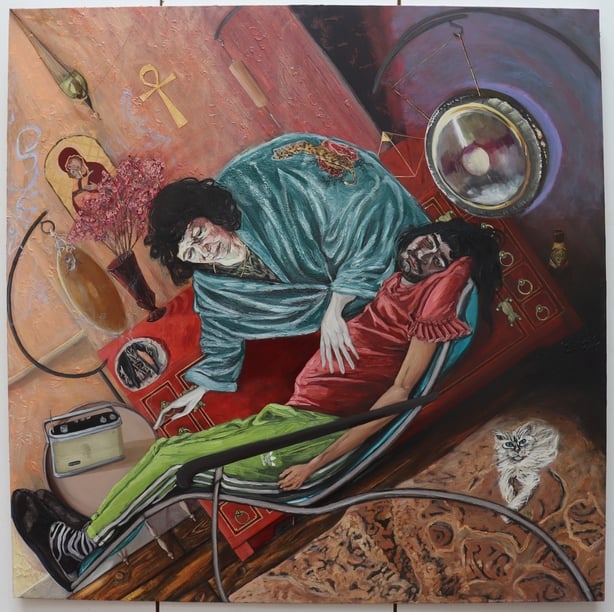 Salvatore of Lucan (b. 1994) creates large-scale works in an attempt to communicate a sense of the world he inhabits. Exploring home, identity and relationships, he creates expansive domestic scenes where the familiar approaches the magical. This is his third inclusion in the Zurich Portrait Prize.
Regarding his double portrait, Salvatore of Lucan said, "My mother practices sound healing and Reiki, and anytime I'm at home and feeling unwell, she offers to practice on me. I am a distant son and can be sceptical about some of the hippy stuff, but when her hands hover above me, I do feel my mother's love, and am aware that she is trying to heal me. In making the painting I was inspired by the kind of uncanny, suspended feeling one finds in the alchemist paintings of Leonora Carrington."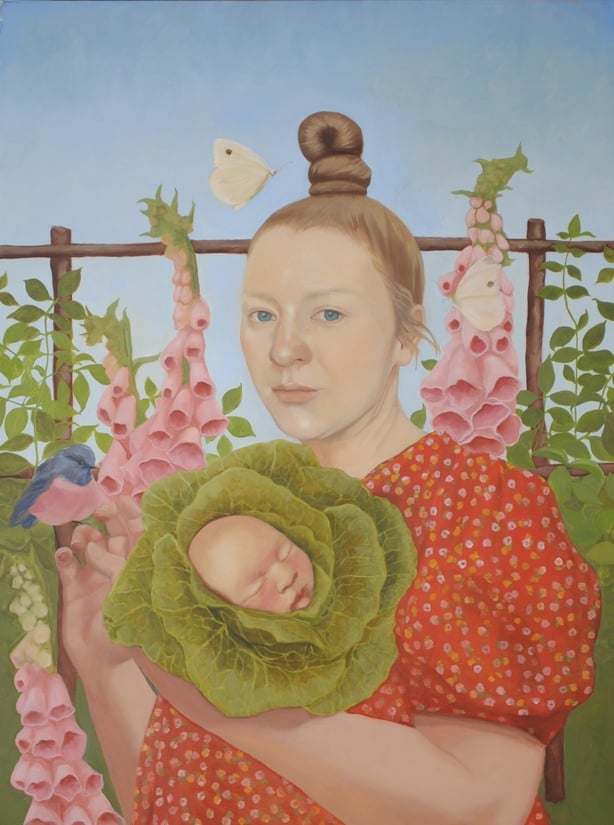 The Zurich Portrait Prize showcasing contemporary portraiture is open to artists from across the island of Ireland, and Irish artists living abroad.
Vanessa Jones and Tom McLean received highly commended prizes to the sum of €1,500 for their respective portraits, Cabbage Baby (self-portrait) and Note to Self.
24 artists, working across a variety of media, made it to the final stage of the competition.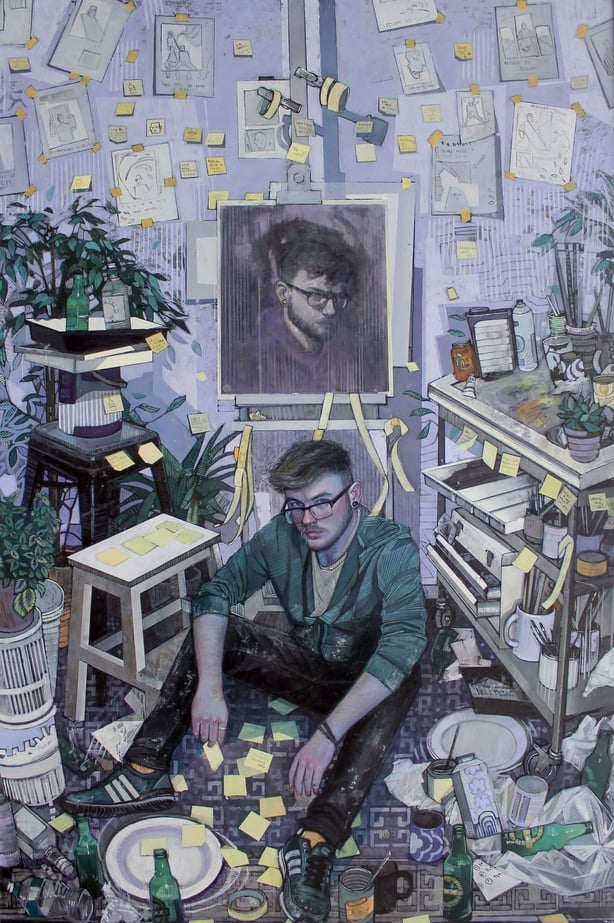 Judges for the 2021 Zurich Portrait Prize incuded artist Eamonn Doyle; Róisín Kennedy, art critic and Lecturer/Assistant Professor in the School of Art History & Cultural Policy, UCD; and Seán Kissane, Curator at IMMA.
Commenting on their selection, Seán Kissane said, "We were delighted to be introduced to so many new artists through this process. The broad spectrum of artistic enquiry encountered here was truly impressive."
An exhibition of the shortlisted portraits is on display in the National Gallery of Ireland from 13 November 2021 to 3 April 2022, and then travels to Crawford Art Gallery, Cork, where it will be displayed between 23 April and 17 July 2022 - find out more here.