For A Word In Edgeways on RTÉ Radio 1, Sheila Killian celebrates her granduncle Fr. Jimmy Coyle, 'a hero who died for what he believed' - listen above, and read Shelia's tribute below.
100 years ago today, my granduncle Fr. Jimmy Coyle, an Irish priest in his 40s, walked out to his front porch in Birmingham Alabama on a sunny, Thursday evening to read his breviary. Half an hour later, he was dead, killed by a member of the Ku Klux Klan. His sister Marcella ran from the rectory in time to see the killer leave, a dangerous man holding a grudge, a gun, and a brotherhood to defend him.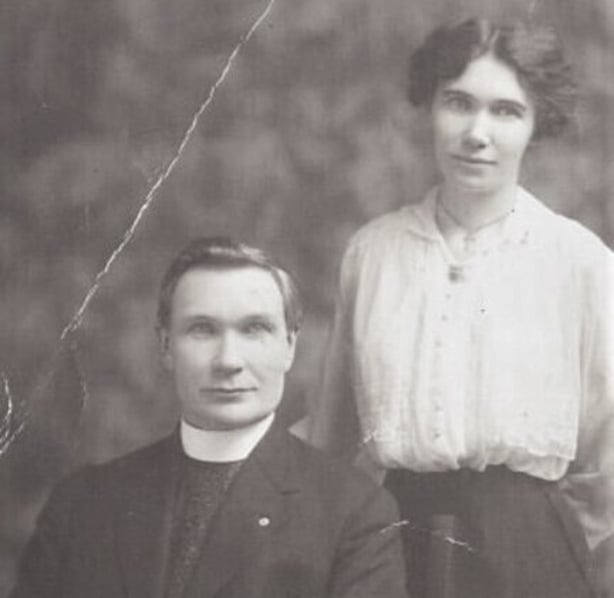 My uncle Dinny once said: the life of a man is not like the flight of a bird through the air, leaving no trace behind. 100 years later, Jimmy is well-remembered in Birmingham. He left behind newspaper articles, churches and schools, and 17 hardback notebooks of hand-written sermons, still lined up today in a bookcase just yards from where he died. More than that, his picture hangs in the Birmingham Civil Rights Institute. He is commemorated as a hero who died for what he believed – that everyone is equal in the sight of God.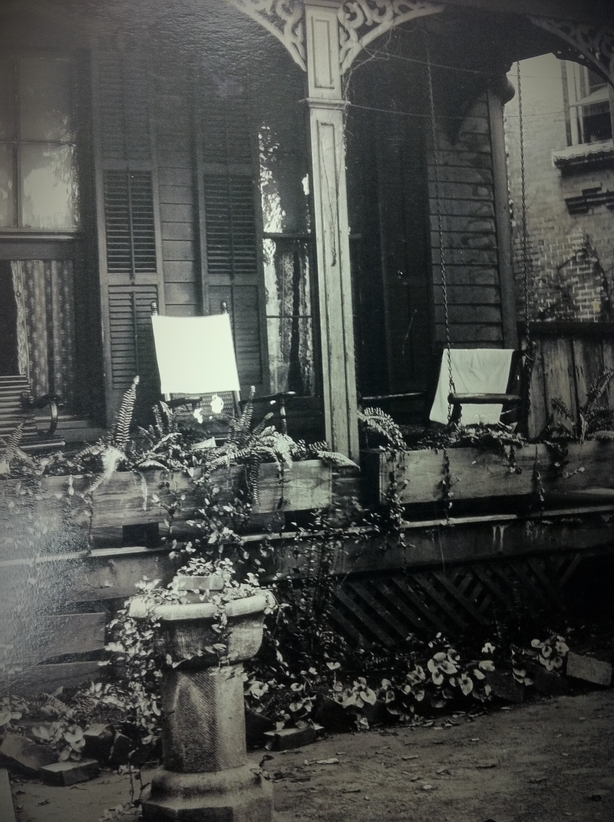 His picture hung in our house too, in Roscommon, where his sister Marcella finally returned when I was a baby, moving in to live with us after 60 years in the Deep South. I knew her as an old lady who lived in bed, who wore face powder and hairnets, who spoke to the newsreaders on TV, who needed the kind of care that held my mother on an invisible string, never able to stray too far. She taught me to read, told me stories in her Southern drawl, Brer Rabbit, Brer Wolf, Brer Fox, and that other exciting story of her brother, his big public life, his spectacular death.
When I came to write their story, Jimmy was already well-recorded. The traces of Marcella's life were less obvious. She'd been close to him, but left no writing, no monuments, few public records. Yet she's the one we knew, who had time for us, so we saw it all through her eyes, a woman in a dangerous time, living through loss, talking to children, making us remember.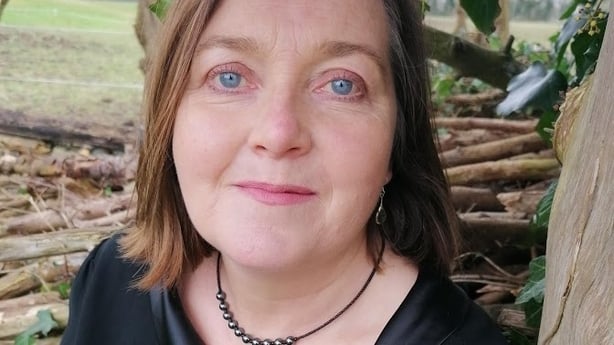 Dinny was right. The live of a man or a woman – even one as private and undocumented as Marcella – is not like the flight of a bird through the air. We all leave traces behind, every day. And those traces last longer than you think.
Sheila Killian's debut novel Something Bigger (published by Caritas Press), inspired by the life of Fr Jimmy's sister Marcella, is out now. Listen to more from A Word In Edgeways here.