Editor Seamus Callagy introduces Where Would You Like the Bullet?, a new documentary about author Aidan Higgins, which receives its Irish TV premiere on RTÉ 1 on Tuesday 24th August.
When I rang Annie Proulx, author of Brokeback Mountain and The Shipping News to talk about her favourite unknown Irish author, it was early morning in New England and she was brewing coffee.
From her kitchen half way across the world, Annie reiterated her view that the 'ferocious and dazzling prose of Aidan Higgins, the sheer architecture of his sentences leaves you breathless'.
So who was this unknown author that one of the best known authors in the world felt so strongly about? He was Aidan Higgins, and in 2015 he was carried into my life by the playwright and director Neil Donnelly.
Watch a trailer for Where Would You Like the Bullet?
Neil turned up at the door of Kairos Communications where I had just finished editing an Angelus minute for RTÉ. Fittingly enough, this Angelus was about a sand sculpture, a symbol of the impermanence of everything but also the truth and beauty that can be revealed in art. In Neil's leather satchel was a drive containing the interviews, and visual imaginings that would become the documentary Where Would You Like the Bullet?
Over the next five years I worked on and off with Neil on his mission to right the wrong that had seen Kildare native Aidan Higgins largely ignored outside of a small circle of literary admirers. With no funding and working in spare time, this work was frustrating and very challenging as the edit was squeezed between other jobs.
Even Higgins wasn't enthusiastic, in fact it was his reluctance to be the star of his own story that brought forth the title. But still the film went on.
Actors Denis Conway and Paul Daly conjured up an on-screen Higgins to bring life to the words of Donkey's Years, Dog Days, Balcony of Europe and others. IFTA-winning cameraman Micheal O'Donovan brought beautifully into focus the faded glory of Higgins' childhood home, Springfield House in Celbridge.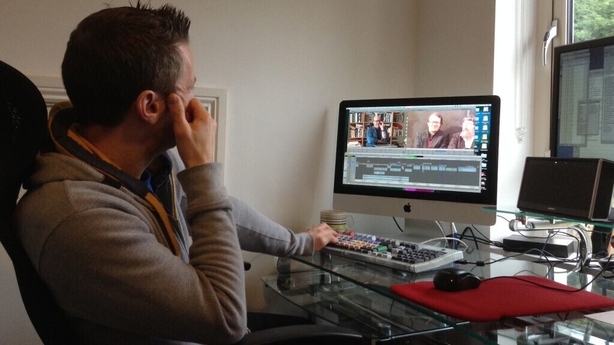 There were plans for re-imaginings of Bornholm Night-Ferry, Lions of the Grunwald and the epic Balcony of Europe all to be shot as the budget allowed. In the spare hours, over weeks and months the bits were pieced together. And then Aidan Higgins died.
Suffering from declining sight and dementia, he passed away aware that his own story was being written for the screen, but too enfeebled to partake. HIs obituaries all noted his genius, his experimentation and the singular lack of recognition for his groundbreaking work.
In his interview for the documentary, John Banville remarked that he felt Aidan's work would not be recognised until after he was dead. For the last five years, Neil Donnelly has been slowly assembling the case for recognition.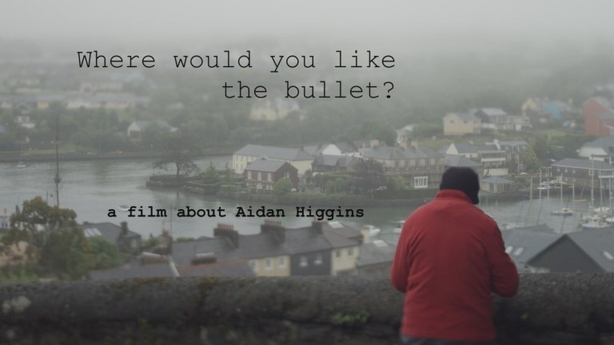 Higgins first novel Langrishe, Go Down was made into a film starring Judi Dench and Jeremy Irons. Then followed the massive Balcony of Europe, which broke many moulds and began a pattern of his art becoming his life becoming his art. His life and loves became the words of his works as he stole memories, letters and moments from his everyday and wrote them into his novels.
Higgins' magpie like plucking and picking followed through to making of his film as we begged and borrowed archive images of Celbridge, Sligo, London, Copenhagen and beyond, which allowed Neil Donnelly to spend the budget for his garden shed on shooting more footage for the story.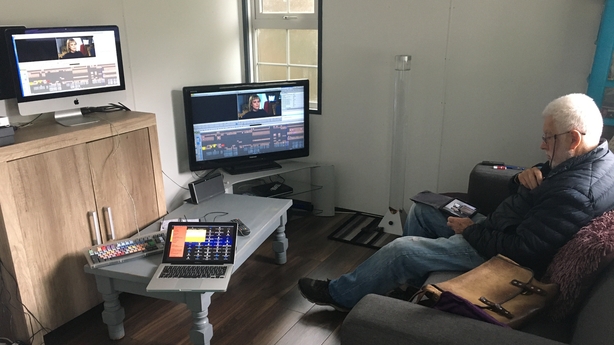 Over long days and late evenings at the edit suite in Kairos and later in the shed in my garden we compiled a film which shines a light on a man who, as Neil Murphy, professor of English at Nanyang University, said 'simply wrote magical sentences'. That magic is what made Annie Proulx a fan, what led the late Dermot Healy to see him as a mentor and a magic we hope will shine through in this film.
Where would you like the bullet? airs on RTÉ 1 on Tuesday 24th August.