Lauren Shannon Jones with Eoghan Carrick explores human obsessions of intimacy and autonomy in their new play Rescue Annie, which premieres as part of the Duets programme at this year's Dublin Fringe Festival - Lauren introduces the work below.
In 1958, the Norwegian toymaker Asmund Laerdal was fixated on drowning. The summer before, he had saved his two year old son from the same fate, pulling the boy from the water and performing a rudimentary version of CPR on his tiny body. The event influenced him to develop the first CPR mannequin. The doll had realistic hair and plastic lungs that would fill with air when a person breathed into its open mouth.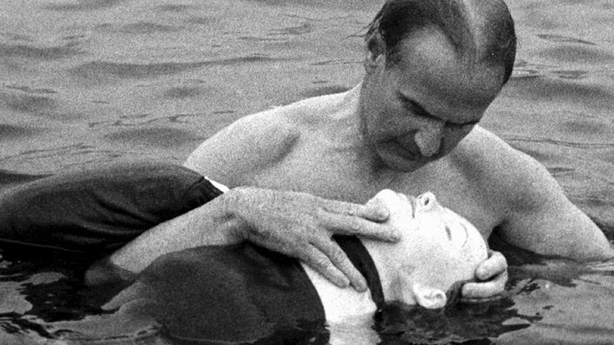 Much of the CPR training at the time took place in the military, and Laerdal believed that the male soldiers would be more comfortable performing the kiss of life on a doll that had a female face. The face that he used was one of the most recognisable of the 19th century: a death mask of an unknown woman who was pulled from the Seine in the 1880's. This mask had become a cultural obsession - Camus had a copy hanging in his study. Nabokov wrote poetry about it. Rilke mentions it in his only novel.
Laerdal named the doll Resusci Anne, or Rescue Annie.
Like most people on the planet, we have spent the last year preoccupied with proximity. As theatre makers, we have thought a lot about how we can get close to an audience again. After so long apart, it might be strange to be back in a room together. We thought about how we might use theatrical tools or techniques, like intimacy direction, to try to gain back this sense of lost intimacy. And we thought about the ways that Annie, a figure who experiences intimate simulations on a daily basis, might help us to do that.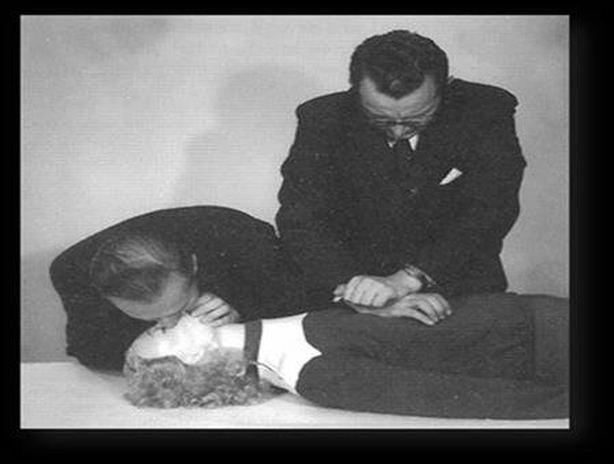 What if the most kissed face of all time was that of a woman about whom nothing is known? There is a curious tension in this dichotomy. The meaning of intimacy is tied inextricably to the idea of knowledge - in the bible, carnal knowledge, being known, means sex. But true intimacy is also a fantasy. No matter how close one feels to one's partner, it is impossible to know exactly what another person is thinking. The human experience is essentially a lonely one, and intimacy is a great con that convinces us otherwise. Do you really know who you're kissing? On an infinitesimal level, even physical touch is impossible. What feels like touch is the atoms of your skin repelling the atoms of someone else's, like North magnets. We go through life untouched, unf***ed, unknown. So maybe we have more in common with Annie than we think.
We need your consent to load this rte-player contentWe use rte-player to manage extra content that can set cookies on your device and collect data about your activity. Please review their details and accept them to load the content.Manage Preferences
Listen: RTÉ Arena talks Rescue Annie
One of the reasons I'm fascinated by Annie is that there is so little known about her, and yet at a certain time in history, almost everyone knew her face. Her unreadability feels like an act of resistance. She refuses to be commodified, even as she is reproduced thousands of times. The mask is so beautiful. The caster did a remarkably good job. There is something about the expression, and the tone of the skin, that has a presence to it. It seems to hum with energy. But when you pick it up, there is nothing behind it.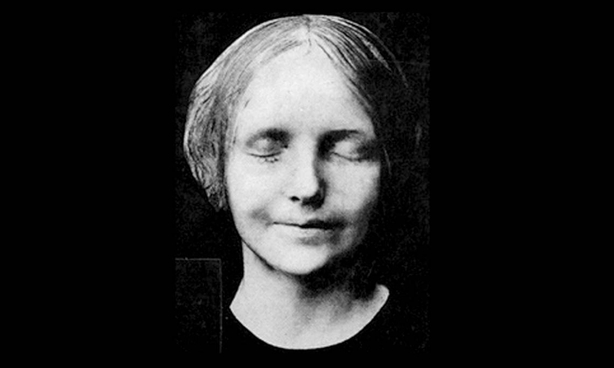 Annie performs the most visible vanishing act in history. And we pursue her endlessly because she gives us nothing.
Many artists and writers fell in love with Annie. She is the perfect object of artistic obsession - beautiful, enigmatic, silent. The unknowability of her, a perfect void. Ophelia, another drowned beauty, the brutally underwritten foil to the most complex character in theatrical history, is conceptually inseparable to the idea of nothingness. When Hamlet lies in her lap he speaks of the "nothing" between her legs, Ophelia, absent for most of the play, a non presence, eventually also surrenders to the water in a bid for oblivion. In the centuries that follow, attempts are made to fill the silence. To dream up a presence where there was nothing.
Everything comes of nothing, after all.
Even those we love are acts of our own invention. A strange dance between two isolated people, imaginary friends. In theatre, intimacy direction is used to build a safe facsimile of intimate moments. There are steps and techniques and agreements and protocol. And at the end, it looks as though two people are touching.
Lauren Shannon Jones and Eoghan Carrick's Rescue Annie runs at the Abbey Theatre, Peacock Stage from 11 - 18 September as part of Dublin Fringe Festival 2021: Superflux edition – find out more here.