Oscars conductor and award-winning composer Eímear Noone returns to the RTÉ National Symphony Orchestra to present and conduct RTÉ National Symphony Orchestra: Eímear Noone's Electric Arcade.
Eímear Noone is widely regarded as one of the world's leading conductors of game scores and is responsible for some of the most enduring soundscapes on World of Warcraft and other best-selling videogames.
After a successful performance with Bergen Philharmonic at Bergen International Festival at the end of May, Eímear returns to the concert stage for a programme drawing on big scores from video games, curated by Eímear as a journey through video game history.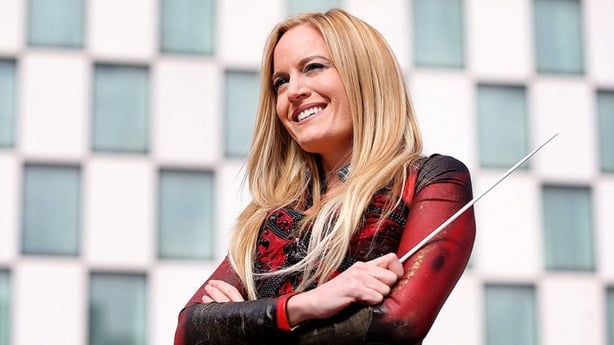 Bringing together rock and electronica with members of the RTÉ National Symphony Orchestra, this is a very special programme of bespoke arrangements by Eímear Noone and Craig Stuart Garfinkle designed to provide a mix of nostalgic greats with current scores from Triple A mega titles to award-winning indie fan favourites.
From Halo to BAFTA nominated Hades, Final Fantasy to Fortnite, Castlevania to Civilization and a Tetris rock opera (because…why not?!) this is a program all about fun and giving video game music fans something uniquely electrifying!
Featuring the RTÉ National Symphony Orchestra with conductor Eímear Noone, featuring vocalists Andrea Delaney (soprano), Sorcha Fenlon (mezzo soprano), Shane Barriscale (tenor), and Andy Dempsey (bass baritone)