Donál Mulligan, Programme Chair of the BSc in Multimedia in DCU, celebrates the achievements of this year's graduates - view their work here.
Over the past year, students on the BSc in Multimedia at Dublin City University have been studying and collaborating remotely to respond to the restrictions and challenges of the pandemic with creative media and arts pieces on the subjects that they see as relevant and important.
The BSc in Multimedia in DCU's School of Communications is a long-running undergraduate programme in design and media production, which has been turning out creative works by its graduating students for over two decades. Students complete the programme with research and production projects that bring together their skills.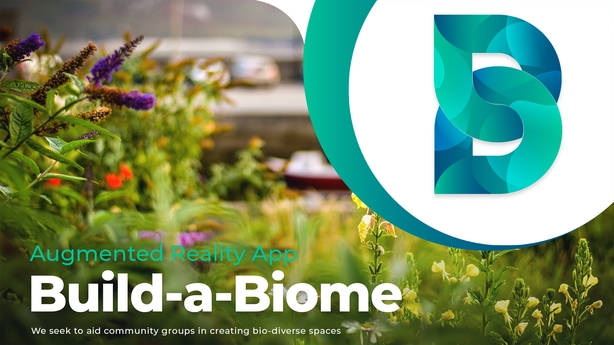 Their projects, viewable on the DCU showcase site, include a wide variety of media forms, ranging from short films to games, Augmented Reality (AR) and learning apps. The work was supervised by staff who are researchers and practitioners of creative media production, but the students devised and developed the projects themselves around themes important to them.
Unsurprisingly, this year's work often responds to COVID very directly. Many projects address the effects of Ireland's lockdown and directly reflect both how young adults in Ireland have been affected and what they want to tell us about their priorities as we emerge from those restrictions. Projects like Petrichord, a freeform musical adventure game with a pixel aesthetic and a beautiful ever-building soundtrack, respond to the isolation and anxiety of lockdown.
We need your consent to load this comcast-player contentWe use comcast-player to manage extra content that can set cookies on your device and collect data about your activity. Please review their details and accept them to load the content.Manage Preferences
Watch: Inside Petrichord
Idle, a documentary installation piece tracking the effects of the pandemic on Dublin's live gig scene, also connects to lockdown via music and addresses the social losses of the period. Both productions are infused with hope for where we go next, however, and both reflect how well the students used that time to collaborate remotely on interesting and moving work.
Justinas Kuprys, a student in the Petrichord team, said the experience was challenging, but prepared them well for the future:
"We only saw each other in person once, but it was an absolute pleasure doing what we love, working in such a talented team. With a whole year putting our skills into practice and refining them, we're all hoping to work towards the media careers that we've started with this game."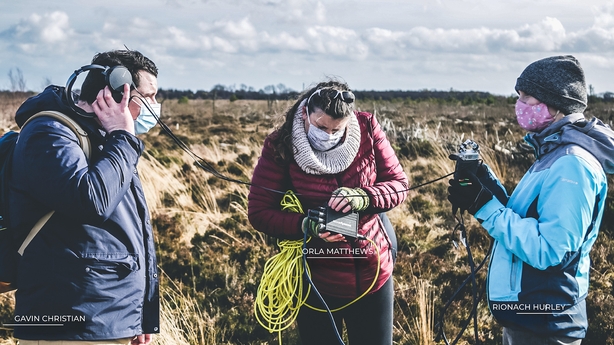 Elsewhere, projects focussed on the changes students want to see in the post-pandemic society. Build-a-Biome, a prototype AR app that helps community garden groups understand and incorporate native biodiversity, recalls and builds on a significant theme of environmental concerns in the work of Multimedia students in recent years. EVE and CTRL both respond to the pace of technological change, with interactive narratives on domestic AI and data surveillance.
The BSc in Multimedia programme staff are used to seeing excellent projects from final year students, but the accomplishments of this year's Multimedia Class are even more significant, as the students worked within – and responded to – pandemic restrictions.
It shouldn't surprise us that our capable and articulate young people want to use these media forms to engage their peers and others on the topics that matter to them. These projects urge us to inform ourselves on climate change or the role of mediating technologies in our lives, to face how lockdown and changed our society and where we might go from there.
Details of the projects, including short videos by the students discussing their work, are available to the public on the DCU class of 2021's showcase site.