We're delighted to present comedian Tommy Tiernan's introduction to A Hut at the Edge of the Village, a new collection of writings by the late John Moriarty, edited by Martin Shaw and published by Lilliput Press.
'I was in a bar after a show one time and a friend of mine who'd just been to see me said, 'Have you heard of John Moriarty?'
'No,' says I.
'He's the man for you,' he said.
He refused to say too much more about it other than that John was a kind of storytelling theosopher. That was enough for me and the following morning I started digging. This was pre-Internet now so it was into a bookshop and yes they had something by him but weren't quite sure in which section. Spirituality or Biography or maybe hang on it might be in Literature. We eventually found it on the shelves marked Irish Interest. A wonder book by the name of Dreamtime and one look at the cover and I was hooked.
There he stood looking out, an unmannered bushman of the southern mountains. The book was full of stories. Old ones retold and reimagined. It was dead history brought back to life. Tales that for generations had had all the danger and life taken out of them by academics and folklorists were suddenly revitalized. John's philosophy of storytelling was that you don't approach them with your own agenda. You absorb the story, know it in your bones and then without deciding how you're going to tell it just open your mouth and let it come out the way it wants to come out. You surrender control and the story emerges differently from different people. John's wisdom, instinct and experience as well as his profound poetic sensibility meant that when the stories emerged from him they resonated with all these qualities. It was one thing to read what he'd written but another altogether to hear him tell them.
We need your consent to load this SoundCloud contentWe use SoundCloud to manage extra content that can set cookies on your device and collect data about your activity. Please review their details and accept them to load the content.Manage Preferences
Listen: John Moriarty on RTÉ lyric fm's The Quiet Quarter
A box set of recordings was released shortly after his death, just John in front of a small group of people, talking, theorizing, storytelling and they are as important an artefact of Irish culture as you are ever likely to come across. His rhythm, sensitivities and bush brogue are enough to make you swoon. You know you are in the company of a master, an Ollamh Fodhla, a wise one. He's covered the ground that he's talking about, you can trust him.
There has never been anyone like him really, in Ireland anyway.
He not only told Native American tales, Greek myths and Sufi parables but he also turned parts of his own experience into a series of what he called Irish Upanishads. They're six wisdom stories from his life that read or heard in progression offer a trail from the innocent wonder of childhood to a bliss beyond all adult knowing, encountering and traversing all the dark lands of consciousness on the way. Sounds complicated and effortful but it's not. The stories come across as stuff you might hear in a conversation with a stranger on a bus but they contain such immensities that I've been going back to them over and over for years.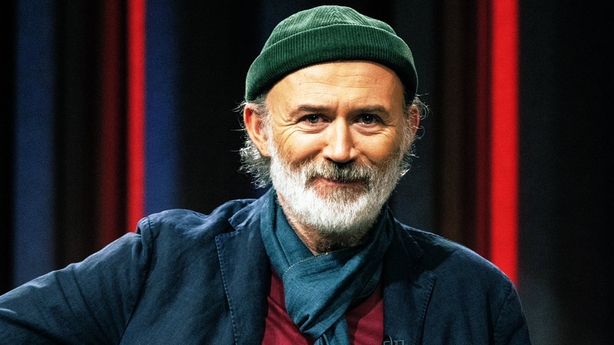 It's difficult for me to follow the thread of John's writing sometimes. I don't understand some of the cultural references and I can't always keep up with the imaginative leaps that he makes but he's holding my hand when he's telling a story. He's talking to all of us when he's doing that. He had an obligation when standing in front of a crowd to make himself understood and the way John did that was the same way that all the great teachers in all the great religions did before him. He translated theory into parable.
There has never been anyone like him really, in Ireland anyway. To have someone like Martin Shaw act as a guide through the safari of John's imagination is a great blessing. To listen to Martin is to hear another master speak from the bones of experience. We are lucky to have him emerging into our consciousness right now, still writing, still probing, still gifted.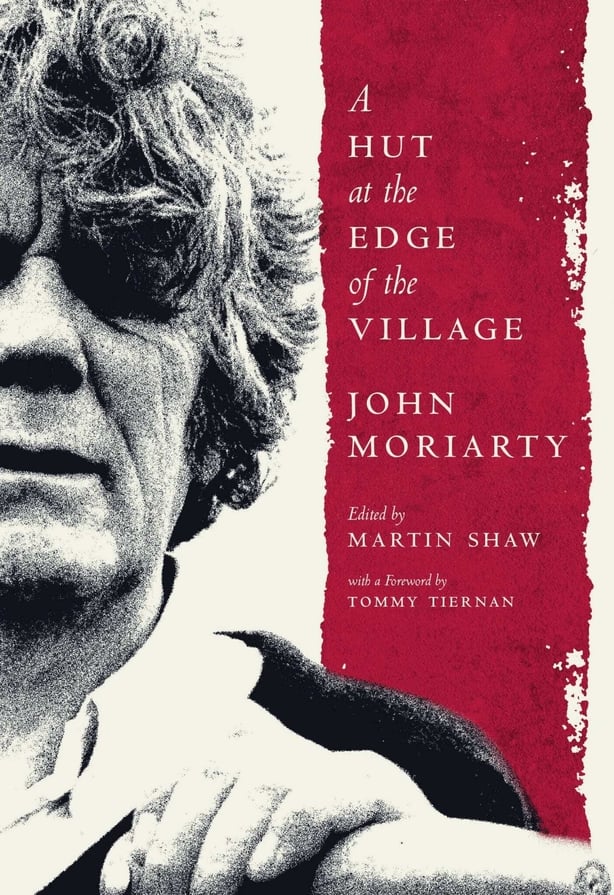 A Hut at the Edge of the Village by John Moriarty, edited by Martin Shaw (published by Lilliput Press) is out now.