Among Us is one of gaming's biggest success stories in recent years. Every week, millions of players log on to play this chaotic deduction-survival multiplayer. And with both PlayStation and Xbox releases on the horizon, its potential is endless.
The launch of a new Irish language translation for Among Us allows players to use and learn the language in a fun, engaging way. It also showcases the Irish language to legions of new gamers from around the world.
A team of four created the translation, spearheaded by Úna-Minh Kavanagh, who worked alongside fellow Gaeilgeoirí, Brian C. Mac Giolla Mhuire, Cormac Cinnsealach, and Mike Drinkwater.
Listen: Tús Áite: Leagan Gaeilge Among Us
The team had worked on a modded version of Among Us in the Irish language, but wished for it to become an official version built into the game.
"I was approached by Callum from Robot Teddy, the consulting firm supporting Innersloth (who developed Among Us) after I made a statement on Twitter asking for Irish to become an official part of the game," says Úna-Minh, "and with the enthusiastic support we got from him, our team got set up with NDAs and began work on the translation."
Heileo @InnerslothDevs! We're a team of 7 translating enthusiasts + have an Irish language version of #AmongUs ready to go. We've spent time working on all of the terms + tried to get in touch about providing an official #Gaeilge version (for free) but haven't received a response pic.twitter.com/7KdoMUDTGl

— Úna-Minh (is my first name not Úna) Caomhánach ? (@unaminhkavanagh) December 8, 2020
Between them, they worked tirelessly over the past five months with the Localization QA manager Michaël Lelièvre from Lockit QA to translate, edit and test the hundreds of phrases that needed to be inserted into the game.
The result of their hard work can be seen in the game today.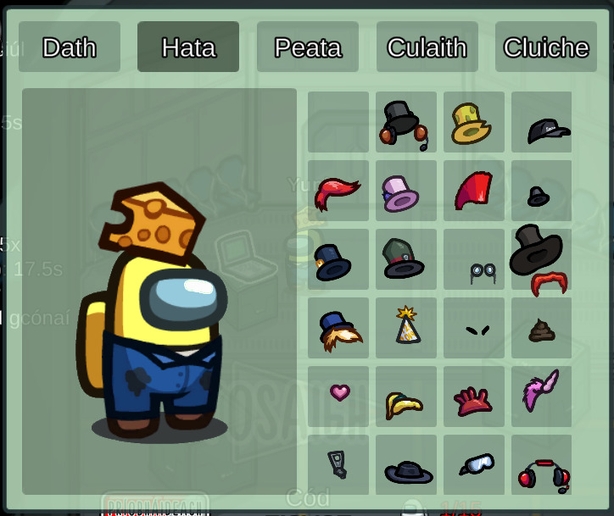 'A cultural victory for the Irish community'
"We are so grateful to Robot Teddy and Innersloth for giving us this opportunity to showcase Irish to the world," says Úna-Minh. "And while we have put our heart and souls into this, we, of course, are open to corrections as well".
Cormac adds, "Irish is a language with a large and growing minority, but it's ignored in current affairs, especially in the case of technology and modern media. The translation of Among Us is arguably the first significant translation ever made in Irish for a very popular game. It is a cultural victory for the Irish community."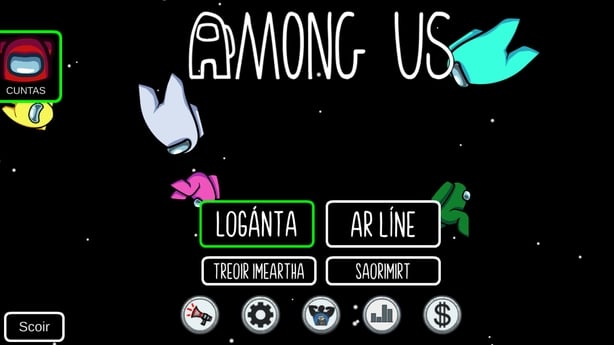 Adding to this, Mike says, "Games provide an enjoyable way to learn languages. Players have to intake information that they then have to react to and interactivity facilitates faster learning. And games are fun, so it's not a drag."
The team comes from 3 different countries, Ireland, Canada, and New Zealand, but their shared love of the language can be seen in this translation which will continue to be updated with new releases.
"Born and raised as I was in Canada when I first started to learn Irish, I found it difficult as there were few resources available," says Brian, "this lack led me to translate games into Irish to practice, with the benefit that, once translated, I could then play them in Irish".
"Games have long been a hobby of mine, and I think it is an excellent route to encourage the use of the language – it'd be great to have a variety of games available, but to have a game as accessible and widely played as Among Us available as Gaeilge, now that's what I'd call a step in the right direction!"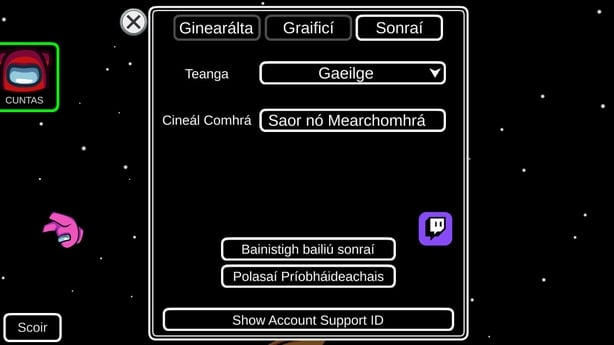 About Among Us
In Among Us, you play as part of a crew onboard a failing spaceship. The immediate task at hand is repairing the ship before it's too late.
However, at least one of your crew is an imposter, an agent of chaos whose sole mission is to sabotage you at every step of the way. This includes breaking equipment, disposing of crew members, and incriminating the innocent.
We need your consent to load this YouTube contentWe use YouTube to manage extra content that can set cookies on your device and collect data about your activity. Please review their details and accept them to load the content.Manage Preferences
When a body is discovered, an emergency meeting takes place where players can communicate and share their suspicions. Round by round, players will vote who they think the 'culprit' is. The person with the most votes gets ejected from the ship.
If the imposter plays it right, they can remain undetected until the very end. But if they are found out, the crewmembers win.
It's a quick-paced game based on distrust, paranoia and with the right company can be utterly hilarious. And with the Xbox and PlayStation versions already in development, the time is just right for the Irish language to take hold of this growing new audience.
Among Us is available to play on PC, mobile, and Nintendo Switch. An Xbox and PlayStation version is coming soon.