We're delighted to present an extract from Room For The River, the new book by Liam Campbell, published by Merdog.
The Foyle is more than one river. It is one of the greatest ecosystems on the western edge of Europe. It provides one of the key narratives in the Irish historical experience. Room for the River is at once local and global in scope. History, memory, mapping, language, place, lore and identity are all explored in a uniquely personal journey of discovery 'under the surface' of the catchment.
This blend of nature writing and memoir explores the origins of our disconnect from nature and the associated problems of identity and belonging...
---
From an early age I was aware that my father was in demand as a water-diviner, the seeker of wells aided by a forked hazel rod. This ancient functional relationship with the earth held a mystique for me. This has never gone away. My father would take us on a 'run' in the car every Sunday without fail. He was not a man for the pub but had a love of travel, within the limits of a Morris estate in the 1960s and early 1970s. Landscape was an outward form of the psyche that could be explored and assessed by language, especially that of the place-names. We would stop and look at these ancient named places. Standing on a ditch with my father and surveying the countryside I could see through time, see the structures of the ráth (fort) and the líos (fairy fort) and the ancient settlements, their relationship and connectedness, and be in that time, standing there in my father's shadow. We got to know the area, like the back of our hands, or so I thought. 'Twixt Foyle and Swilly by Harry Percival Swan became an early bible for my exploration. We were not from farming stock and I secretly, often wished we were. But I got to know 'poor land' from 'rich land' early on. I even sensed that there were liminal landscapes, neither land nor water or even places of land that were once water. I got to know so many place names also, due in no small measure to the rote learning of my Moness primary school teacher, who had us know every county in Ireland with its main rivers and mountains and chief industries and agricultural practices. Every place had a name and every place a history. I fell in love with the names and naming in Irish of the geographical features of Ireland. I loved the multicoloured map of Ireland on the classroom wall and then I fell in love with the globe sitting on the teacher's desk.
But I was to lose much of this childhood attachment. I realised of late that I didn't really know my place anymore. I lost the language and the names of the places. I wasn't sure of my landscape. Do I have to lose myself in the landscape in order to find myself in that place? I was reminded of the title of Rebecca Solnit's work, A Field Guide to Getting Lost and asked the question of how landscape memories are always present in the performance of self-identity? This, in essence, is a formulation of a deeper quest, a spiritual one.
My re-exploration had a larger context beyond the personal. Landscape is the focus of my re-exploration. There is also an inner recall, what Ó Muithile calls monabhar sinseartha (lit. ancestral murmuring). It is, in a sense, a journey of recovery through landscape and a recovery from estrangement from self, though, landscape itself is a word that can be very imprecise. If you Google the word 'landscape', you will find millions of entries. It is a term that I had used often. It seems very anthropocentric. The 'scape' is the view, our view. The word is used so extensively in all forms of art, politics and social life. The landscape, both inner and outer is constantly changing.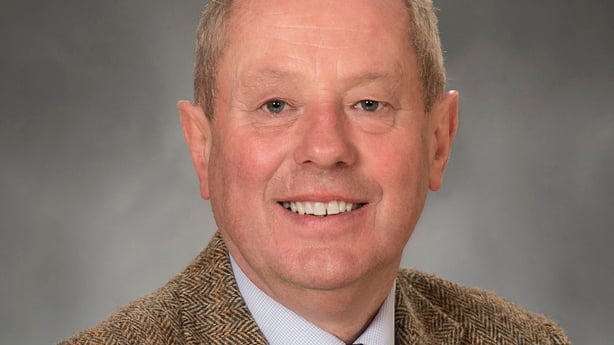 Giving a voice to this landscape of the interior and exterior is a difficult task. One is reminded of T. S. Eliot's words, 'We shall not cease from exploration, / And the end of all our exploring / Will be to arrive where we started / And know the place for the first time'. Eliot is expressing the central importance of self-knowledge in human experience. Knowing ourselves, and knowing our place for the first time or rediscovering it, is the best point from which to try to forge a better 'place' between the inner and outer worlds we inhabit.
Beginning any journey, one is aware of the in-between-ness of the process. You are situated between the place ahead and the place behind, or, more specifically in the case of the river, between source and mouth (or vice-versa). The hydrological cycle is by definition circular and you cannot square the circle of nature. The style of this ethnography follows the twists and turns, moods and energies of the river so I may sometimes go up a certain tributary and not another – that is the way of the catchment and yet it is all the one. The explorer is between epiphany and penumbra. It is a spectral existence, between there and not-there, always caught in the process of arriving and departing. Outside of St Aengus' Church in Burt there were many representations of labyrinths. I was fascinated by these as a child and only later realised their history and significance. I realised that a labyrinth differed from a maze in that it brings you to the centre – to find yourself, whereas a maze is designed to get you lost. In a sense I hope my journey along the river is my labyrinth. It may help bring me to the centre of my inner and outer landscapes and back out again renewed and reconnected. There is no right or wrong way to journey along the river, as there is no right or wrong way to walk a labyrinth. I have to journey at my own pace whilst considering others on the way. I want to be mindful of the sights and sounds, imaginations, thoughts and insights that occur on the way and integrate this into my life as I finish the journey. Landscapes are sites of historical, geographic and archaeological interest that may also elicit strong subjective reactions in those who view them and those who inhabit them. Whether as scientists, artists or 'mere' dwellers in the landscape, people have for millennia been involved in mental conversations with the places in which they inhabit. It is through such conversations that they come to terms with, and learn about, the landscapes they literally inhabit.
As McCullers says, 'to know who you are, you have to have a place to come from'.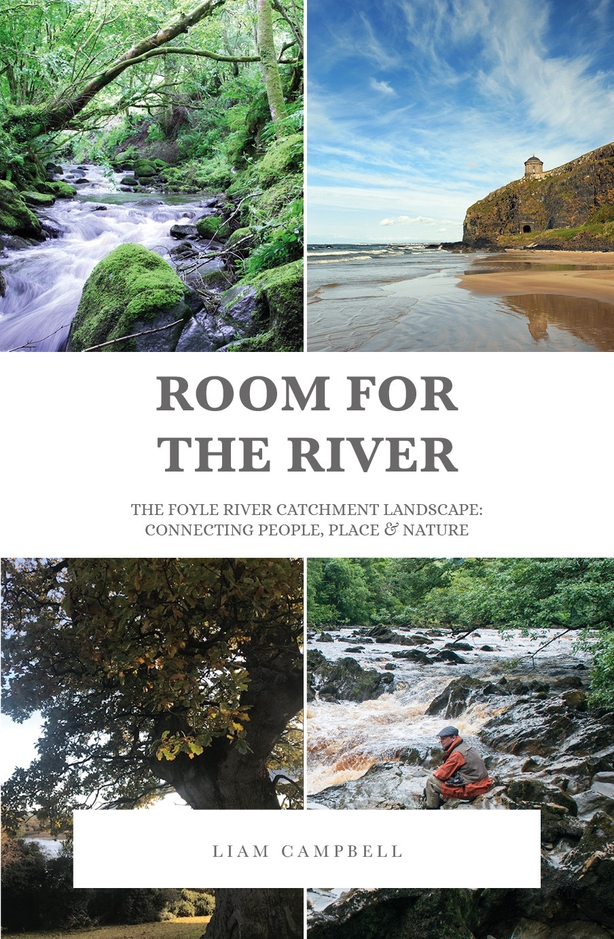 Room For The River by Liam Campbell (published by Merdog Books) is out now.