John Scott introduces his third Dancer from the Dance: Festival of Irish Choreography which opens this week, featuring work from 30 choreographers over 24 events in 5 days.
"What is Irish Modern Dance?" "How do Irish people dance?" "Are the black people in your company Irish?" "Are there many choreographers in Ireland?"
These are some things people ask when my company, Irish Modern Dance Theatre, performs – particularly abroad. In 2017, we were performing in New York at the Harkness Dance Center at 92nd St Y, the legendary home of American modern dance. The curator, Catherine Tharin and I discussed national dance characteristics, the universe of Irish dance, choreography and 'nowness'. 92nd Street Y presents national platforms with a focus on a specific country, and they then invited me to curate a festival of Irish choreography in New York for 2019.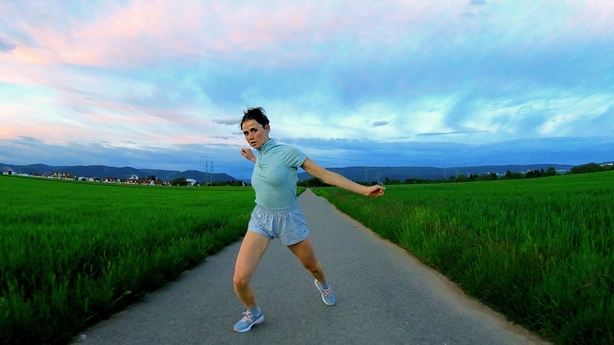 Envisioning a festival, I thought about how international perception of Irishness, particularly in America, still means pale people in dances inspired by the Famine or the Troubles. I wanted to show how definitions of Irishness and the Irish body are evolving in today's diverse Ireland and the different styles, bodies and backgrounds, from the entire Island. I also thought of many international choreographers who identify as Irish and wanted to include them. The title Dancer from the Dance comes from a Yeats' poem:
"O body swayed to music, O brightening glance,
How can we know the dancer from the dance?"
William Butler Yeats, Among School Children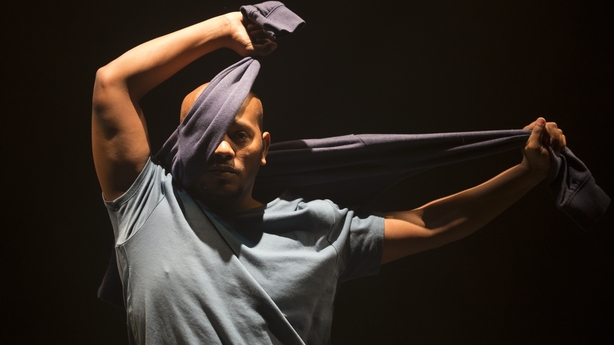 I planned a series of gatherings in New York and Dublin, open to Irish and Irish identifying choreographers, crossing boundaries of nationality, practices, ethnicities and generations. I wanted shared programmes/gatherings of short works, performed by the choreographers themselves. There's something powerful about how a choreographer performs their own work that gives it a special stamp of authenticity, a personal physical signature. Choreographers are often pressured to make full length works, rarely having time to create something short and personal. I want Dancer from the Dance to be the place for the choreographers' own personal expression.
It took 2 years to get from idea to performance. We received enthusiastic support and partnerships from the Arts Council, Culture Ireland, Dublin City Council, New York's Irish Arts Centre, 92nd Street Y, Dance Ireland, Dance Limerick and Project Arts Centre. In April 2019, in New York, the first Festival performance took place, with 10 Irish and New York-Irish choreographers: Jean Butler (NYC), Oona Doherty( Bangor), Mufutau Yusuf (Trim/Nigeria), Liam Ó Scanláin (Mayo), Darrah Carr (NYC), Aoife McAtamney (Meath), Liv O'Donoghue (Wicklow), Seán Curran (Boston/NY), Mary Nunan (Limerick) , Dylan Quinn (Enniskillen) and myself (Dublin). The Dublin edition followed in July.
Rather than defining what is Irish dance, I'm possibly trying to destroy existing definitions. I have made an international panel talk on dance and identity a festival centerpiece. In 2019 we discussed The Irish dancing body, in 2020 How the body carries stories and this year Dancing memory.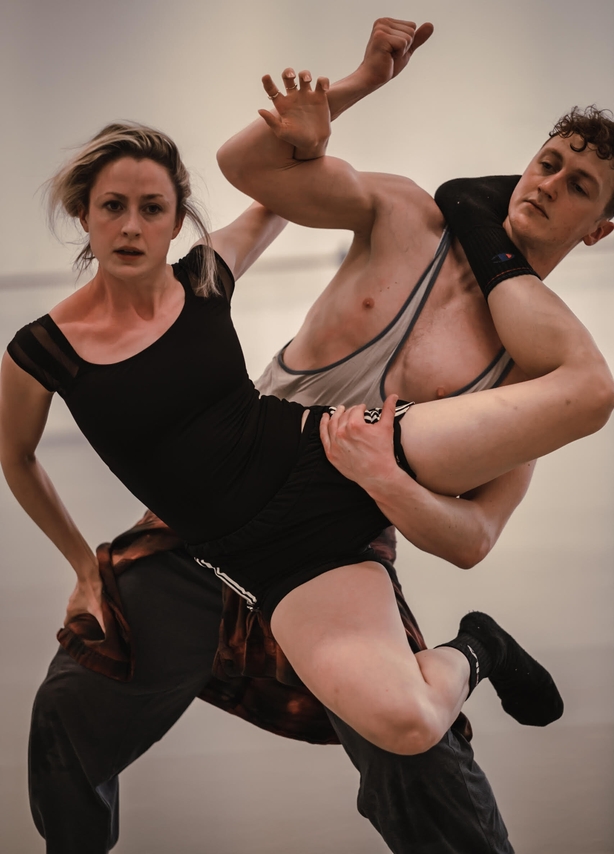 In 2020 everything was closed: dance studios, theatres, galleries. We refused to be stopped by the pandemic and resolved to continue Dancer from the Dance as an online festival.
I approached Luca Truffarelli, the brilliant dance filmmaker, and we discussed how to achieve a festival where the choreographers created dances in outdoor locations. I approached 32 choreographers – they all said yes. We had been locked down, cooped up, unable to dance. The festival was going to be our pandemic response.
We need your consent to load this YouTube contentWe use YouTube to manage extra content that can set cookies on your device and collect data about your activity. Please review their details and accept them to load the content.Manage Preferences
Dances were filmed on Dollymount Strand, a disused car park, bedrooms, kitchens, churches, forests and riverbanks. Tobi Omoteso made his entrance coming out of a lake in Killarney. David Bolger danced a farewell in his old, soon-to-be-demolished studio.
In 2021, we have 24 events in 5 Days: 38 dance works by 39 choreographers with 83 dancers, 5 moderators and 7 guest teachers. The Irish choreographers have links to England, Germany, Ethiopia, the USA, Belgium, Nigeria and Holland. Its been a joy making closer contact with so many choreographers. There is Sean-nós dance, ballet and contemporary dance, queer performance art, street dance, Afro/Brazilian dance, screendance and a céilí. The featured dancers are aged from 6 – 81 years old. All performances are FREE online. Irish dance in all forms and definitions is alive and kicking.
Dancer From The Dance: Festival of Irish Choreography 2021 runs until July 7 - find out more here.